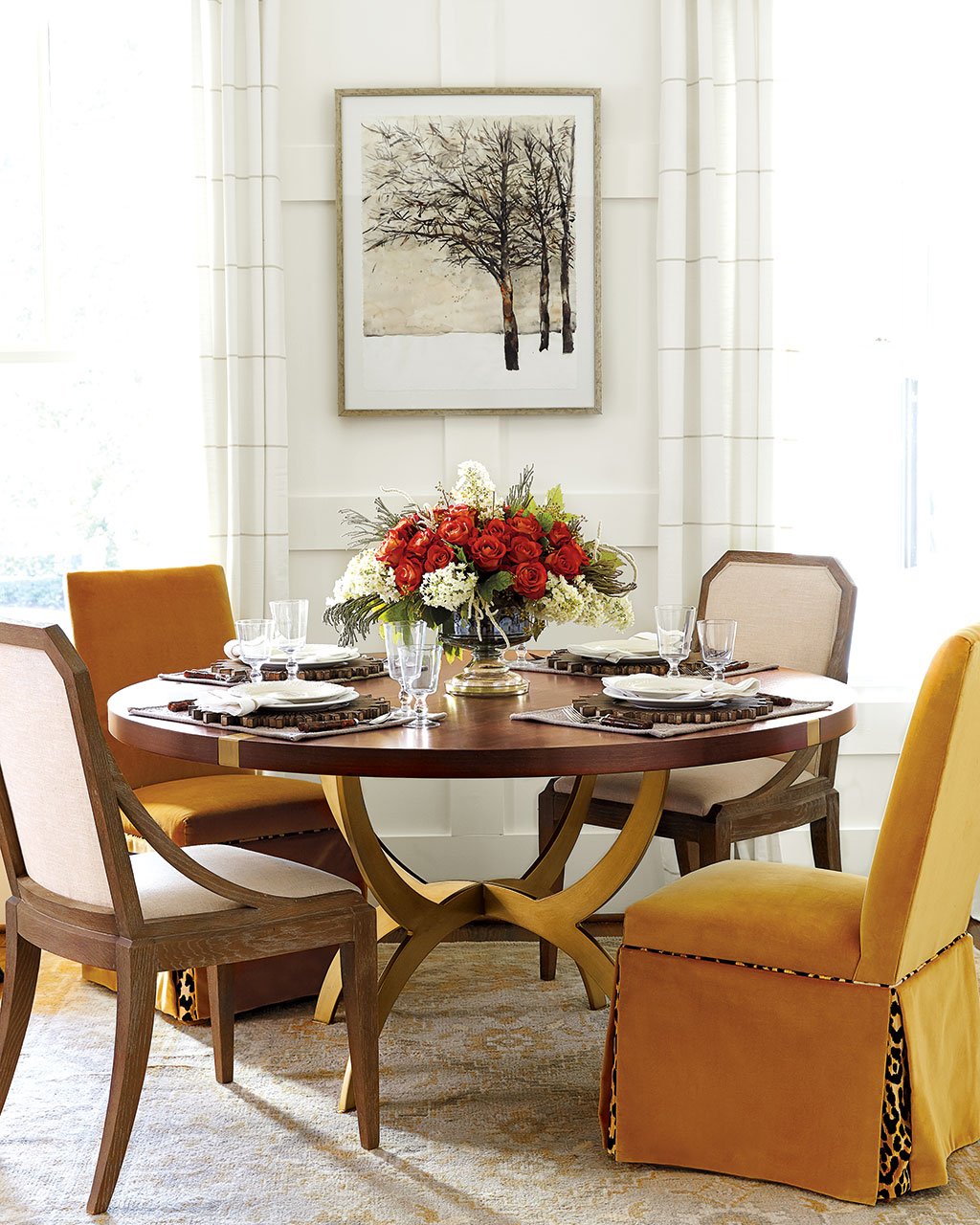 We love dreaming up ways to mix and match our furniture. The combinations are endless, and there's no right answer for how to create a beautiful space. During the holidays, the same thing applies to setting a table. Mix together different textures and colors to create a memorable Thanksgiving table your family and friends can gather round.
Our Into the Woods Accent plate provided the jumping off point for the whole table. It brings together a woodland theme with elegant, hand-carved and hand-painted details. We threaded those two vibes — elegant and rustic — together with a contemporary wooden table, chairs with a rustic wood finish, tortoise flatware, and sunburst chargers.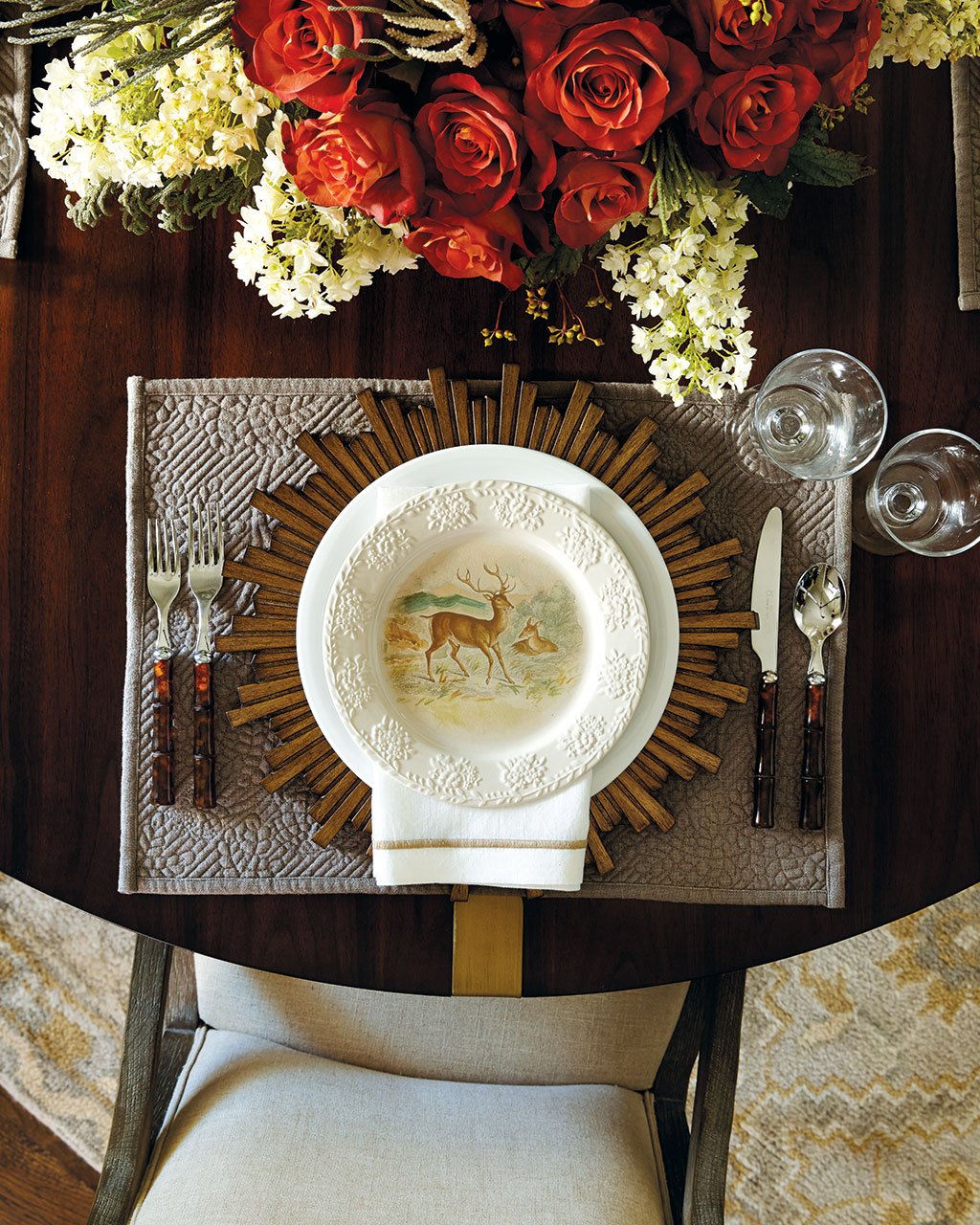 Layering is so important when dressing a table. We started with a quilted placemat in a mushroom taupe color, then added a sunburst charger on top. Using them both adds a three dimensional aspect to the table, as well as extra texture. Plus, the shape of the charger really accentuates our accent plate.
When you're bringing lots of different pieces together, keep other elements restrained. Our accent plate, chargers, and flower arrangement were the stars of our table, so we kept our napkins and glassware simple. A simply folded, white linen napkin lays under our plate, keeping the focus where we want it.
We think every holiday table needs a beautiful flower arrangement, but don't worry if your florist skills aren't up to the test. We used a secret trick — chicken wire — to turn Bunny Williams Glass Tureen into a stunning centerpiece. Here's what we did — before filling the tureen with water, we molded chicken wire from the hardware store into a ball that fit perfectly in the bottom of the container. Then we filled the tureen with warm water and started adding foliage and blooms. The wire will keep stems just where you want them, secured in the container.
Because this tureen has a super wide mouth, you'll need more foliage and blooms than you think, but if you're running short, head into your yard. We used oak leaf hydrangea, to complement the tight orange roses.
Now who's ready to feast?
Want more Thanksgiving inspiration? See our tables from the past three years — here, here, and here. Or find more entertaining tips and ideas.
Did you like this post and find it helpful? Rate it below and share your thoughts in the comments.