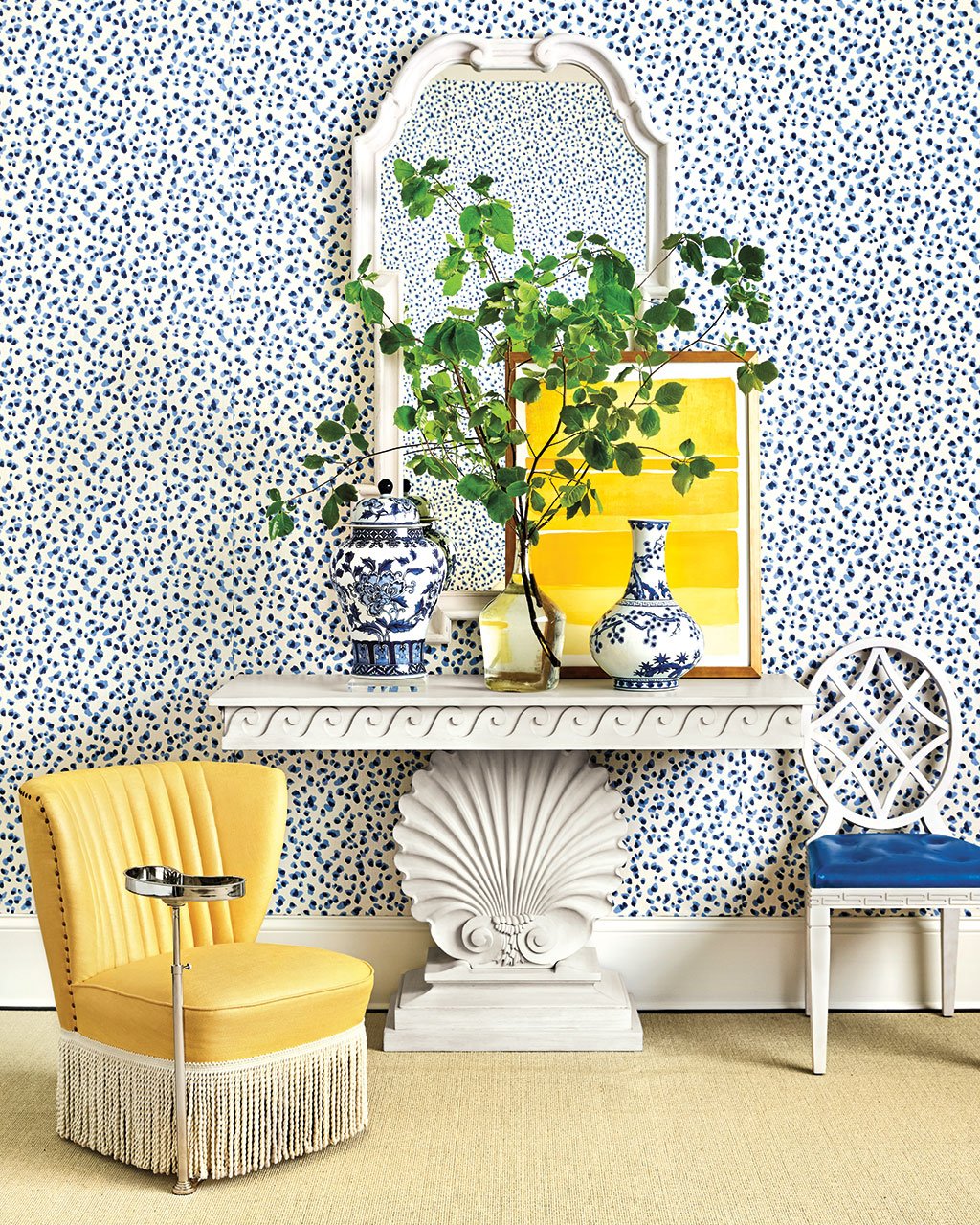 Each season, we sit down with our Senior Vice President of Brand Management Karen Mooney to talk about what trends we're seeing in our collection. Of course for Fall 2017, we have an exciting new partnership that we've been dying to share.

Ballard Designs: We finally get to talk about this new partnership we've been cooking up for almost two years now. Tell us about it.
Karen Mooney: The cat's finally out of the bag — we're launching our debut collection with Miles Redd! It's a big deal for us. We don't add new designers frivolously or often. Maybe one every 4 years? But we're always on the lookout for talent, and Miles has been on our radar for a while. We love his style, his point of view, and he has a really educated eye. He actually started his career in film but understood really quickly his passion for interior design. He got his start working with John Rosselli, Bunny Williams' husband and then training under Bunny herself. It's so interesting to see how different his aesthetic is from hers. There are some similarities, but he has a unique point of view.
There was also a part of us that wanted to welcome a gentleman into our designer club, to join Bunny and Suzanne Kasler. Ballard Designs is a really female-centric company, so we wanted to bring in a masculine point of view.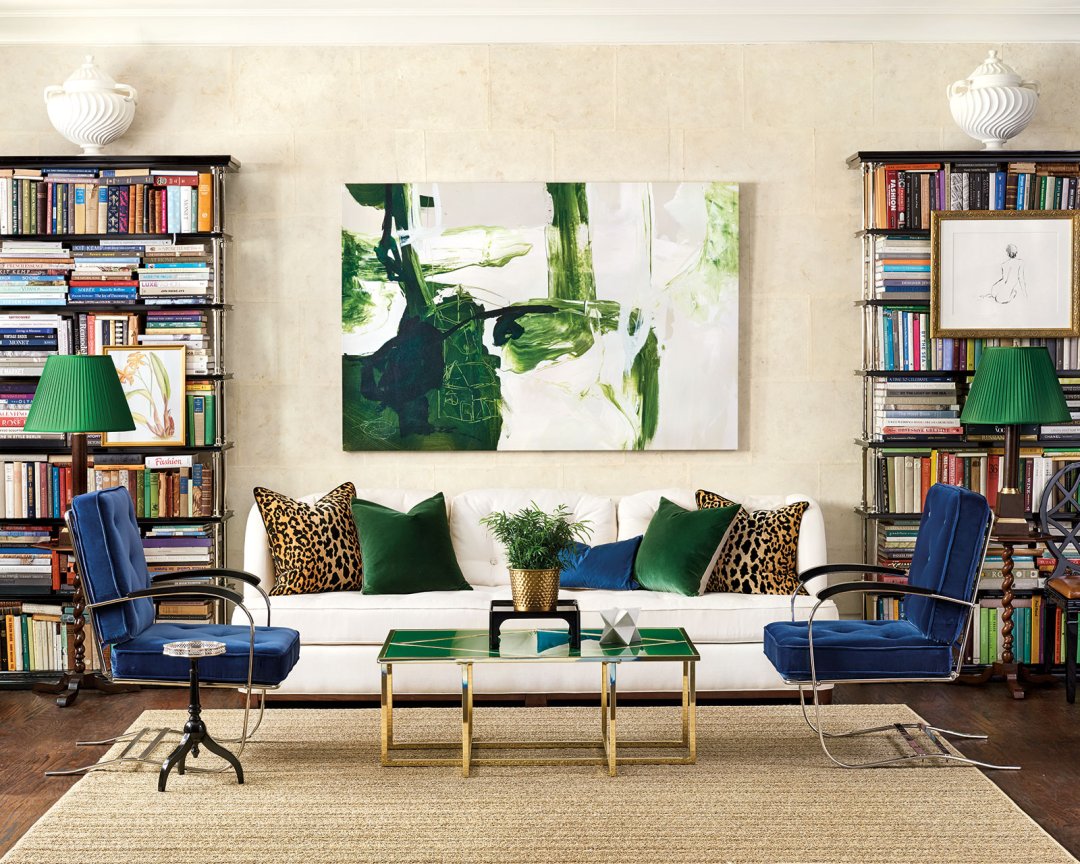 KM: The other thing we love about Miles' collection is his sense of drama. It's funny though, when I was saying that on our podcast episode with him which publishes next week, he dissented. He doesn't necessarily see his collection as being dramatic. He focuses on creating pieces that are interesting and combining those pieces in an unexpected way. So to us, his collection feels dramatic and bold, but when you put them with things we've carried for a long time, they work! Take, for example, his Greek Key Side table. It looks different than something we'd normally carry, but when you sit it next to a traditional sofa, they complement each other.
We're always touting great design and how something with great lines and proportions will work in your home no matter what. That eclectic look is really our signature, so we should all bring pieces into our home that are a little different. If you love a more traditional look, you can really embrace that, but bring in a piece of art or a side table that go a different direction. That tension will be exciting and give your favorite traditional pieces a whole new feel. Miles pieces are that new spark to some of our own favorites.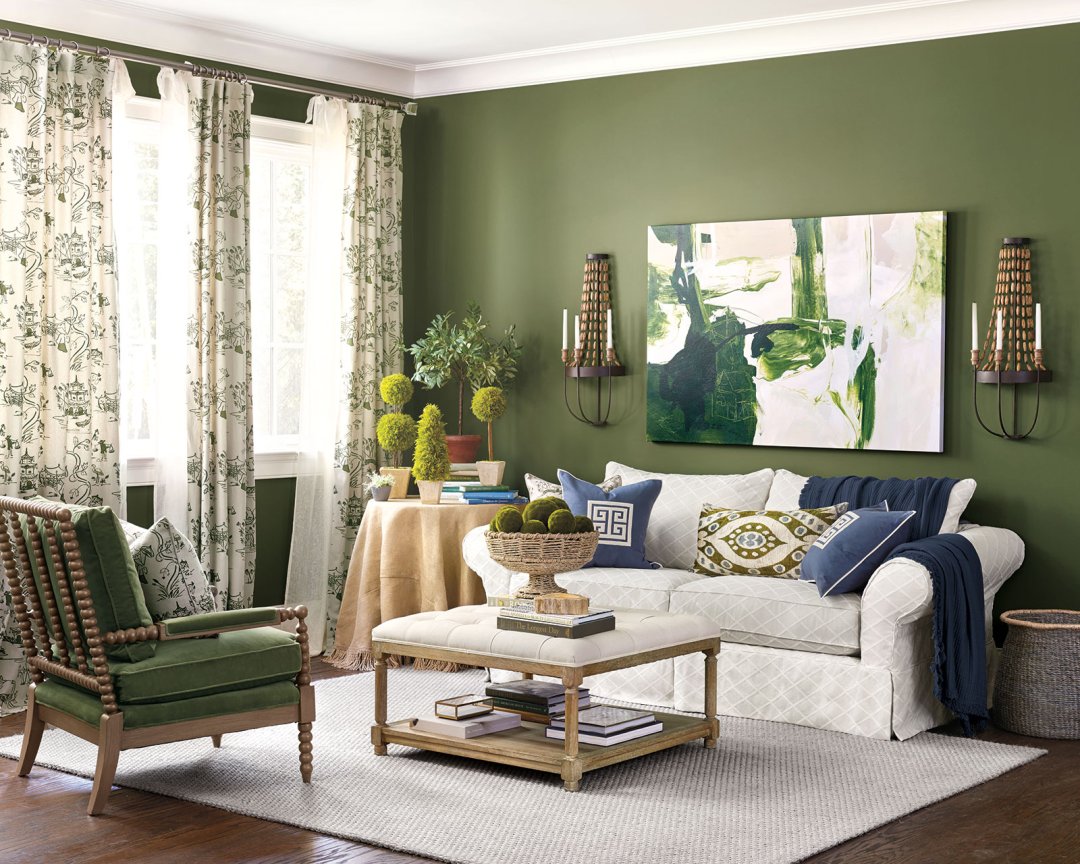 BD: There's lots to love in our new Fall 2017 collection, likes Miles' new pieces, but we're also weaving all sorts of new threads throughout this season. Green is our color love of the moment. We have a new emerald green velvet that we're excited about, but we also used this earthier green color, almost a moss. How do you see this color working in people's homes?
KM: Green is a big color right now. Color trends usually start in fashion, then work their way into home decor. Palm prints have been all over the place the last two years, and these new shades of green build off that pattern trend. We're all just embracing green. Because we see it so much in nature, it's a color we don't tire of easily. The thing we're really interested in here at Ballard is the juxtaposition of different greens together. Maybe you're mixing an emerald green with chartreuse, or a blue-y green with something citrusy. Pair those different shades together to give them both a little spark. That was the inspiration for a lot of the green rooms we designed for fall.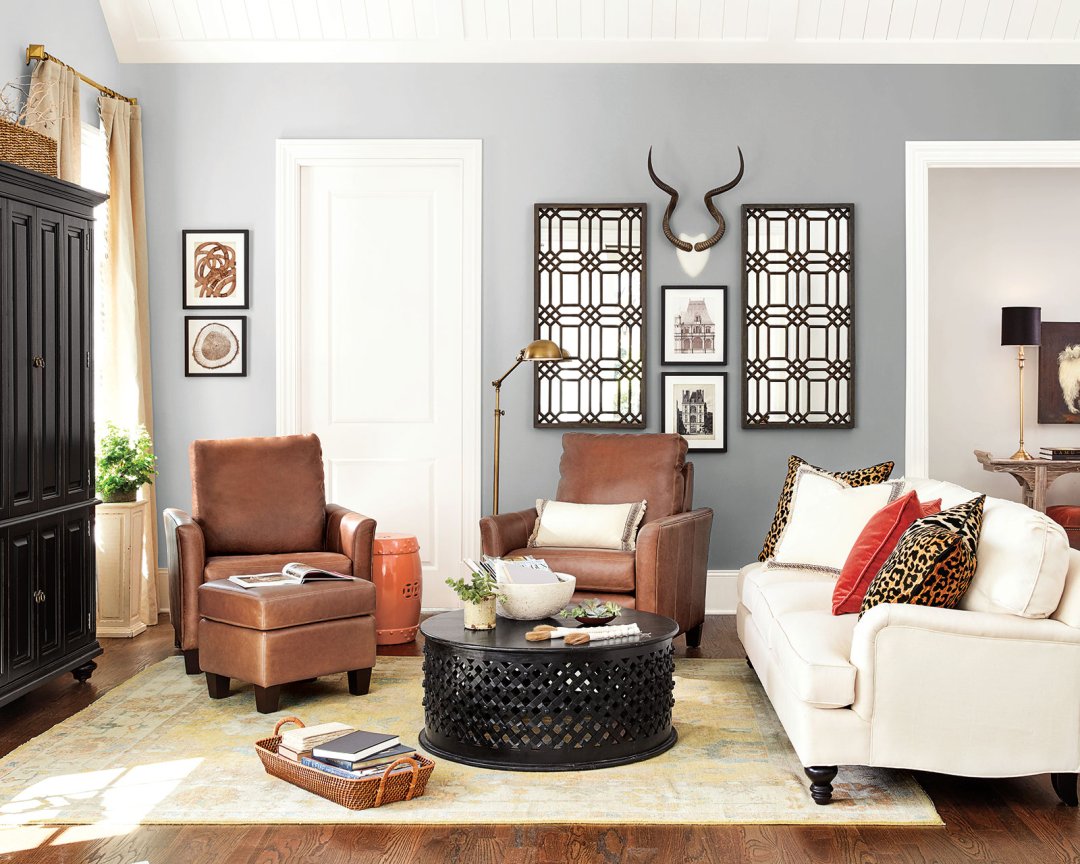 BD: Another color that we're seeing a lot this season is spice, sort of a red orange. We're always really drawn to that color this time of year because it just works for Fall.
KM: Well, like I just said, our color inspiration really evolves from colors you're seeing in fashion. About a year and a half ago, we started seeing red handbags everywhere. You couldn't open a magazine without seeing red handbags, and red hadn't really been a big color for a while. Spice is a great, easy way to bring in a little red, but it's less of a risk. I think we'll start seeing even more red in interiors, but right now spice is on our radar. It just a great color this time of year, plus it complements mineral blues and spa which we love bringing into the home.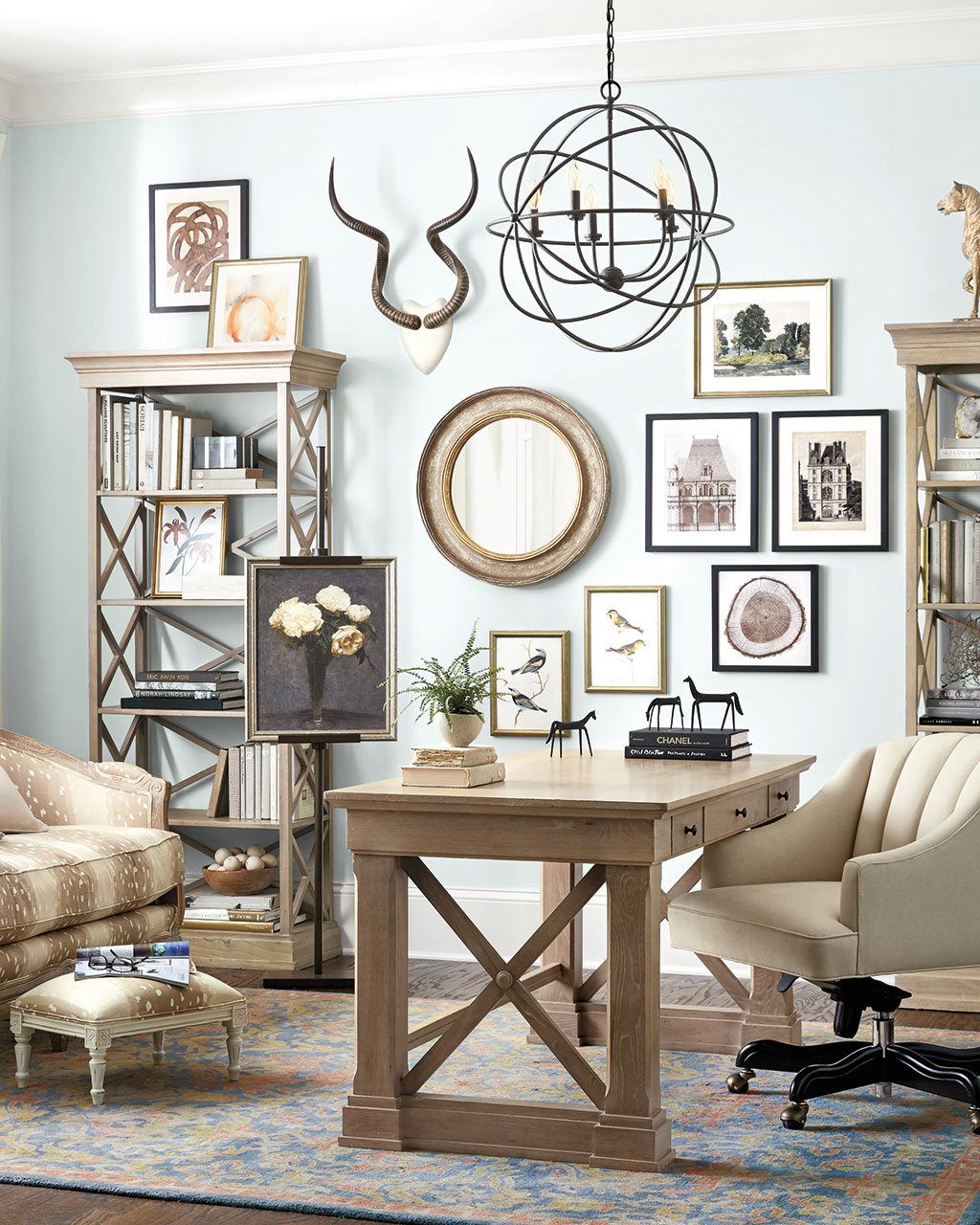 BD: There are some fiesty new elements in this collection, specifically animal prints. We've always loved an animal print, but how are we re-imagining them?
KM: Animal print is really the heart and soul of Ballard. We're always dreaming up new ways to incorporate them whether that's a new color or a new print. Antelope is our recent favorite. It has this great tonal color palette with a fun dotted pattern. It goes with everything! We've loved it on our Antelope Rug, but this season we're introducing an antelope fabric. It looks fantastic on a pair of head chairs in the dining room, or on a club chair. It just adds a little dose of personality to a room, especially if you love neutrals.
That love of animals and of animal prints comes out in so many different ways, like our new Kudu Antlers, or this incredibly fun and whimsical new rooster print. It's not just animal prints — we just love animals period. On one of our recent podcast episodes, we talked to Nancy Braithwaite, and she shares that love of animals with us. She incorporates a little whimsy and fun into all of her rooms, and oftentimes just turns to animal prints and pieces for that element in her space.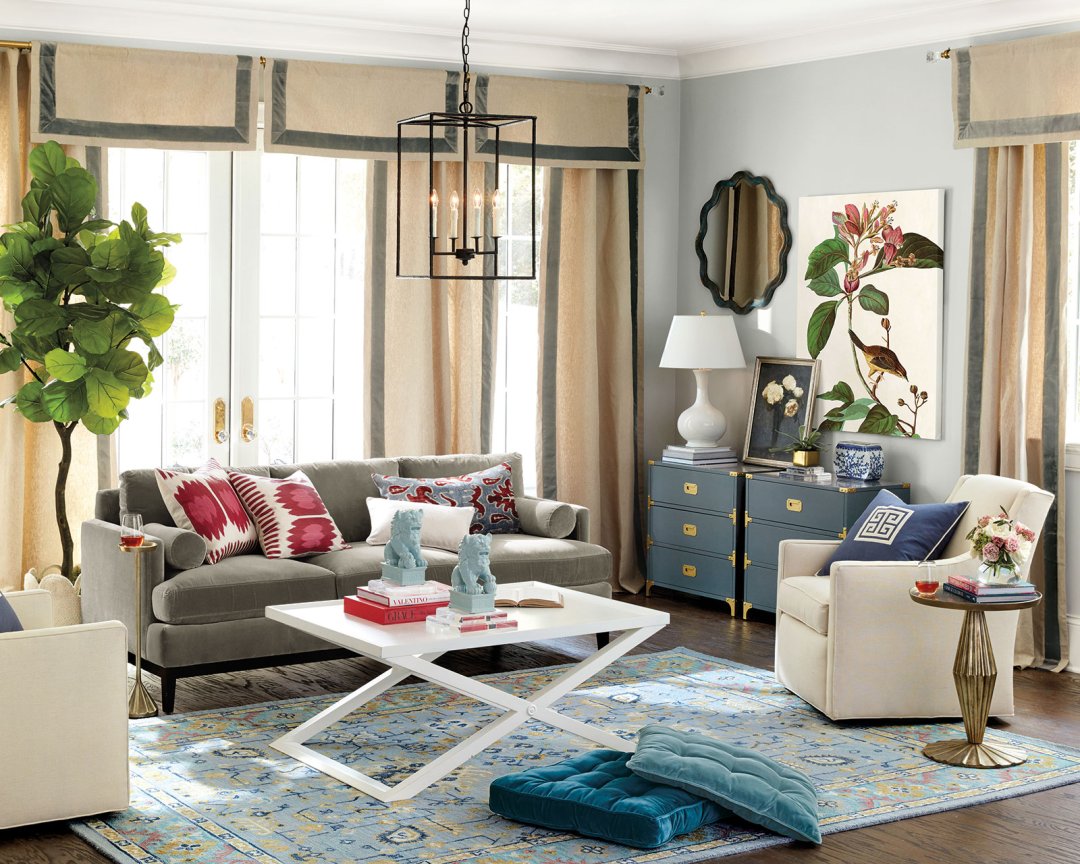 BD: Why the obsession with velvet? It seems like almost every page has a little touch of it.
KM: We've been seeing a more agnostic view toward seasons in fashion a lot. Think summer weight wools and wearing linen and suede year round. The idea that fabrics and materials can live in your closet — and now in your home — all the time is long overdue. For instance, we love velvet for it's gorgeous sheen and great hand. Traditionally, you think about it as a winter fabric, but there's no reason you can't use it year round. It's a great way to bring a different texture to your space. Maybe it's as an accent on drapery panels or on bedding. What's more irresistible than having a velvet quilt on your bed when the weather starts to cool down? Or even some fun floor cushions you use for movie night?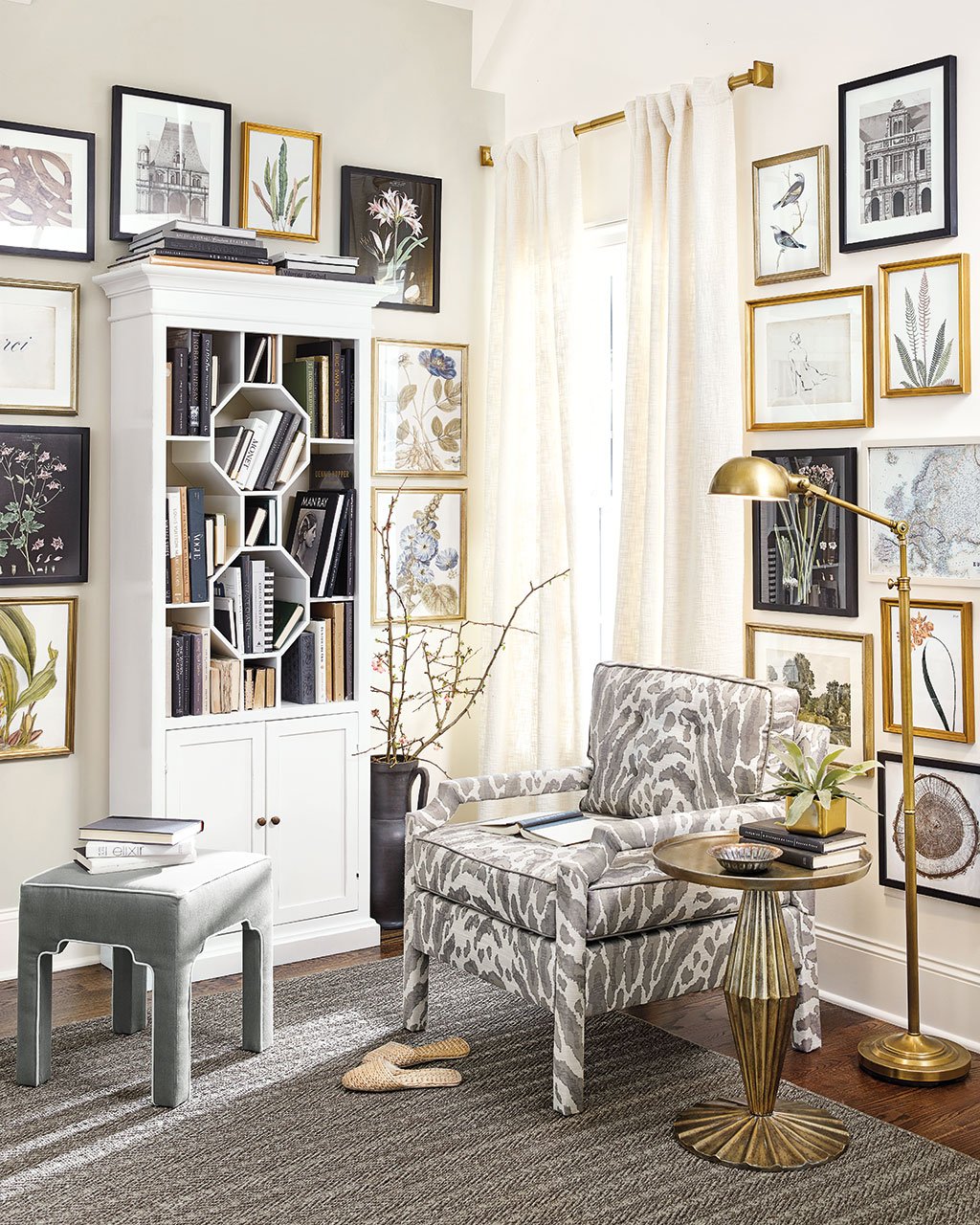 BD: There are some really bold art statements this season, mostly in the form of gallery walls.
Karen: One of the things we're most excited to introduce this season is our Petite Art Collection. Art transforms a room and is often the difference between a pretty room and something that wows you. It's expensive though, especially the framing. If you listen to our podcast with Karen Fleenor, our wall and art merchant, she talks about framing and why it costs so much. Most people don't realize that the cost to frame a large piece versus a small piece isn't all that different. But, we're excited to have some really affordable prints that are in sizes meant to be layered. Group them together in curated collections for a gallery wall, fill out a gallery you've already started, or pick one of two to lean on a console table or in a bookshelf.
I love layering art. At home, I have a large piece hanging over the mantel, then I've leaned a small pieces in front. I also love having a small lamp on your kitchen counter. Tuck a little piece of art in with your lamp under your upper cabinets to make your kitchen feel less like a workspace and more like a room you want to spend time in. Those are the details that make a home special.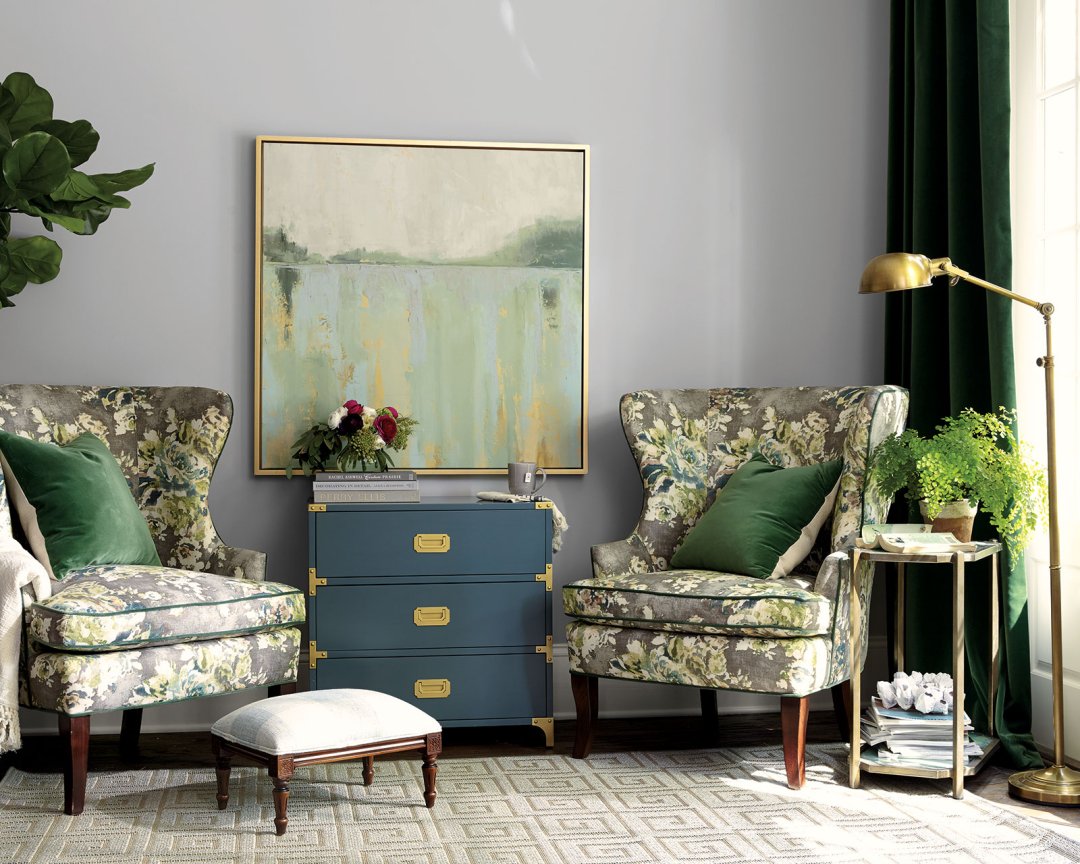 BD: Tell us about Cynthia. She's so pretty, but not in an obvious way.
Karen: You guys probably recall seeing strong florals all over fashion, at least for three years. Vibrant, overscale floral patterns that don't feel overly girly, and often they'll have a dark background. Our new Cynthia floral fabric is right in that vein. The dark grey background feels rich and luscious, but there are little touches of blush, lavender, teal, and lots of vibrant green. It's a floral you can really live with because the print looks almost like a watercolor. It's a floral in a really abstract, modern way.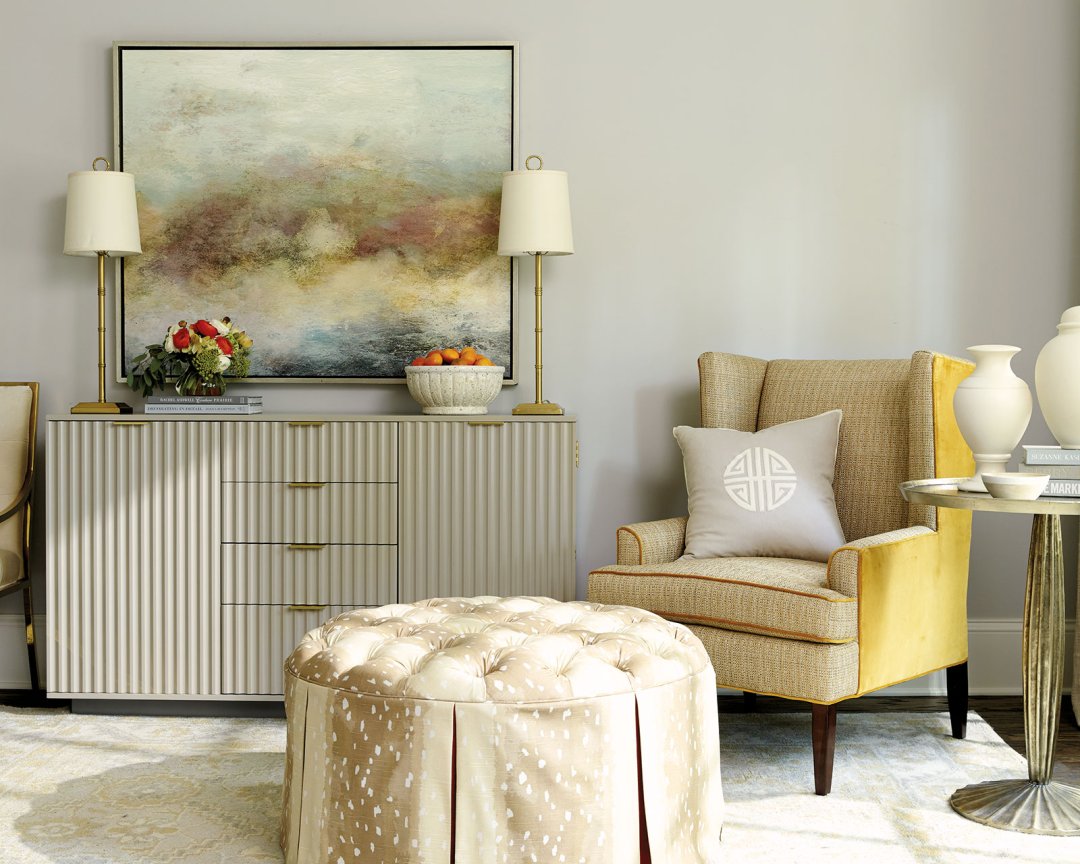 BD: There's definitely a new silhouette happening in our furniture introductions — the shapes are cleaner and legs straighter. What's that about, and how do they mix with more ornate pieces we may already have in our homes?
KM: Even though we love traditional pieces rooted in antiques, we're introducing more and more furniture pieces that have a really clean, tailored line to them. Midcentury modern is everywhere, and there's a lot to love about the furniture that came out of this era, but we believe in the mix. It's always been our mantra, so you aren't going to see a totally midcentury modern room when you're flipping through our catalog. But you will definitely see pieces that have those clean lines and elegant angles reminiscent of midcentury furniture. One of my favorite pieces that has that clean look is our Greta Sideboard. The shape is really simple, it's just a rectangular console table, but the fluting detail on the front makes it really special.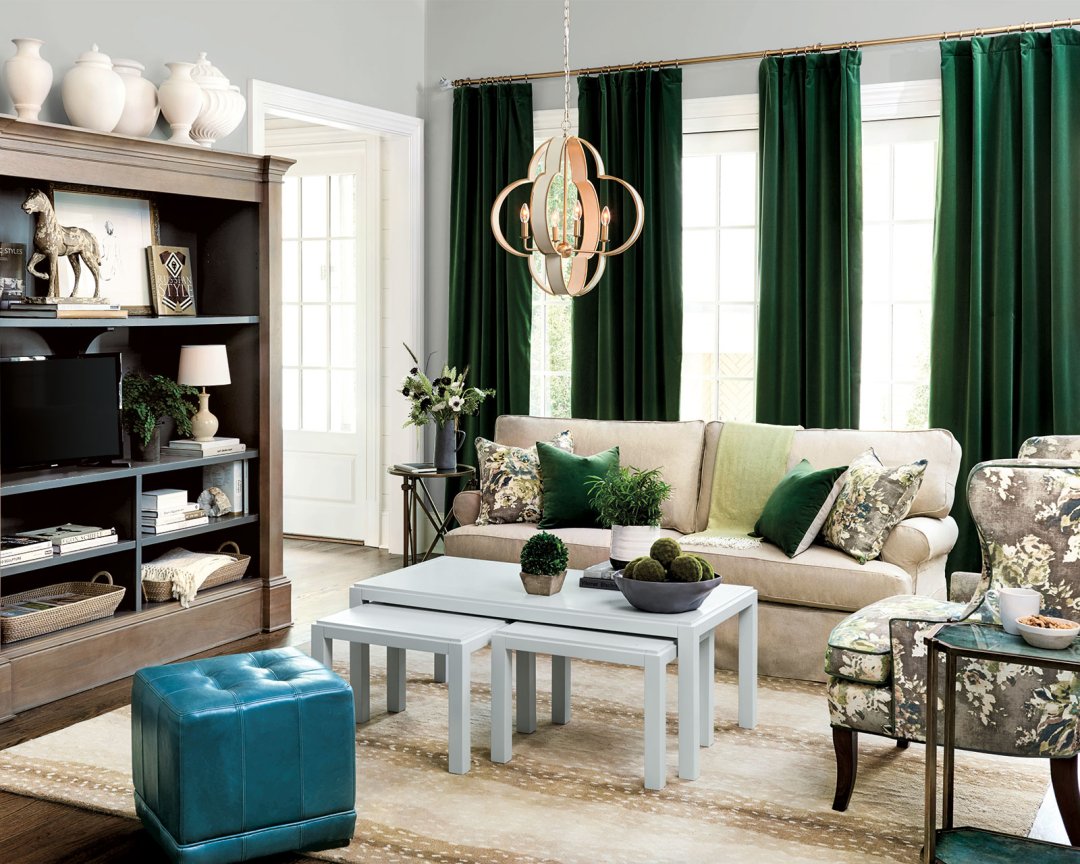 Practicality always wins in our book, but we want functional pieces to be pretty too. The Sondra Nesting Table has two little tables tucked underneath. Pull them out of the front or the sides depending on where your seating is, and you can make your coffee table a little bit bigger when you need it. It has an elegant notched edge and a silhouette that makes it work with just about any type of sofa.
The Kendall Side Table is another one of my favorites because it has this verdigris finish. You aren't going to see fingerprints or water spots the way you would on most glass side tables, but the shape is very simple so it's versatile.
Oh, the Nadia Side Tables! I just love the fun shapes and the finish. Group all three together for a big impact, or use one of the smaller ones pulled up to an armchair.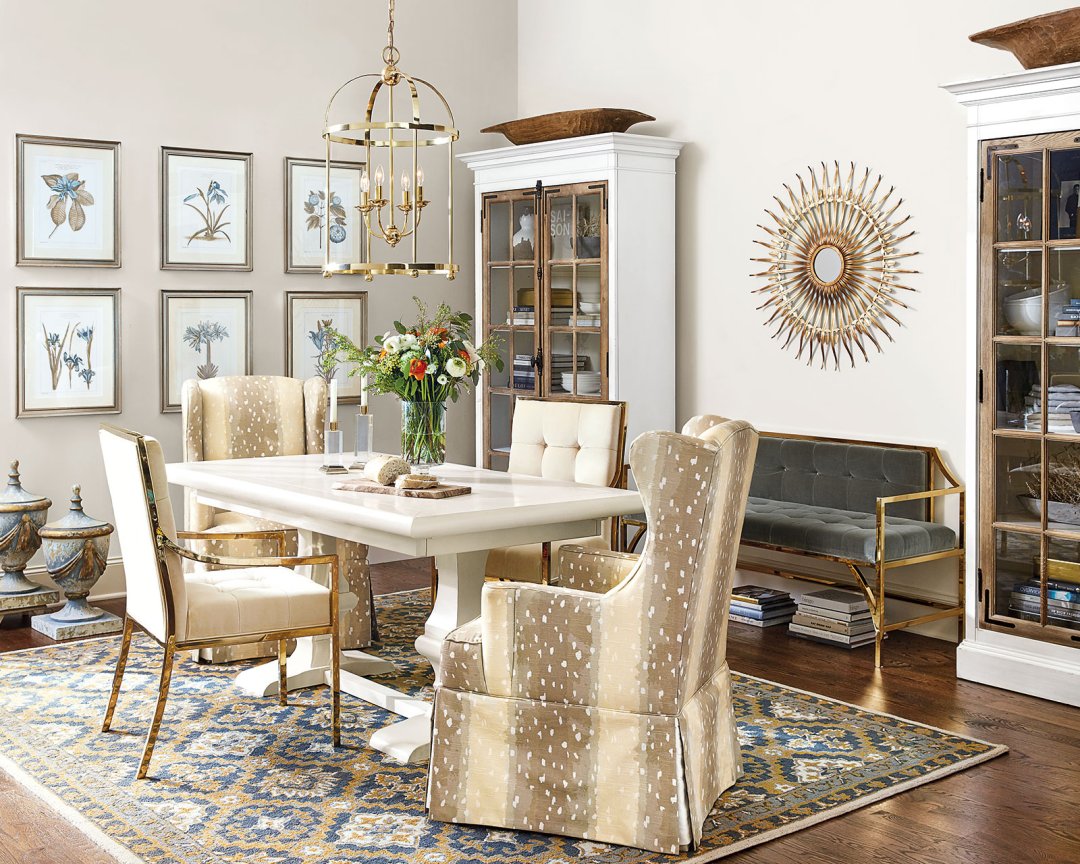 BD: Fall is all about prepping — both for a new school year and a holiday season. What should we be doing right now to get ready?
Karen: Guys, don't hate me, but if you want to zhush up your home before guests arrive for Thanksgiving dinner, you should start thinking about it. I'm not saying that we're putting up Christmas trees or playing carols, but it's a good idea to start planning for the holidays. At least in the sense that any large furniture pieces will take some time to get to you, especially if you want something in a special fabric or custom details.
Now, we do have lots of options that are stocked in case you're a procrastinator, like our Louisa Bergere Chair, our Darla Metal Chairs and Bench, Sonya Bench, and the Chandler Headboard.
Karen's Favorites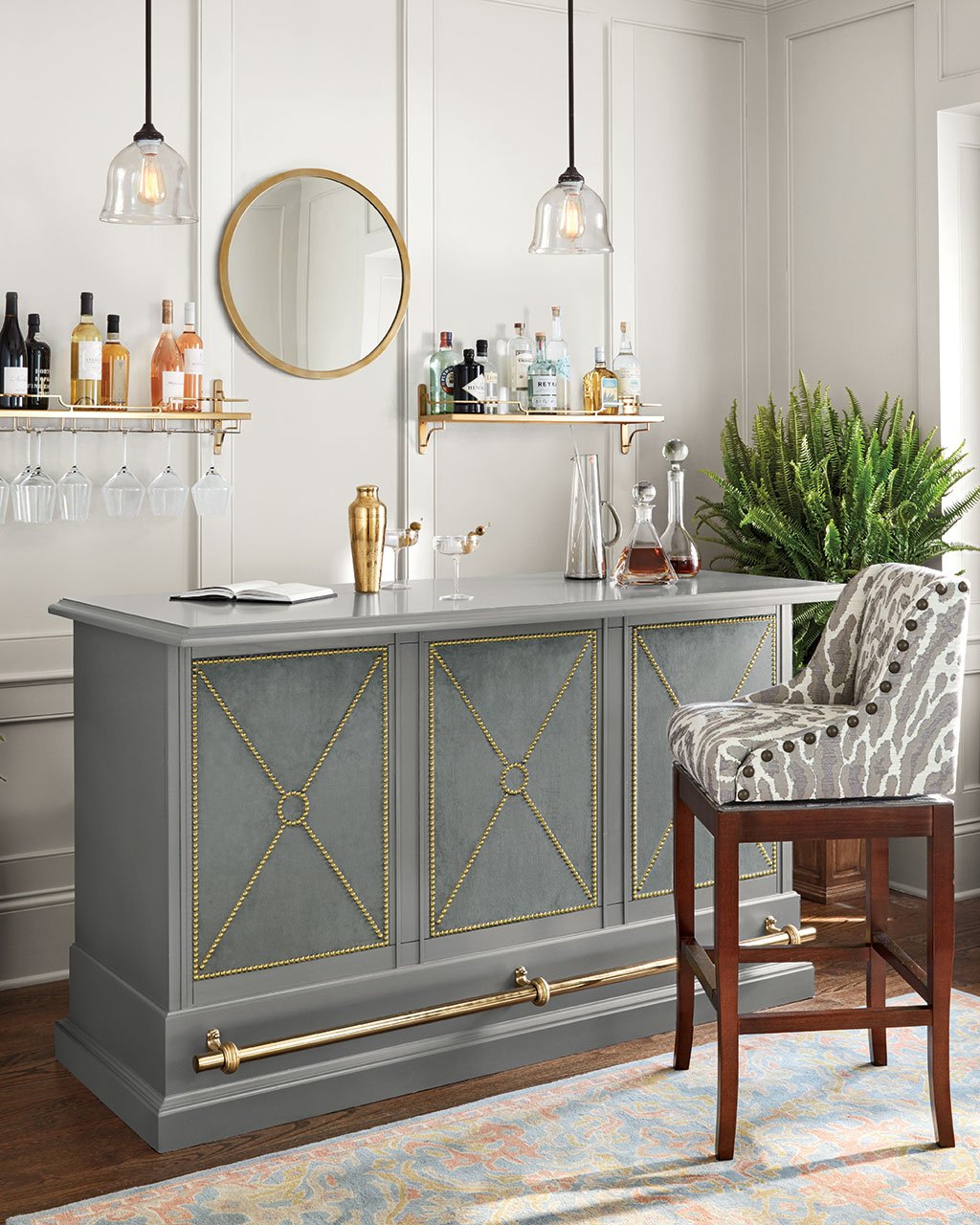 1. Comptons Bar — I am in love with the Compton's Bar. My only complaint is that I have nowhere to put it in my house. If you've ever considered buying a bar, you probably found lots of big brown boxes. Our Comptons Bar gives you tons of storage with spectacular design and details, like a pretty brass foot rail. This one is so chic and stylish and really bridges the gap between glamorous and handsome. Any guy is going to love this!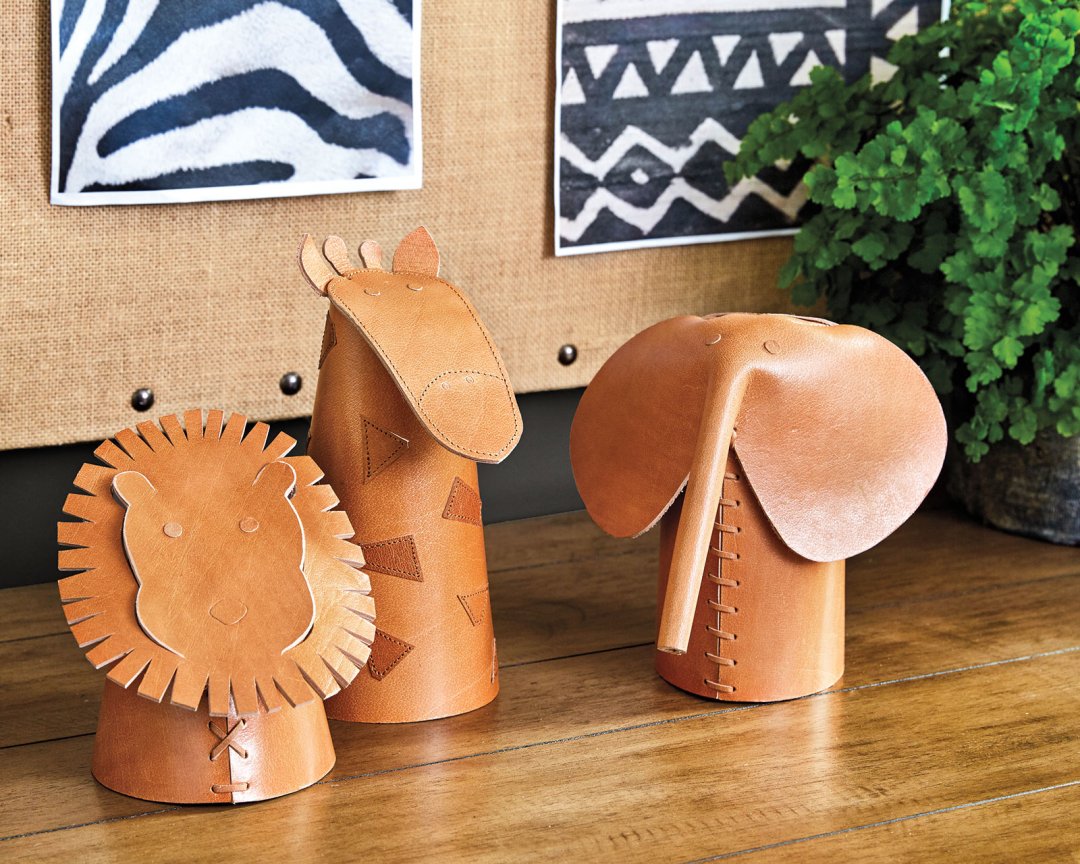 2. Menagerie Collection — This is totally silly, but I'm obsessed with these animals. We send teams to Italy every couple of years because of our Casa Florentina collection, and the last time I was there, I picked up these little key chains. I just think they're the cutest things and have been bringing them back for years. We re-imagined them as sit-abouts, and they're just so darling. Doesn't every kids room need one?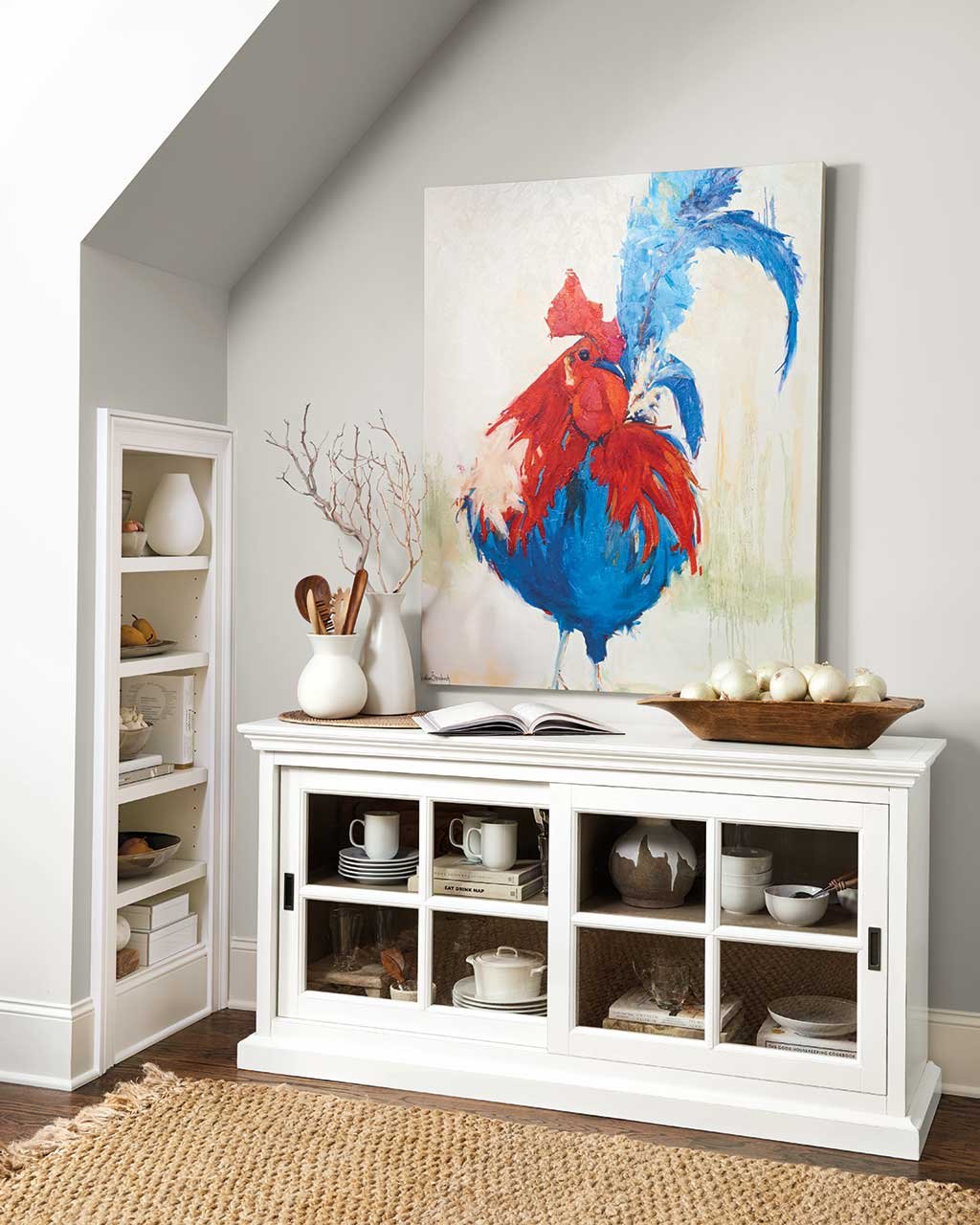 3. Patriot Rooster Art — I just think it's so striking. My whole house is gray, so it's not going to find a home in my house, but I just can't stop looking at it. I love how it's a little french provincial, but the color palette stops me in my tracks! This rooster's got a lot of personality.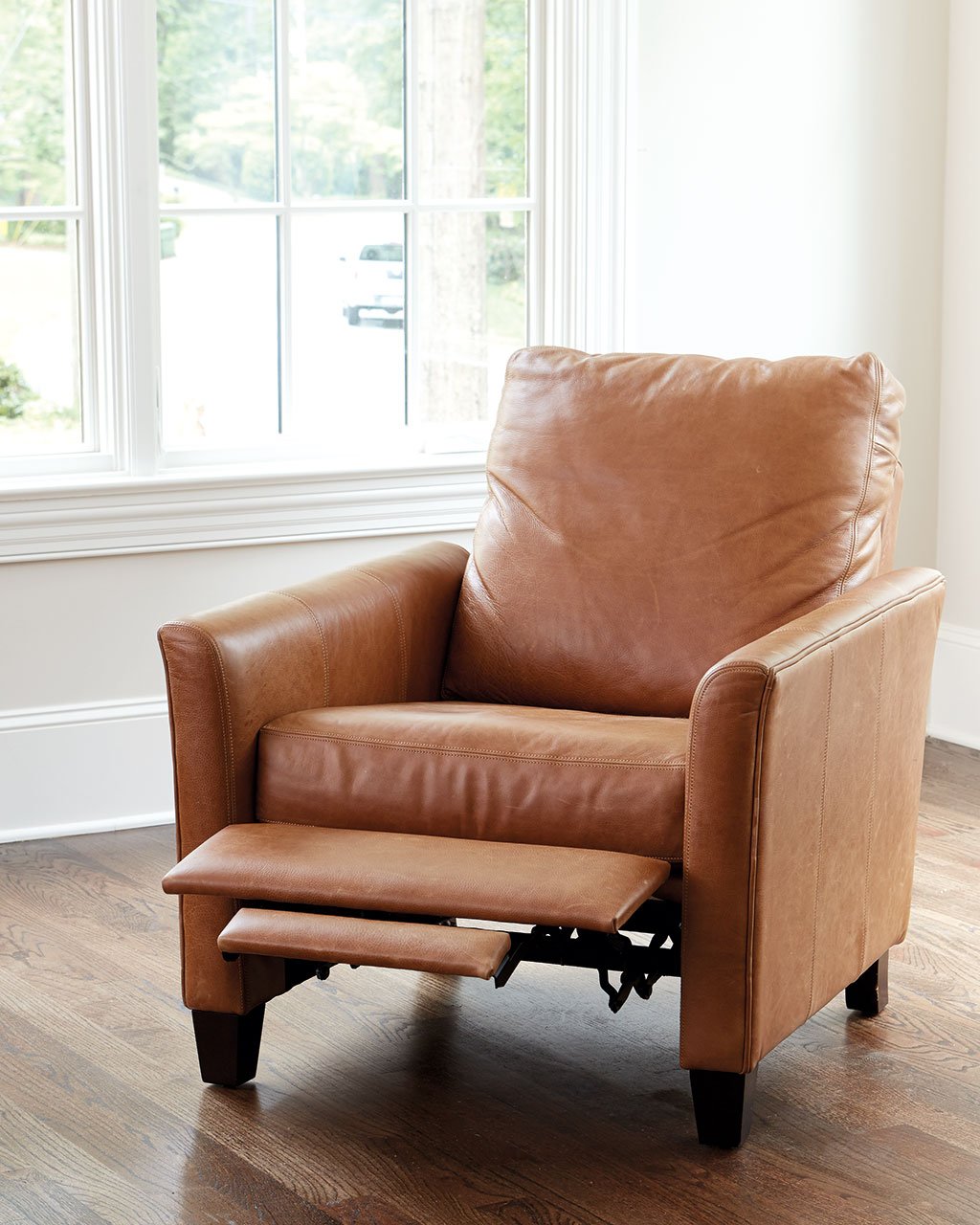 4. Layla Leather Recliner — Generally speaking, the idea of a recliner doesn't do much for me, but I might just be convinced by our Layla Leather Recliners. I'd own one of these things! I love the shape and of course to be a recliner worth its salt, it has to be comfortable. We're giving you both both, so that's why it's one of my favorites.
Browse all of the new pieces for Fall 2017, or see the paint colors we used in our Fall catalog.
For more design inspiration, visit our Pinterest Boards, or find more gorgeous rooms in our Photo Gallery.
Did you like this post and find it helpful? Rate it below and share your thoughts in the comments.