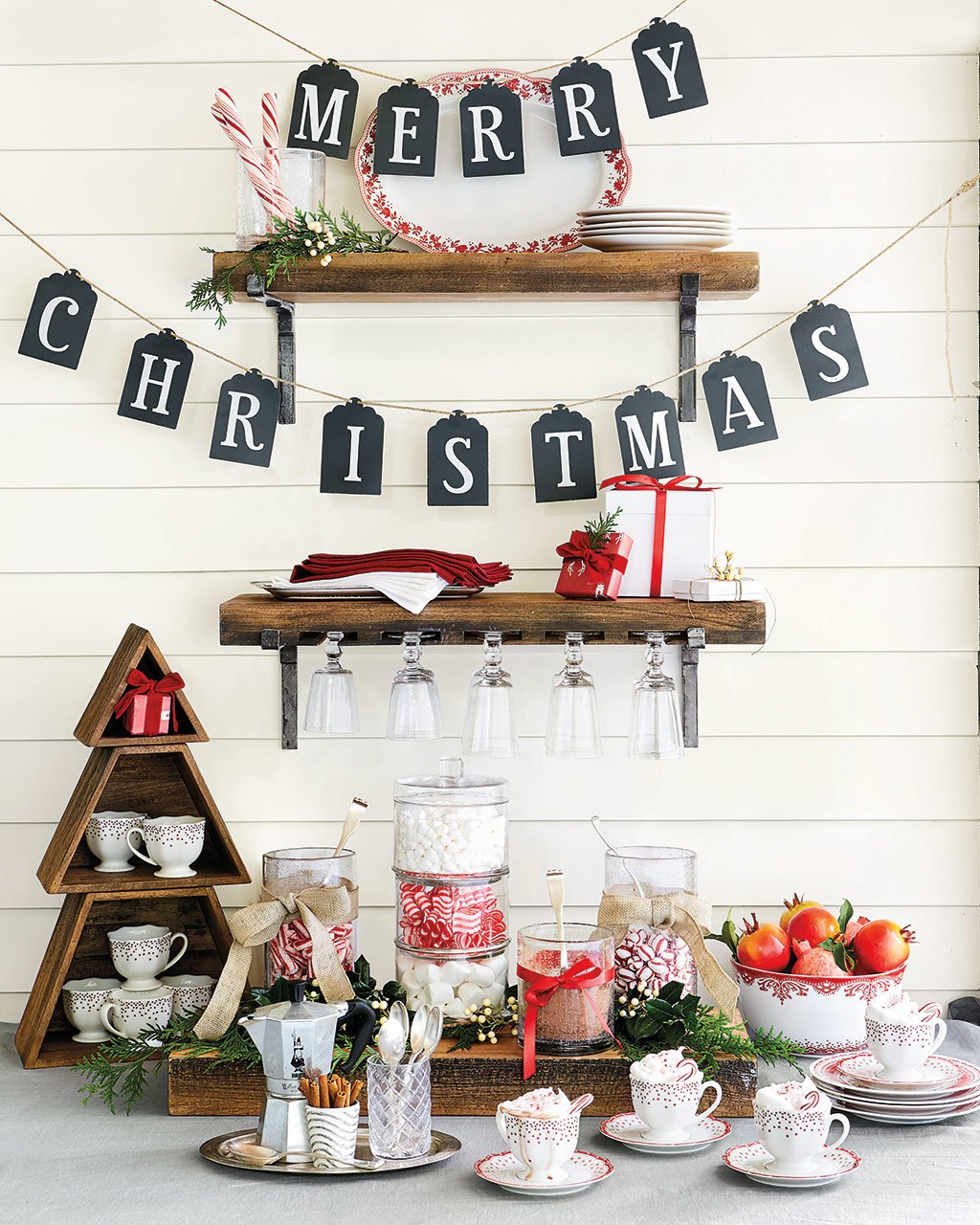 It's the season of spreading joy, and what better way to do that than to offer your guests the ultimate holiday comfort — hot cocoa. We love the idea of setting up a cocoa bar at your holiday get together, complete with peppermint candies, flavored syrups, and marshmallow toppings. Here are three tips for if you plan on incorporating a cocoa bar at your next gathering.

1. Dream Up Fun Toppings
Of course marshmallows and peppermints are a must, but an array of toppings will delight your guests and allow them to dream up their own perfect cocoa flavor.
Caramel syrup
Cinnamon sticks
Butterscotch candies
Shaved chocolate
Chocolate sprinkles
White chocolate chips
Shaved coconut
Whipped cream
Gingerbread cookies

2. Be Sure to Label
No matter what you're serving, be sure to label everything properly. Otherwise, guests with allergies or dietary restrictions won't feel comfortable indulging.

3. It's All in the Display
A cocoa bar is definitely a time when you can add playful touches. We used our Stackable Tree Shelf to display red and white mugs, added sprigs of greenery around the table, and tied off containers with red ribbon. Have some fun and embrace the colors and themes of the season to put your guests in the holiday spirit.
Find more holiday entertaining ideas, or browse kitchen and entertaining collection online.
Did you like this post and find it helpful? Rate it below and share your thoughts in the comments.