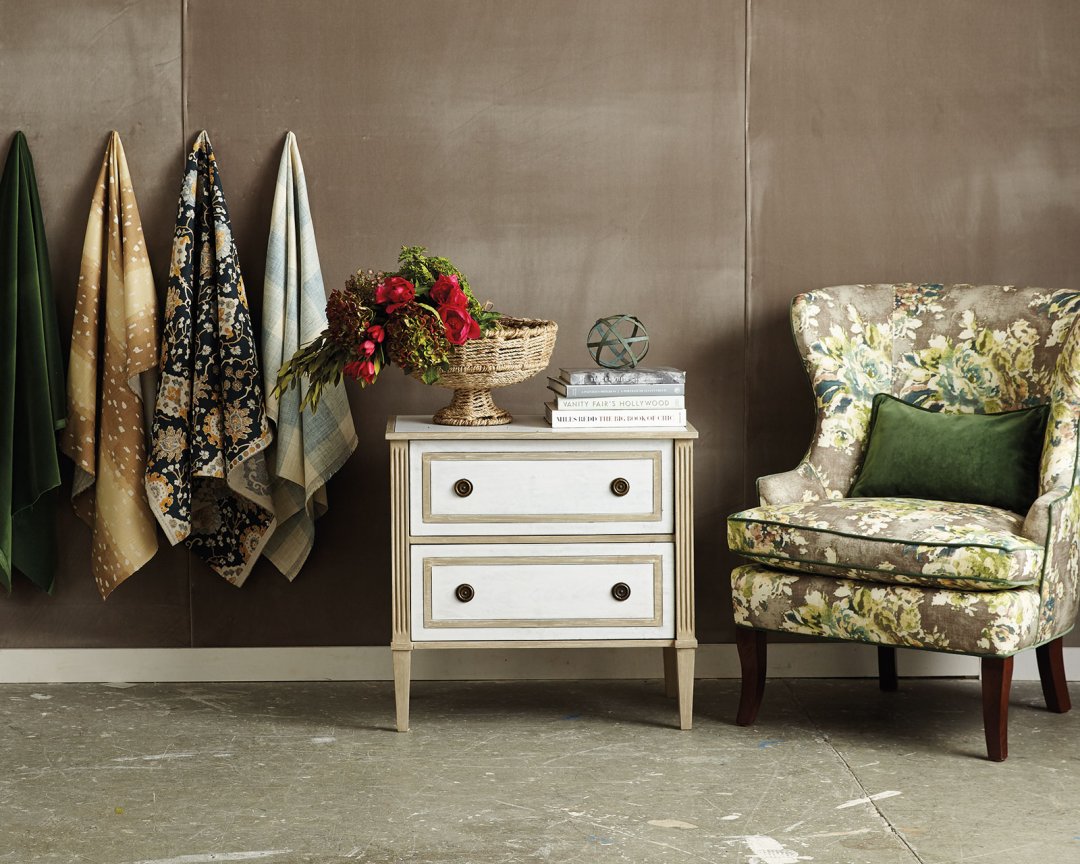 Nothing can impact your space like a great fabric. Maybe it's a luxurious velvet that gives your living room the feel of a cozy den. Or perhaps it's a vibrant print that ties together your favorite artwork. Bringing in new fabrics can take your space to a new level, so we're always excited to introduce new prints and patterns into our collection. This season, we have three new patterns we've loved working into our catalog.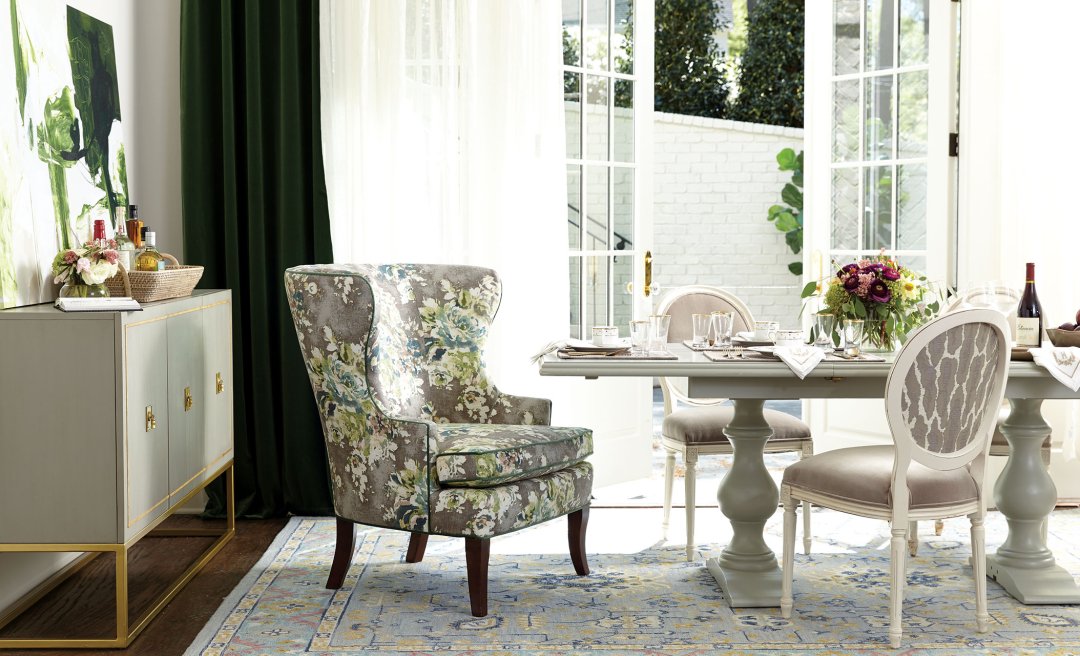 Cynthia
Probably our standout favorite is Cynthia. She's happy and colorful with touches of blush pink, lavender, teal, emerald green, and chartreuse, but with a gray background and a watercolor effect, this isn't your grandmother's floral.


Pair her with classic pieces in a sunny sitting area, or make a statement with coordinating drapery panels and dining chairs for a dramatic dining room.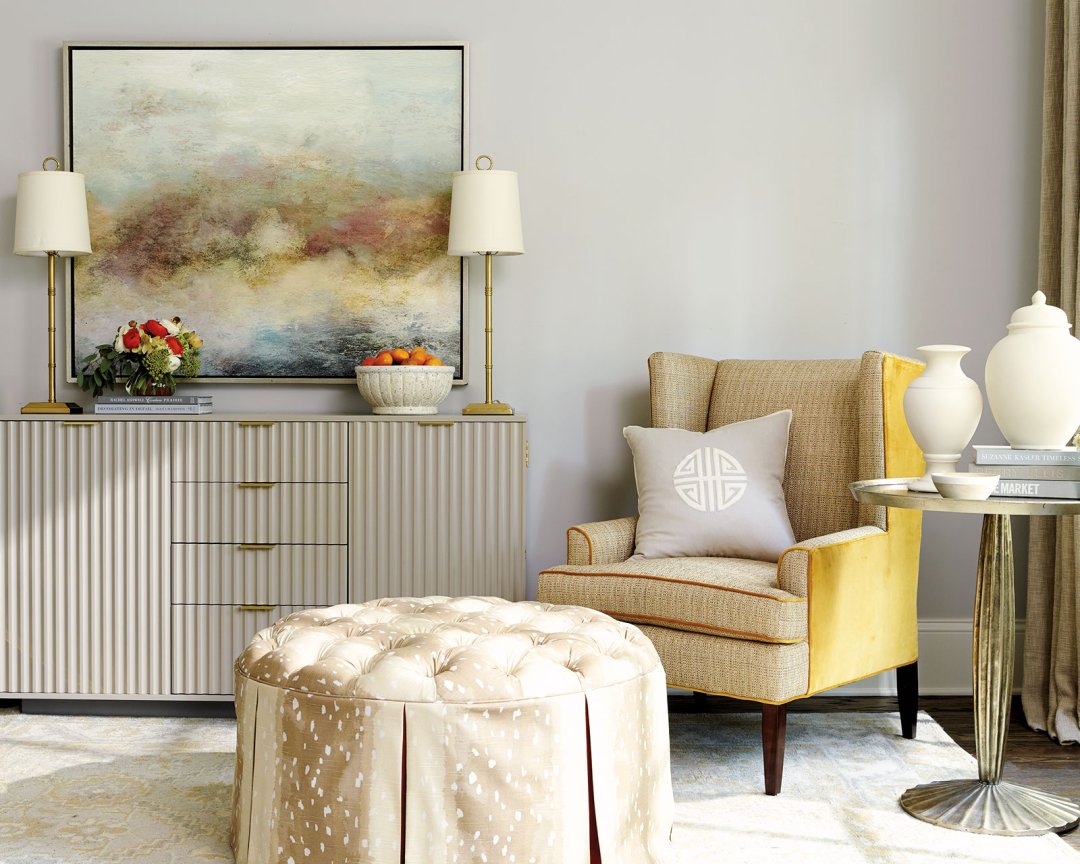 Antelope Brown
It's no secret that we love an animal print. They're a great way to bring an eclectic vibe to your home, and there are so many different prints to choose from! Antelope is our recent favorite because of it's subtle gradient and delicate spots. The caramel brown of an antelope print complements every other neutral (including gray and black), so this pattern works in nearly any room.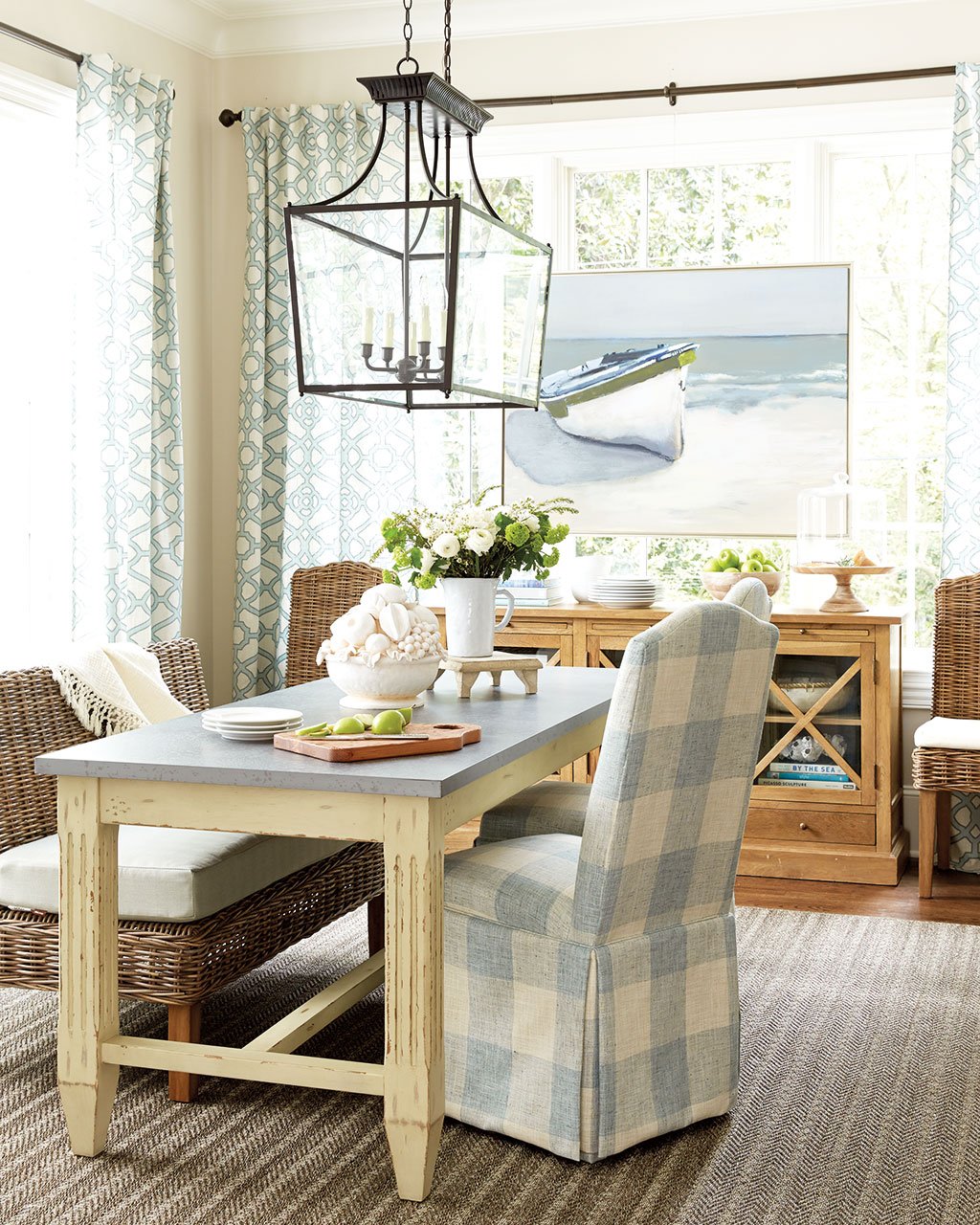 Brielle
Checks and stripes never go out of style, and you can't beat their versatility. Our new Brielle Buffalo Check has a gorgeous nubby texture and comes in a pretty spa blue.
Browse our new fabrics or our entire fabric library.
For more decorating ideas, listen to our new podcast, or browse our Pinterest boards for inspiration.
Did you like this post and find it helpful? Rate it below and share your thoughts in the comments.