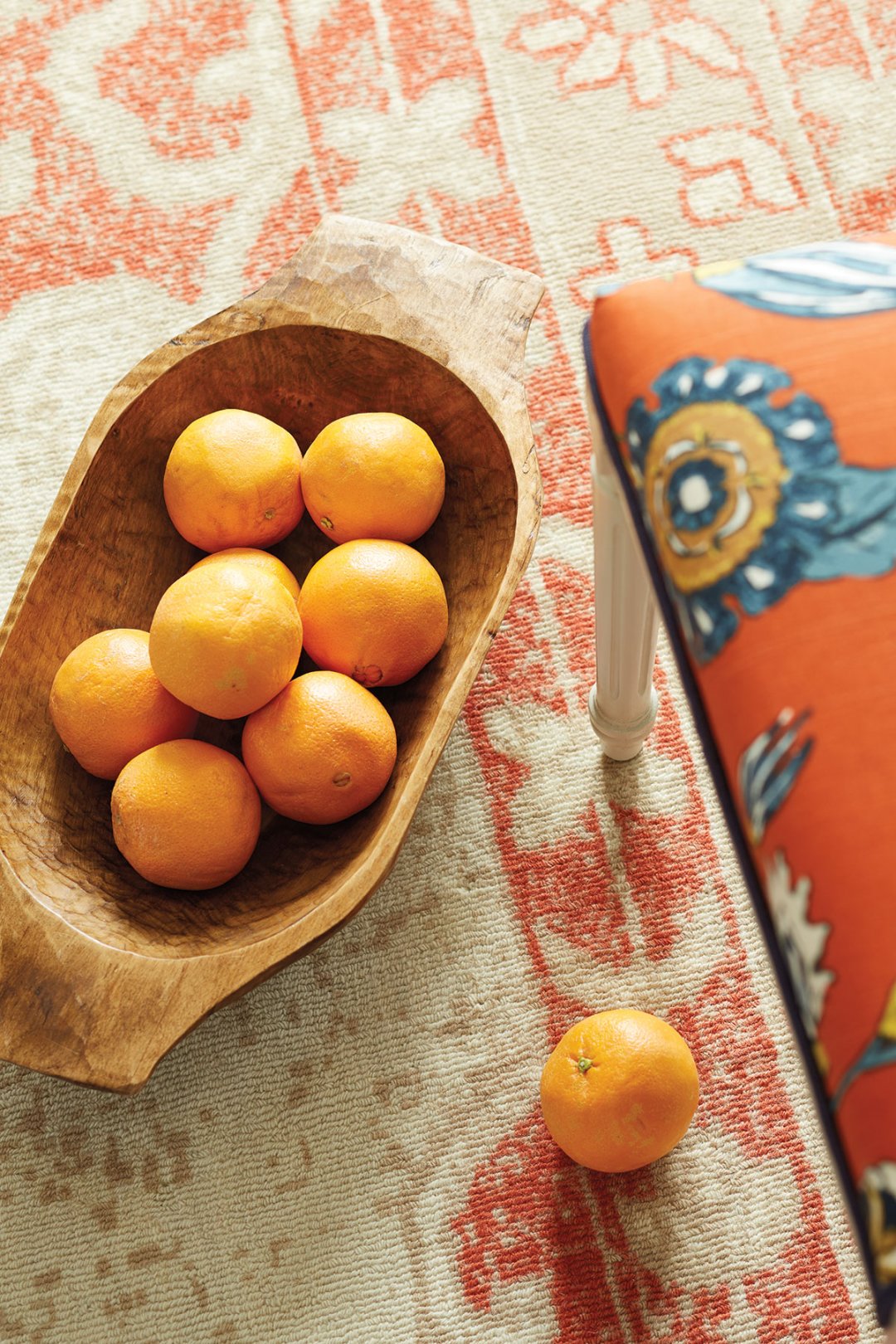 Color is one of the most important choices you make in your home. Whether it's the abundant use of color or the absence of color, color can set the mood for a relaxing sanctuary or an energizing escape. We're constantly obsessing over color and finding new ones to love. This season, we're loving citrus hues.
Their vibrancy can turn up the drama on your favorite neutral or you can pair them with an existing color in your home to create a whole new palette. Watermelon, tangerine, lemon, and lime all bring something different to a space, so we loved playing with them in our summer catalog.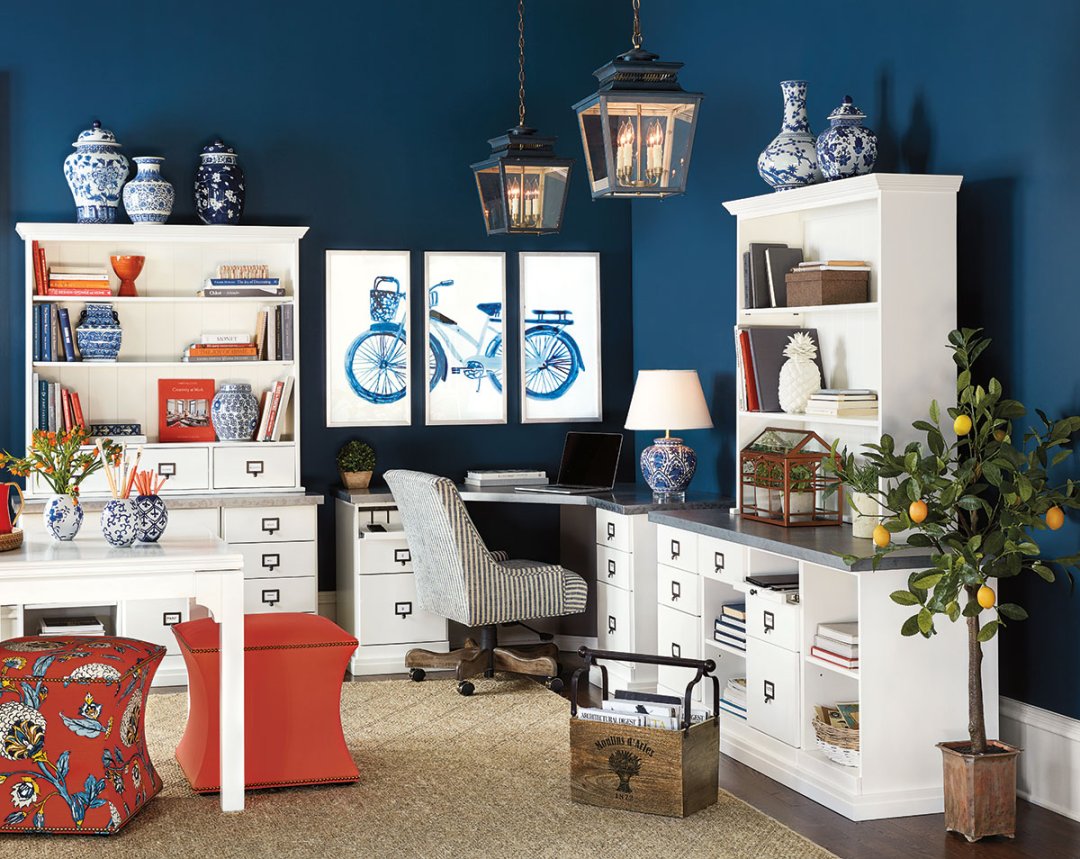 We've talked about the principals of a color wheel and why they're important to consider when decorating. Because they're complementary colors (or opposite each other on the color wheel), orange is a natural ally of blue. Just a few accessories of vibrant tangerine really wake up the blue and white scheme in this office.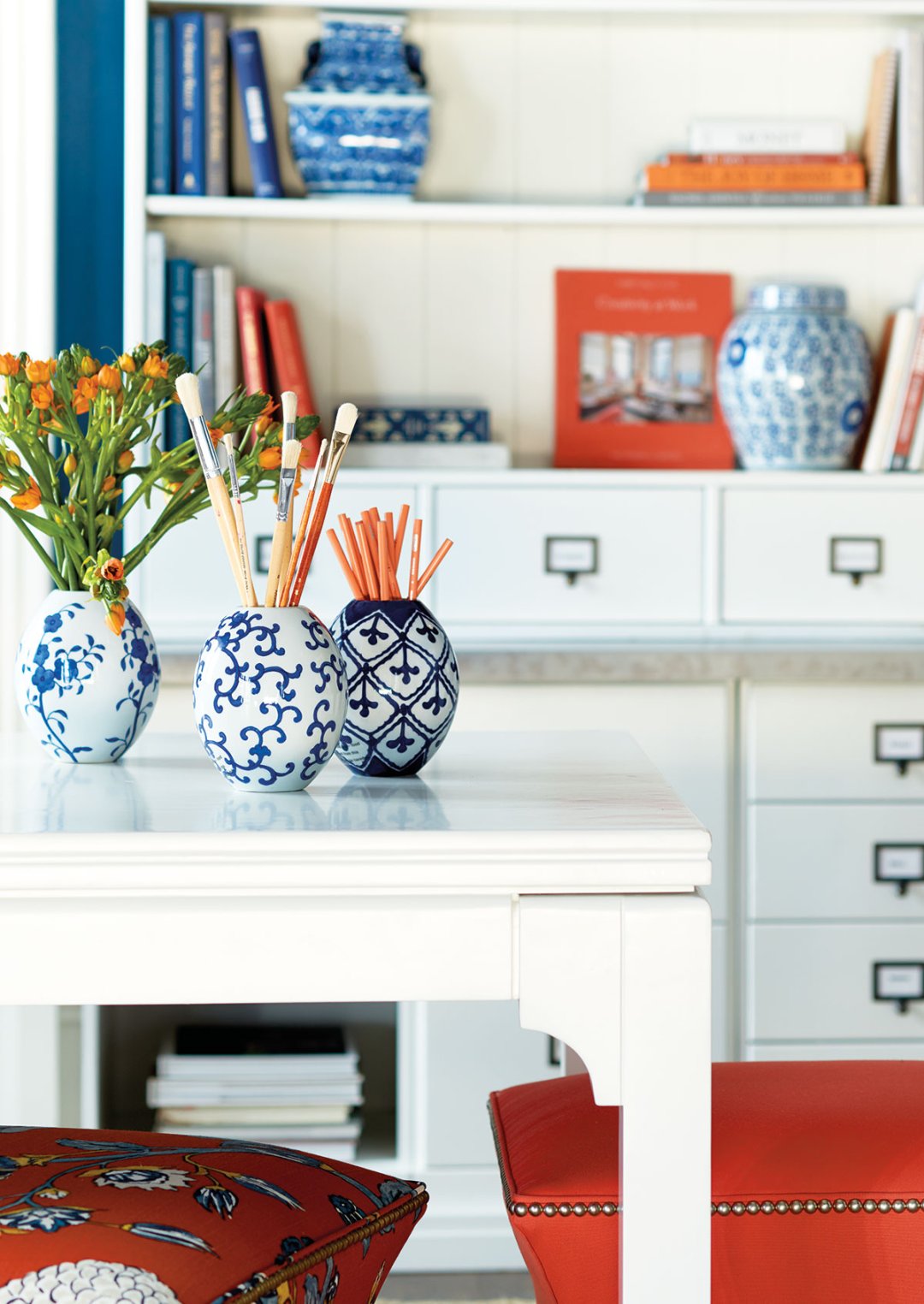 We used our Tory Spice fabric to guide our color selections, then added to the space on our Courbe Ottoman.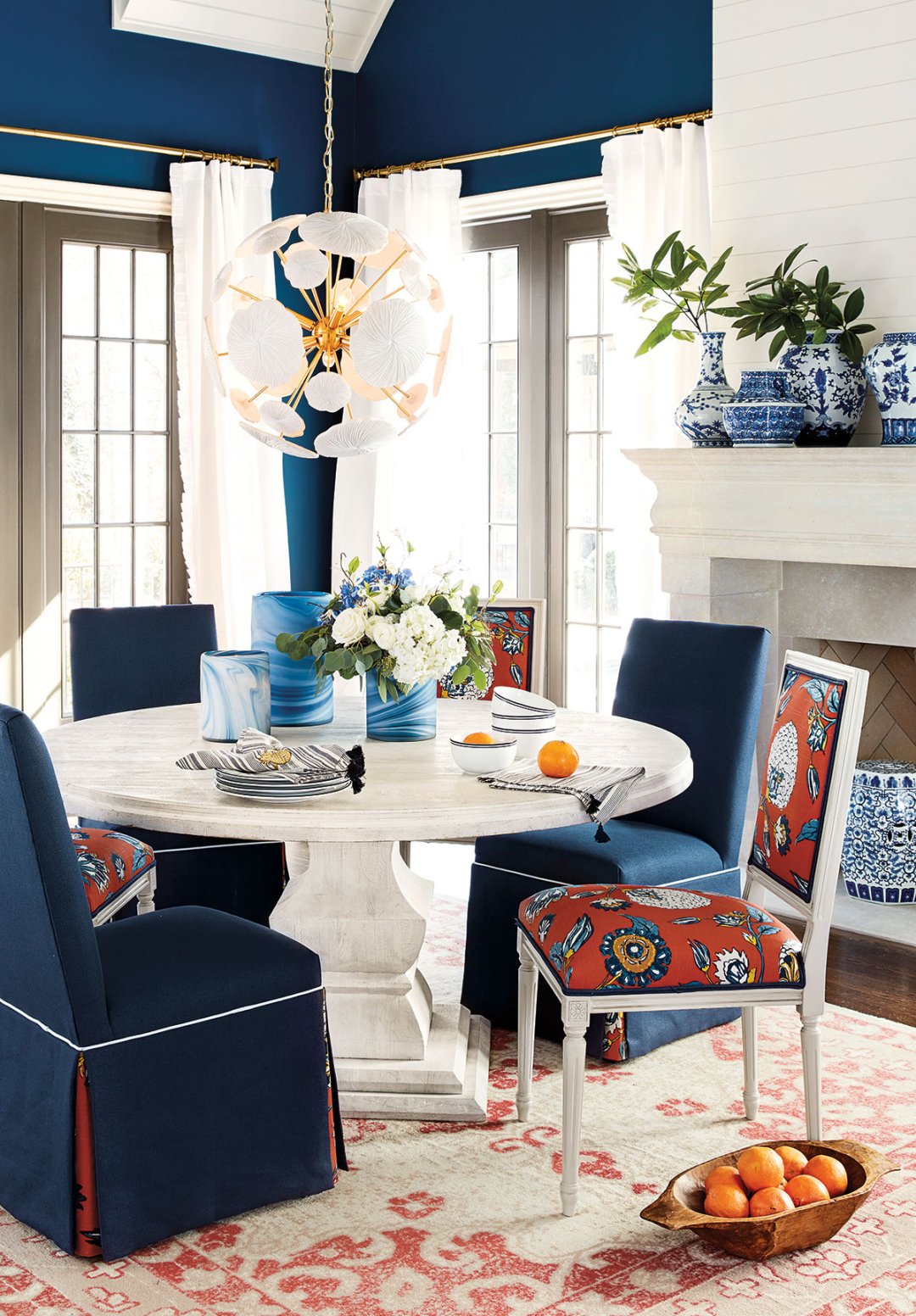 In a dining room, a vibrant rug is the perfect way to bring in a new color. We let our Kalahari rug set the tone for this dining room, then brought in broad brushstrokes of navy to temper the color. Using equals amounts of both colors keeps the room balanced — an important principal in creating a beautiful room.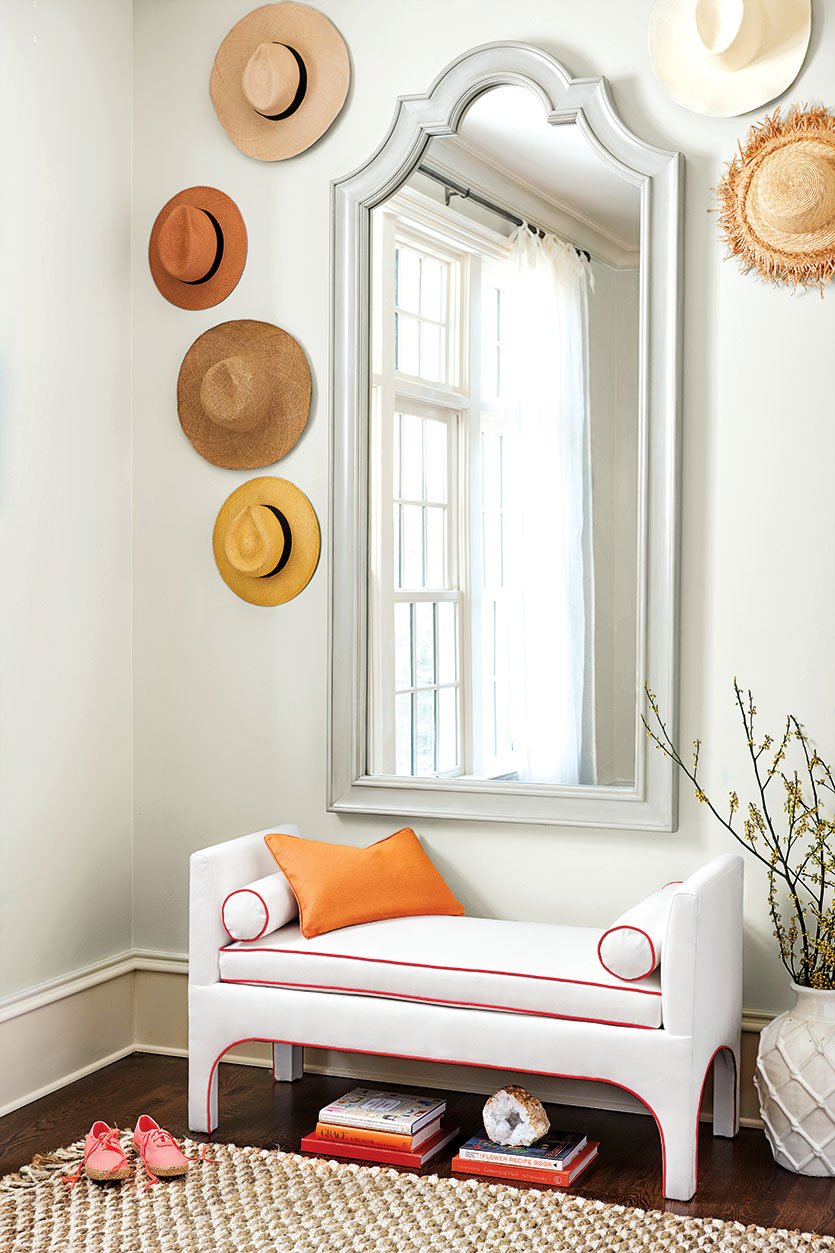 Watermelon is another one of our favorite hues to use this summer. It's a touch more pink than tangerine, so it has that touch of playful femininity. In this pretty entryway, we chose our Jackson bench with a white Sunbrella base and a watermelon coral piping. The piping outlines the sculptural shape of the bench and adds that little something extra.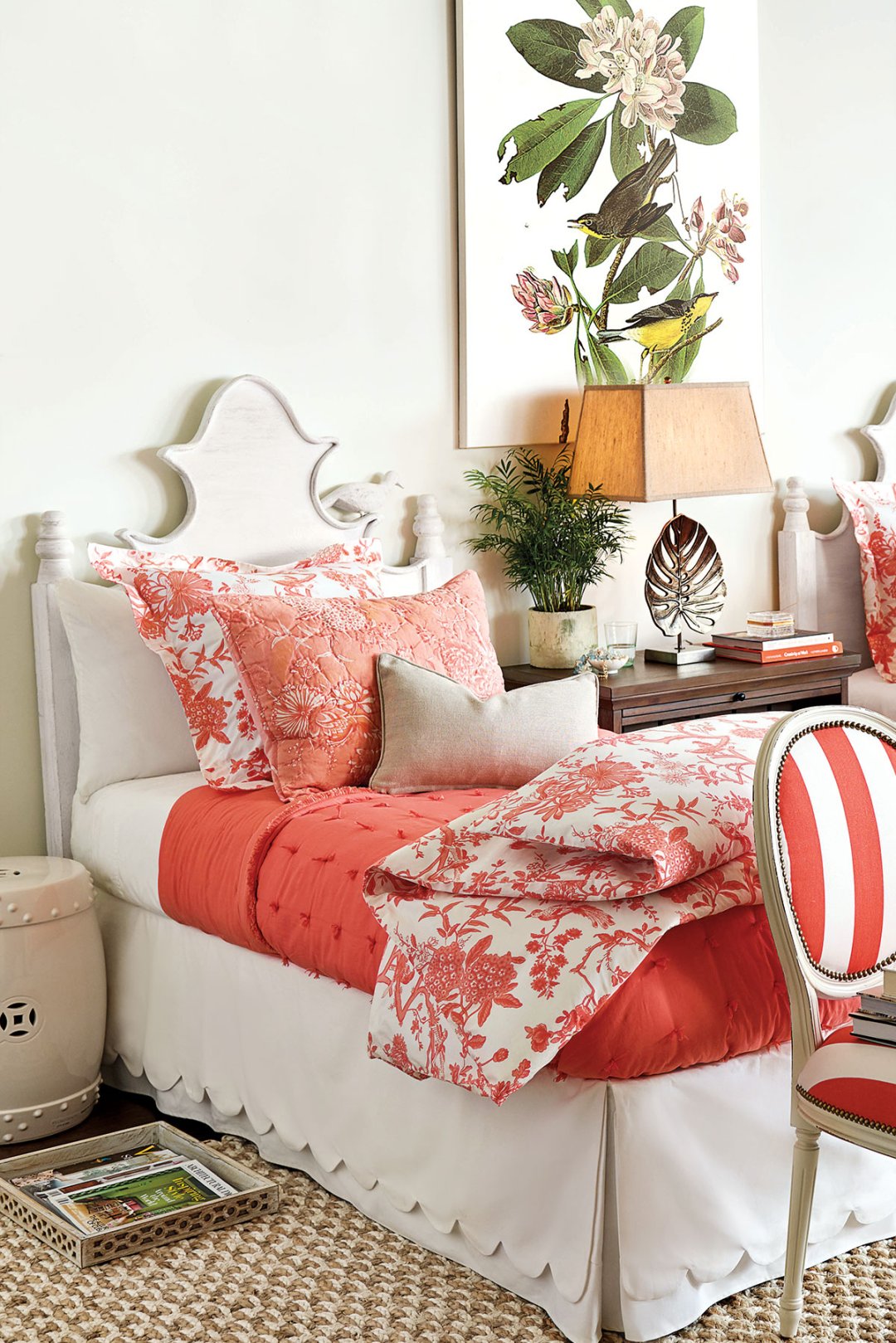 Of course if you're fearless, you can go full tilt with bedding and an accent chair. We imagine this space as guest bedroom in a beach house or somewhere tropical. Doesn't this vibrant hue transport you to the beach?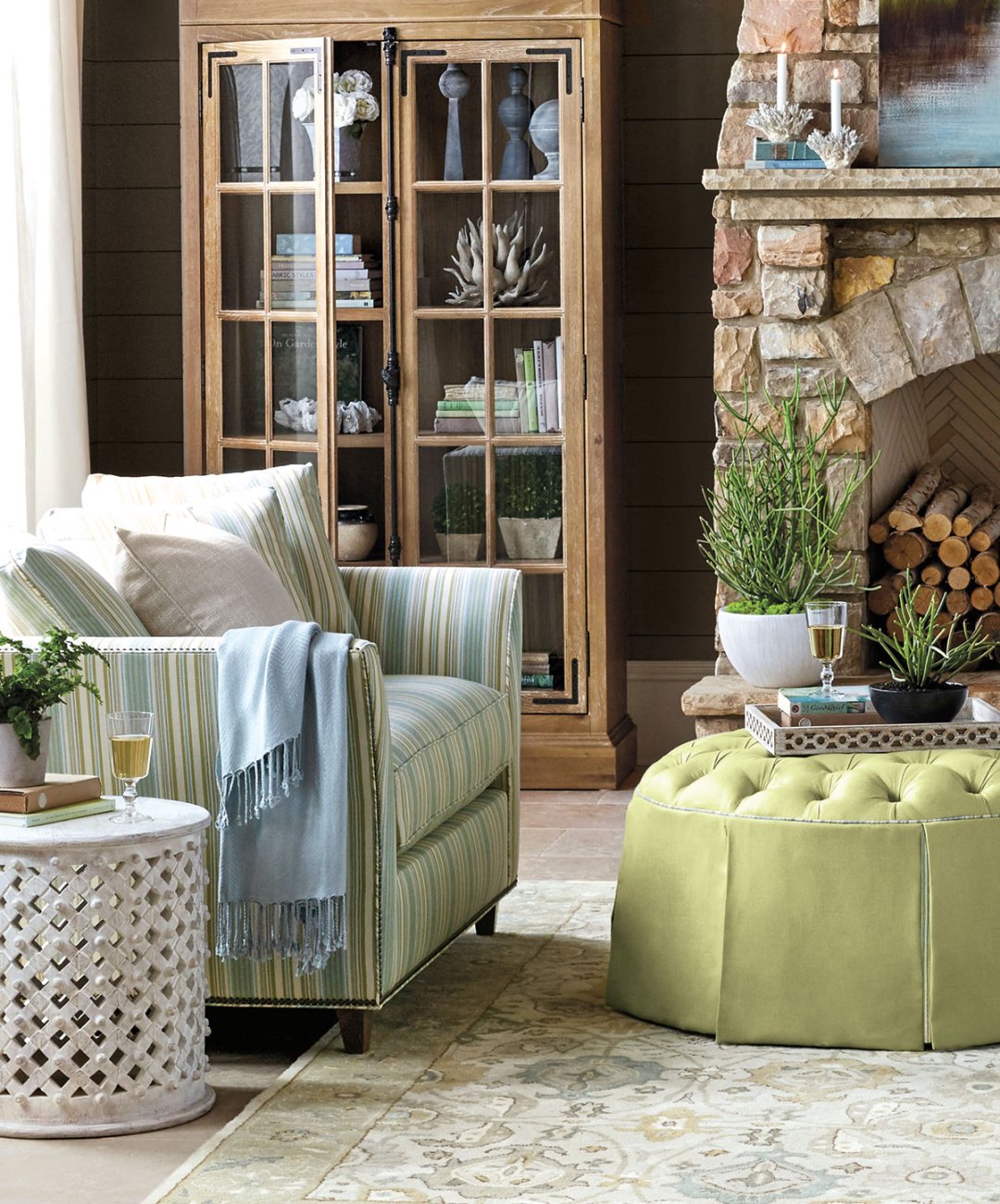 Of course we can't forget lime. We loved the color palette of Laura Lloyd Fontaine's Grateful Art, so we played up the fresh, green accents in this living room. Spring and summer are the perfect times to bring tones of green into your home, even if it's just through plants and clippings from the yard. We planted succulents with a funky, sculptural shape in a large bowl. It brings the whole space alive.
Which citrus color are you going to bring into your home?
For more design inspiration, visit our Pinterest Boards, or find more gorgeous rooms in our Photo Gallery.
Did you like this post and find it helpful? Rate it below and share your thoughts in the comments!