Mixing and matching styles is our trademark, so it should come as no surprise that on the table, we like to pull together unsuspecting looks too. Last Christmas, we introduced our red and white Jacqueline Dinnerware collection. Of course red and white plates are a natural choice for the holidays, but why not use them in the summer?
Each piece of our Jacqueline Collection features a different pattern, like you collected them all at a flea market. The medallions in the center of the salad plates remind us or fireworks, so we wanted to pull together a summer inspired table in red, white, and blue, perfect for your summer holiday celebration. To balance the organic, whimsical design of the Jacqueline salad plate, we used the dinner plate from Bunny Williams' Campbell House collection which has straight, geometric lines.
Of course for a gorgeous summer table, you have to have gobs and gobs of hydrangeas! Is there anything more classic than blue and white hydrangea blooms in our blue and white porcelain collection? We used a few vases for flowers and left a few without flowers to make a dramatic impact.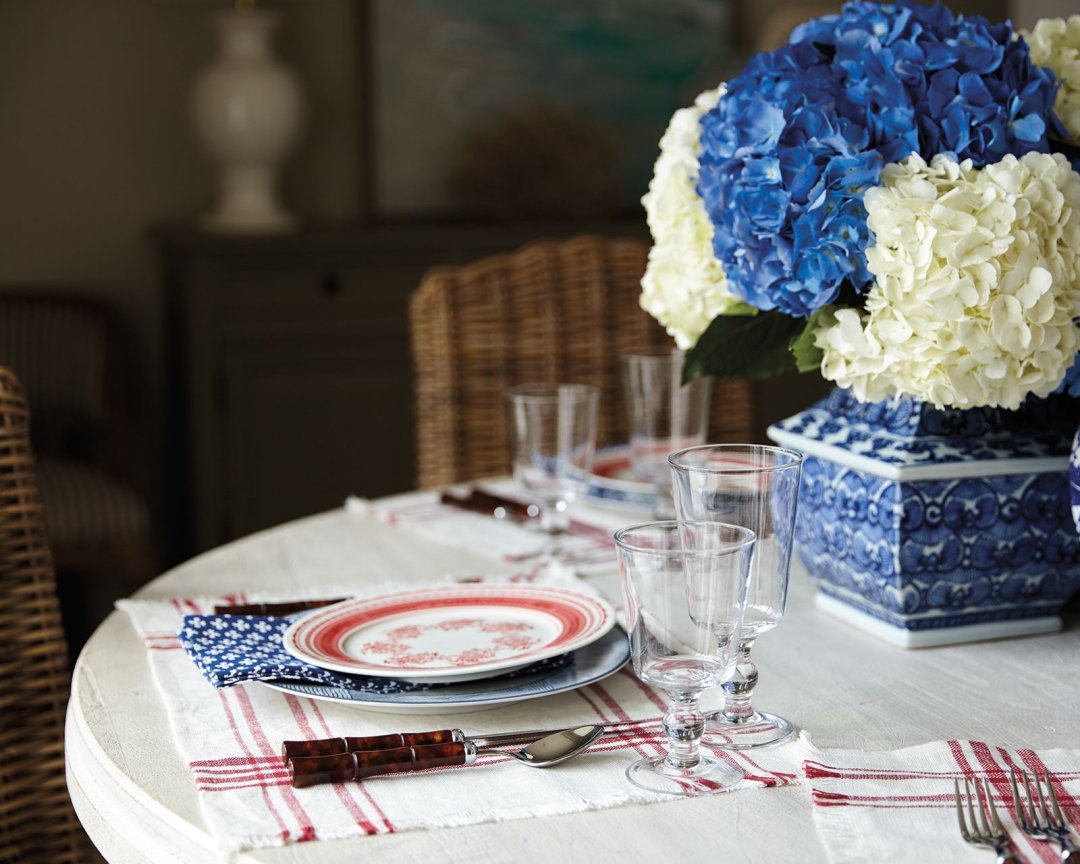 A few more blue and white pieces, like our Rochelle placemats and Edie block print napkins, and the whole table comes together to create a festive, summer setting. We imagine the menu consisting of a caprese salad and maybe skirt steak on a bed of arugula. Light, colorful dishes that embody the bountiful harvests of summer.
Now who's ready to come over for dinner?
Find more place setting ideas here, or browse our entertaining ideas on Pinterest.
Did you like this post and find it helpful? Rate it below and share your thoughts in the comments.