It's finally the time of year we can all start taking advantage of our outdoor spaces, and we're ready to take the party outdoors. We're always looking for entertaining inspiration, so we're rounding up some of our favorite outdoor centerpieces.

1. A Bowl of Fruit
For casual, outdoor gatherings, we love centerpieces that are unfussy. If you're just having friends over for an impromptu meal, there's no reason to visit the florist. Instead, a pretty bowl with some fruit in it is an easy option that still creates a focal point.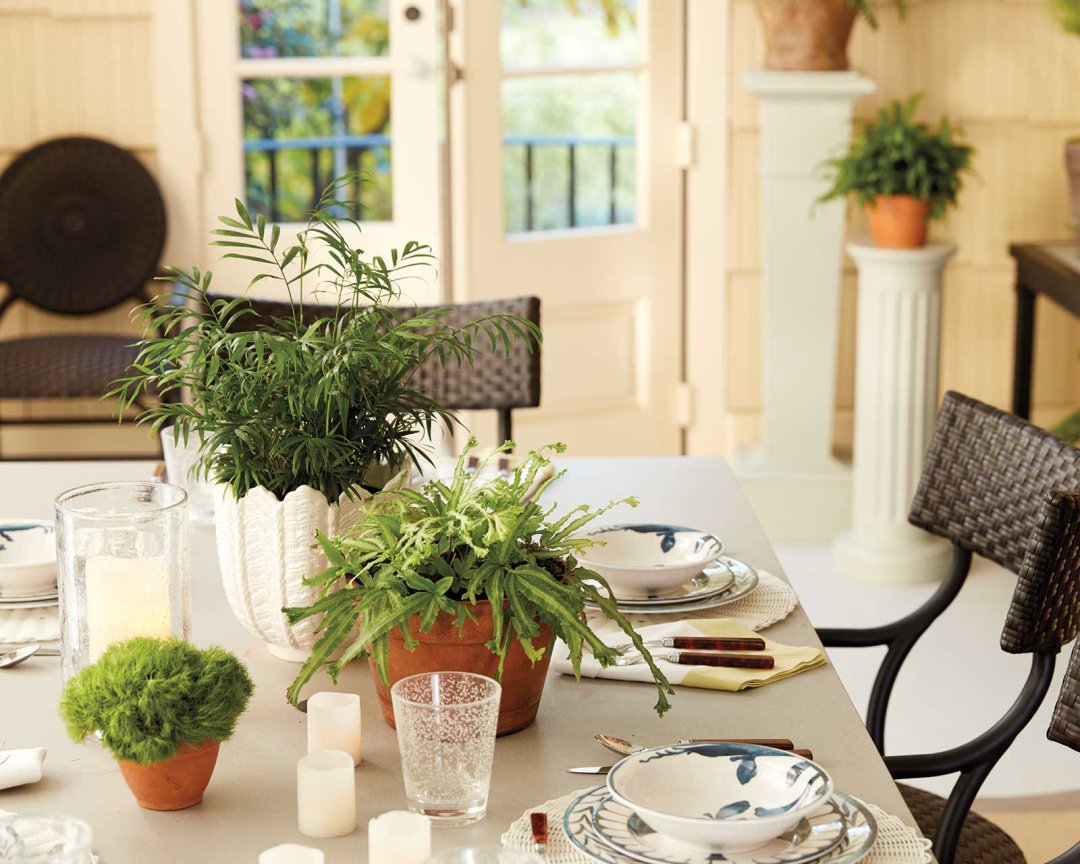 2. Potted Plants
Bunny Williams is known for her green thumb, and while she loves to arrange flowers, she often prefers simple potted plants on her outdoor tables. Here, she's placed some simple greenery in pots to hide their plastic containers. Leave these out all season long so you don't have to worry about hauling them in and out when guests descend.


3. Sculptural Pieces
For outdoor spaces that may be far away from the house, consider using outdoor sculptures as a focal point. We love Suzanne Kasler's Monde Spheres which make a big statement, can endure the elements, and beautifully mix with flowers and other greenery.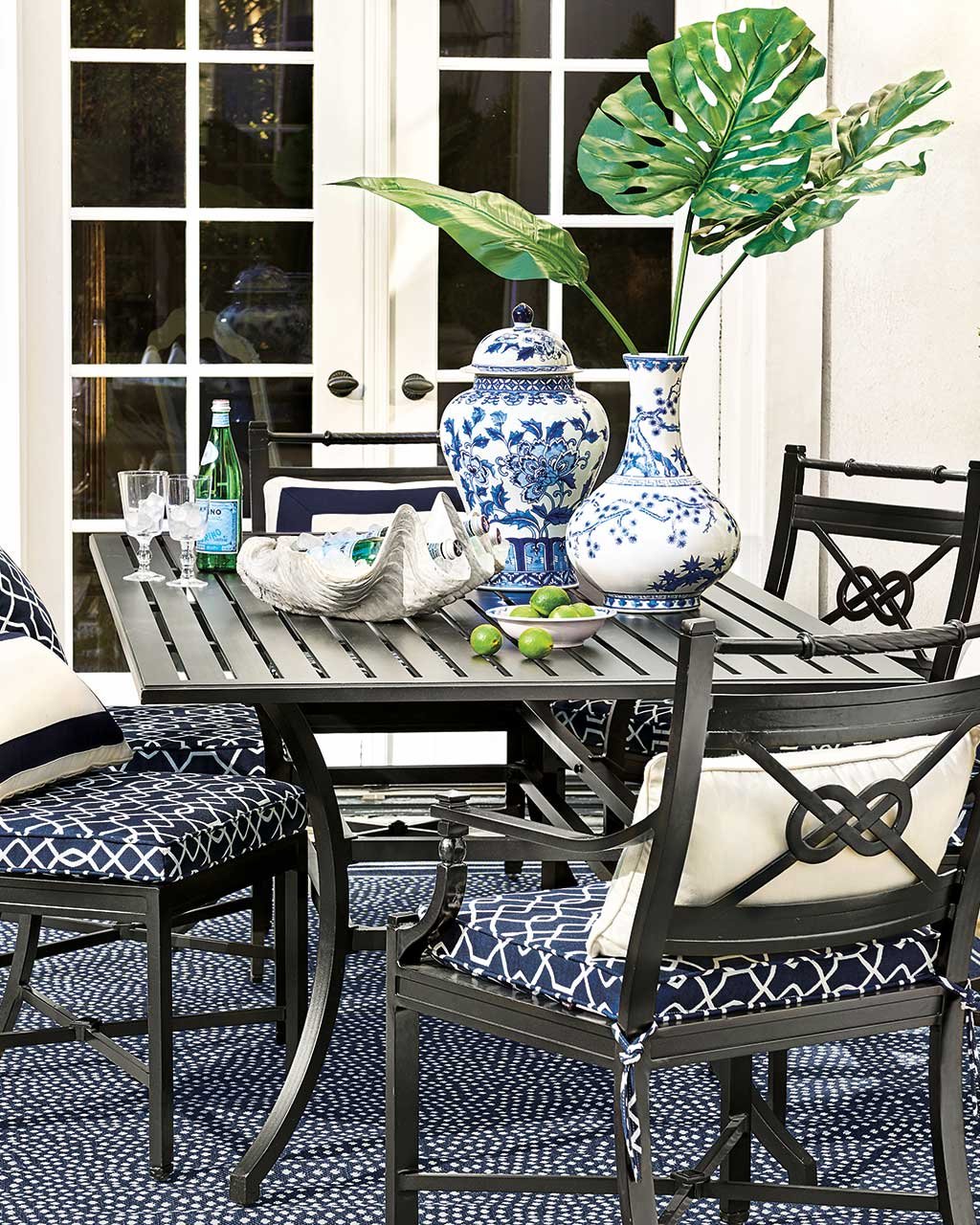 4. Urns
Outdoor spaces usually have tons of organic shapes — think vines, leaves, stone. To contrast all of that wildness, we love using piece with structure. Urns are a great way to make a big statement. Just bring them outdoors temporarily!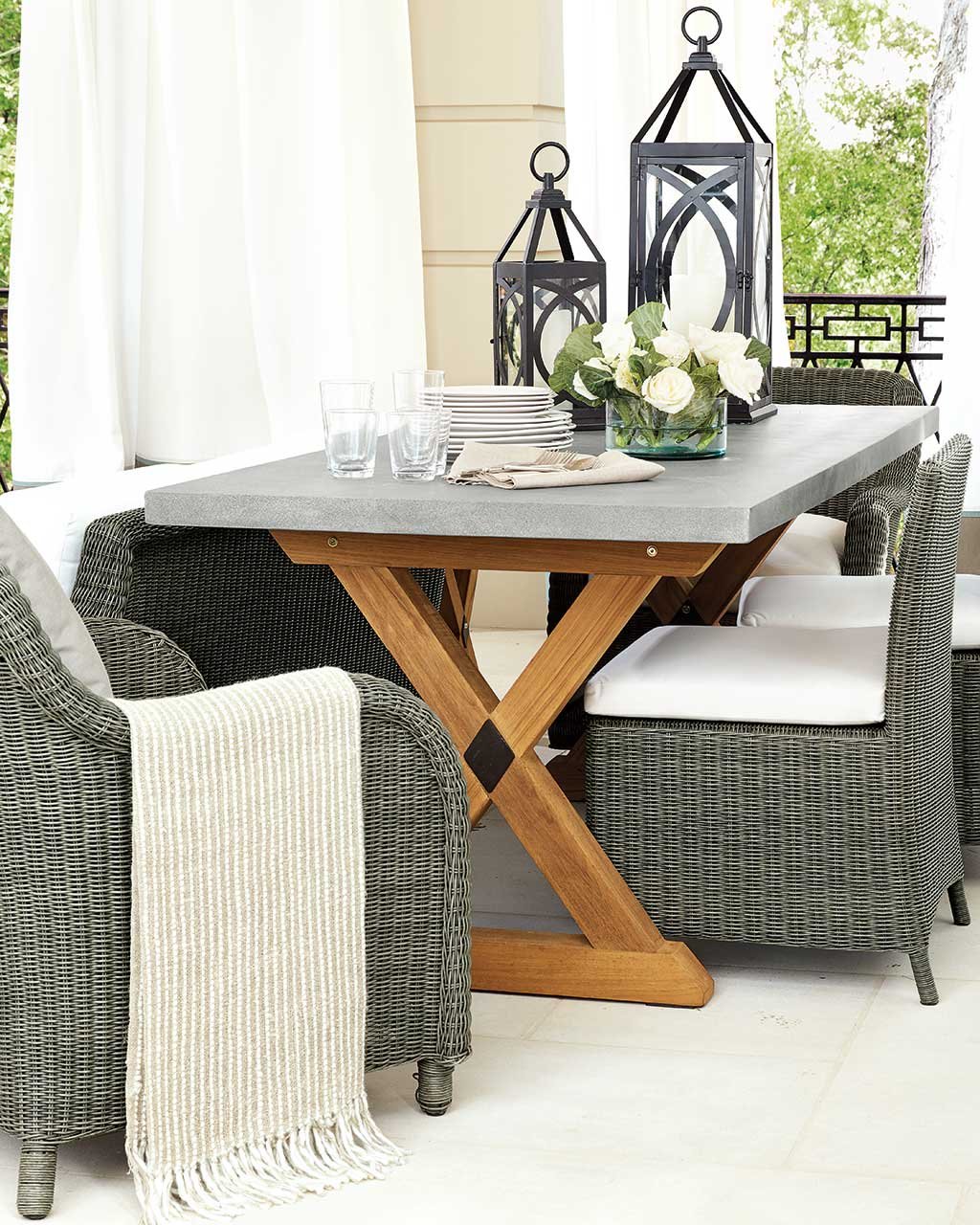 5. Light Up with Lanterns
Lanterns are another beautiful way to make a big statement without bringing tons of small pieces outdoors. A couple of our Amalfi Lanterns mix beautifully with a small arrangement of yard cuttings.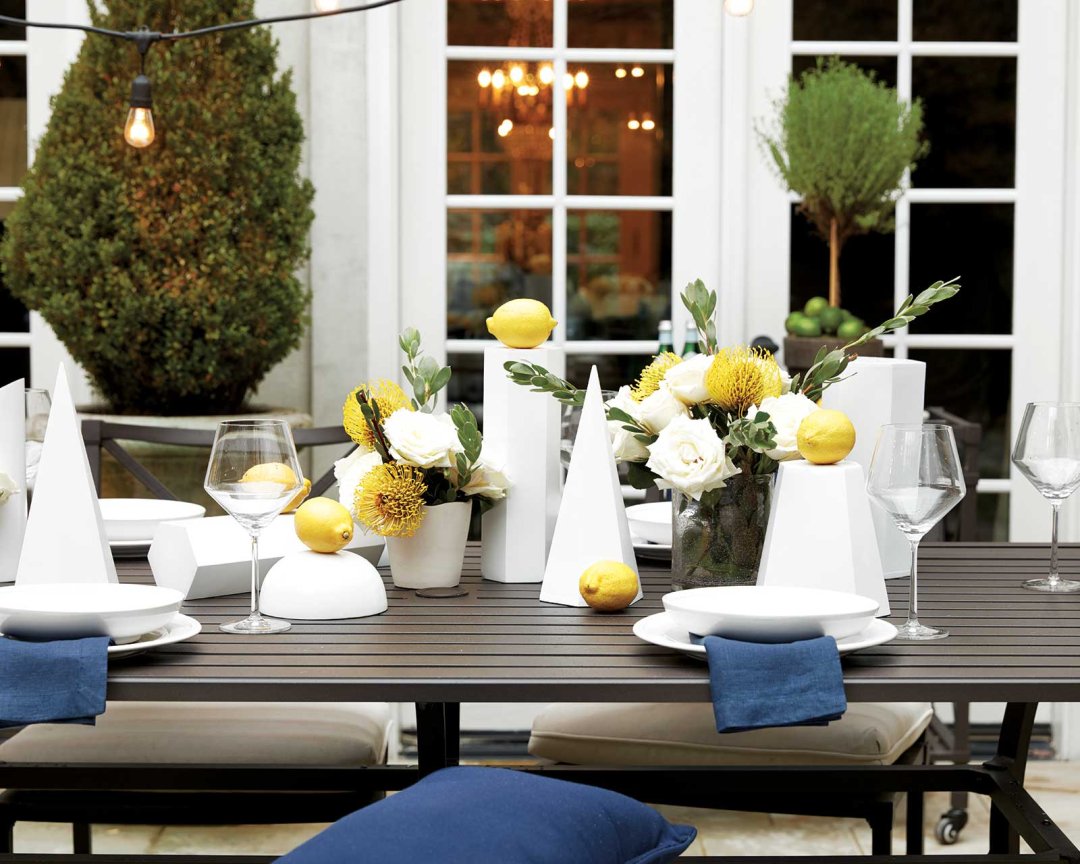 6. Mix Organic and Sculptural
We love this focal point that Suzanne Kasler styled on her Directoire table. She mixed sculptural, white pieces with lemons, flowers, and greenery. The organic lines of the fruit and flowers contrast the sharp angles of her Triomphe Architectural Models.


7. Potted Topiaries
Topiaries have long been a way to make a big statement with a simple piece. Their bold shapes can be mixed together in different sizes or used on their own for height and color. They work in nearly any scenario and always look chic.


8. Flower Arrangement
Of course, a flower arrangement works for nearly any occasion. On this covered porch, we used yellow peonies to echo the colors in our Zoey Ikat Tablecloth and Napkins.
Find more outdoor tabletop and outdoor accessories for your porch or patio.