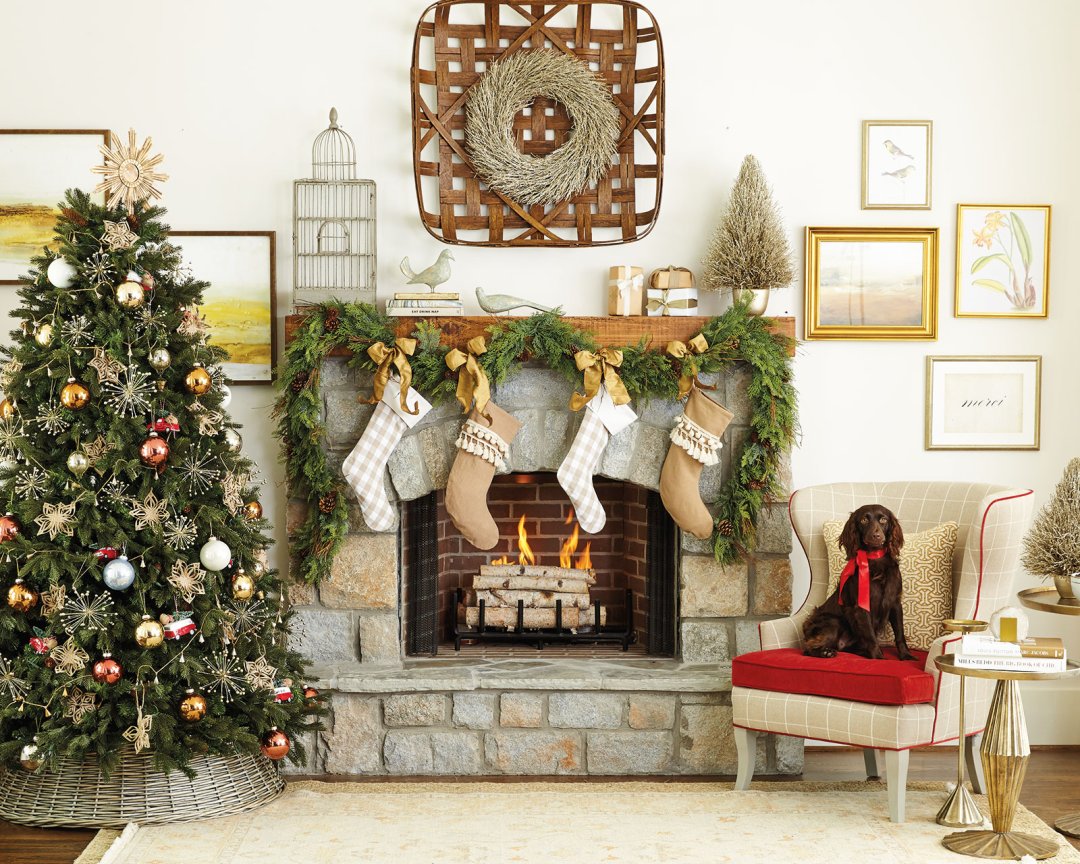 During the holidays, the fireplace is the heart of the home — what with Santa coming down the chimney and all. We love decking out this space with garland, stockings, and festive accents to create a cheery focal point where family and friends can gather 'round. We dreamt up three spaces to inspire your hearth.


Layers and Patina
For this mantel, we were inspired by a neutral color palette but layered together pieces with lots of different textures. The glittery Moritz wreath and trees are the perfect counterpoint to our Tobacco Wreath and Vintage Birdcage which have a worn patina.
We also chose to mix and match stockings. Our Pippin and Scottie Stockings both have a neutral color palette, and the combination of checks and tassels is fun and playful.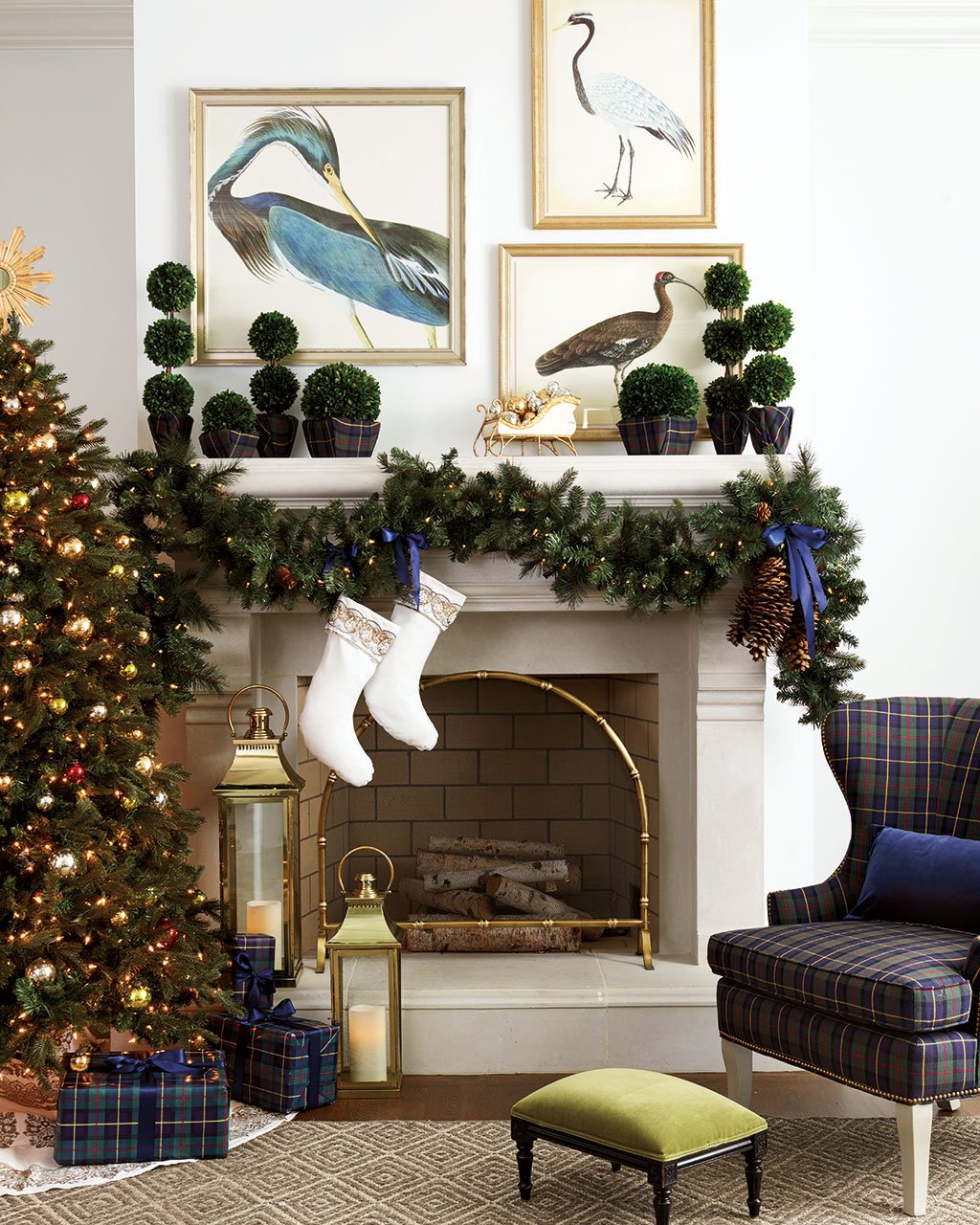 Plaid Perfection
Suzanne Kasler's MacKenzie Plaid gives any room that cozy, holiday feel, so we added accents of plaid around the fireplace. We wrapped the pots of preserved boxwood in squares of her fabric by the yard and even papered our gifts in her plaid gift wrap.


Cluster together accents on your garland. We placed two stockings to one side and a group of extra large pinecones tied together with ribbon on the other. They balance the weight of the stockings and add texture.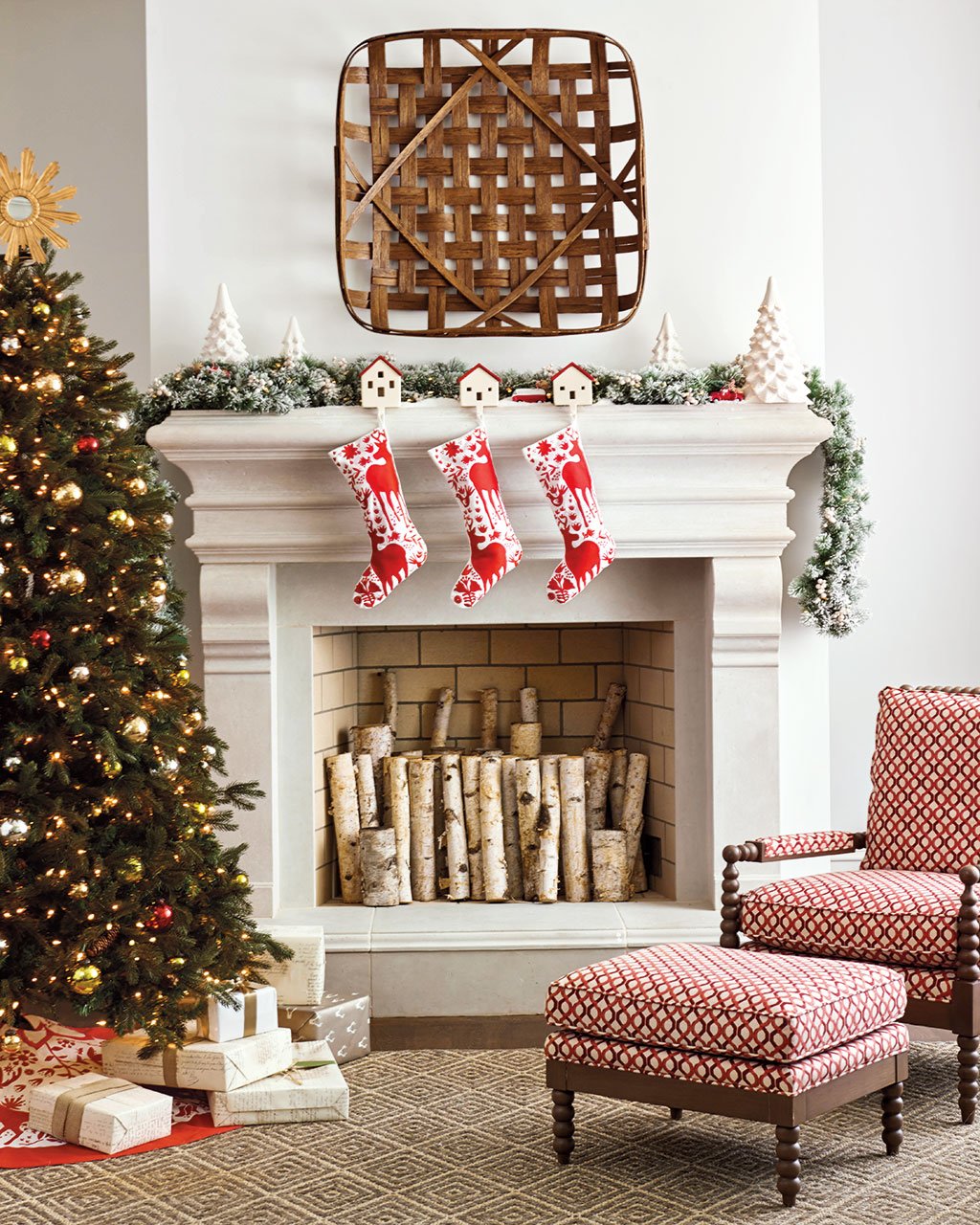 Classic Red & White
Mix together crisp whites and Christmas red to give a classic motif a more modern feel. We love the whimsical pattern of our Yuletide Stockings and tree skirt, so we let these pieces inspire our other choices.



Little details make a mantel special. With that in mind, we added banks of faux snow along our Cottage Stocking Holders and Vintage Car Ornaments. The bright white snow makes red pop, complements the flocked garland, and adds that special touch to this space.
Browse all of our Holiday decor, find more fireplace mantel ideas, or check out our complete styling guide.
For more decorating ideas, listen to our new podcast, or browse our Pinterest boards for inspiration.
Did you like this post and find it helpful? Rate it below and share your thoughts in the comments.