On the podcast, our latest designer Miles Redd talked about how he designed everything in his collection with versatility in mind. Many of the pieces were based on original antiques in his own home that he's used a million different ways over the years, so we thought we'd try a little exercise. We swapped out some of our own pieces for Miles' to see how they worked with the rest of our collection.
The Buckley
In our Fall 2017 catalog, Miles showed his Buckley Swivel Glider in a bedroom, but this armchair is equally at home in a family room, shown above. Because it swivels, you can turn it towards the TV when you're binging your most recent TV obsession and back toward the rest of the seating area when guests come over.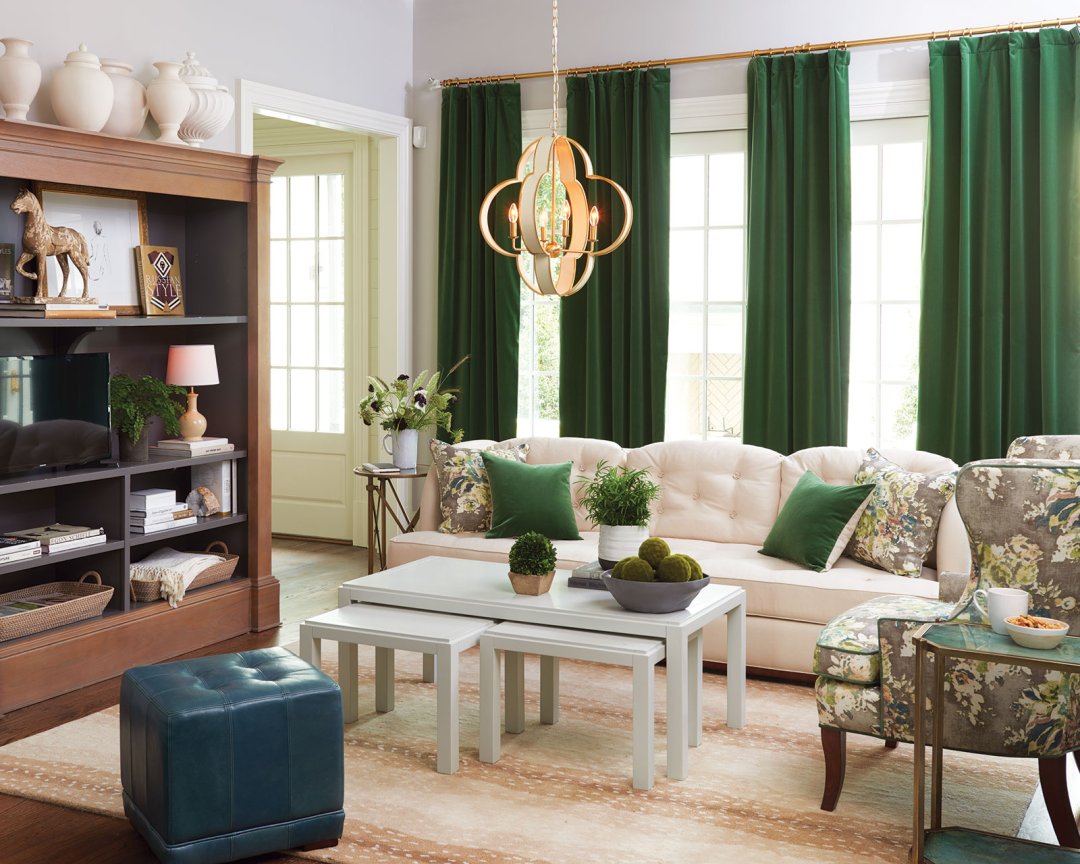 The Samuel
With a bench seat, rosette tufting, and a half arm, the Samuel isn't your typical sofa — which we love! Despite it's unusual shape, it blends in beautifully to this living room. Pair it with a floral patterned chair, velvet drapery panels, and an antelope rug, and you can see how this unusual shape works with more traditional pieces. Another great detail about the Samuel? It has a bench seat (or a single seat cushion) so three people can comfortably sit on it at the same time, and no one gets stuck in the crack between cushions.
The Alberta
We love a neutral space, and one of our favorite ways to bring personality to a subdued color palette is to choose furniture pieces with unusual shapes. Miles' Alberta Headboard ups the ante on a classic upholstered headboard with a camel back shape and contrast welt.
How would you use Miles' pieces in your home? Would you mix them with more traditional pieces or cleaner lines?
Browse Miles Redd's entire collection for Ballard Designs, or see more ways to decorate with his pieces.