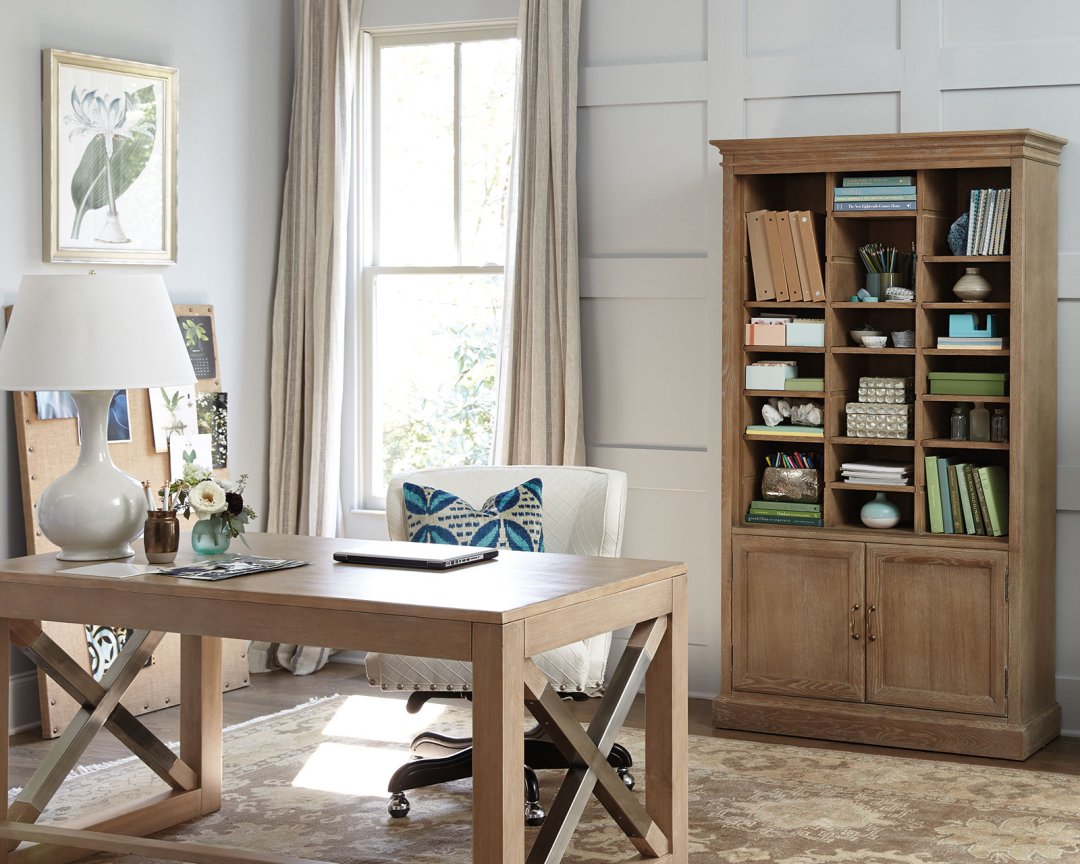 For nearly every household, storage is one of the biggest challenges. The two questions we get over and over again are 'how can I bring more storage into my home?' And 'how can I do it stylishly?'
While shopping in the antique stores of Paris, our team found a piece that we've dubbed the 'Beckett Cabinet.' It has removable shelves and a grid of grooves that allows you to customize your shelf size for your needs. Check out the four different ways we used Beckett in our Winter catalog: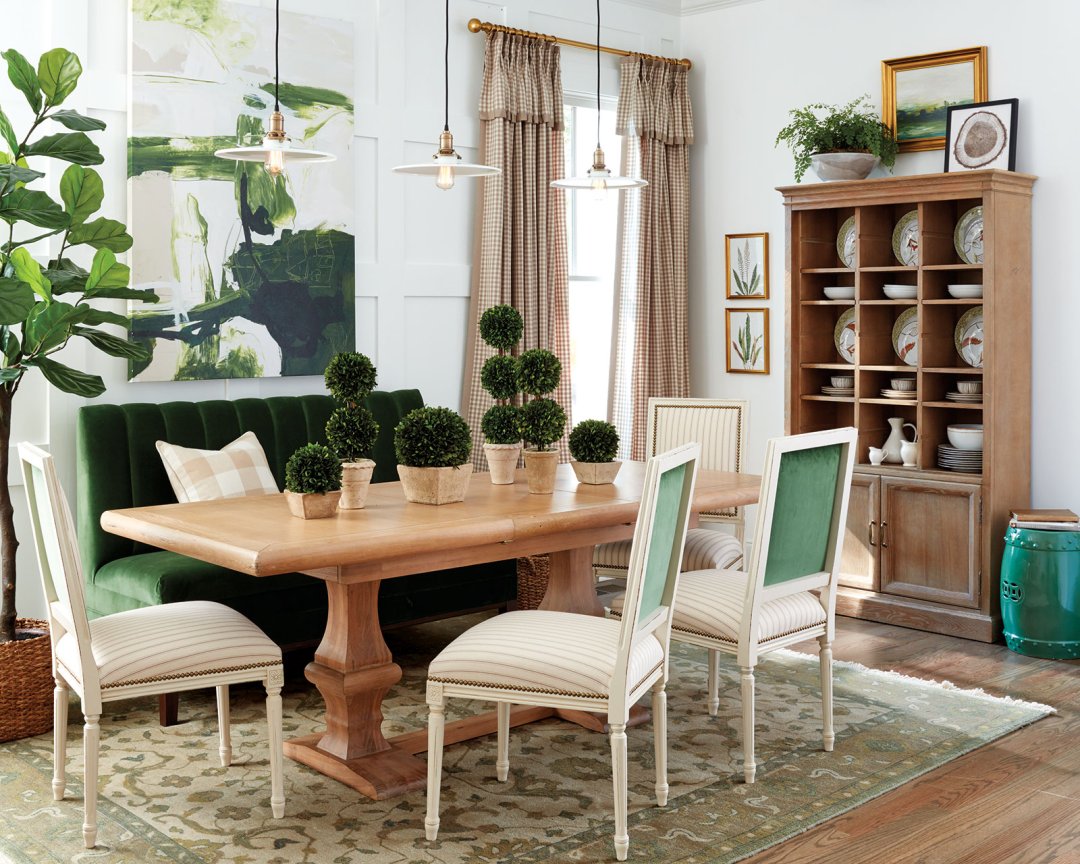 In a Dining Room
Obviously the dining room is a no brainer for the Beckett Cabinet. Each shelf has a plate groove so you can easily display china and dinnerware. We love letting an heirloom or special china pattern inspire the entire dining room.


Here, we were inspired by the color palette of Bunny Williams Melange dinnerware. To coordinate we chose earthy greens, oak furniture, and taupe checked drapery panels.


In the Office
While our designers are often inspired by antiques, we're always tweaking our furniture pieces to work for our modern day-to-day lives. We made sure each shelf would fit standard letter sized paper so you can store sheets and notebooks easily.
Another reason we love Beckett? Because the shelves pull out, they almost act like drawers so you can always reach to the back.


In a Kitchen
Obviously most kitchens have plenty of cabinetry, but in some cases it's worth adding a piece in a different finish. With open and closed cabinets, Beckett efficiently stores everything from linens to cookbooks to cookware.
Styling is always a challenge when you're adding a new piece to your home, and we loved playing around with all sorts of ways to to use Beckett for display. One of our favorite tricks was to pull out a shelf and place a house plant on them, especially if your cabinet is near a sunny window. It brings dimension to the shelf and highlights special items.


In a Bathroom
Bathrooms can be so cold, what with all the tile and marble and stone. We love warming up a master bath with wood, and our Beckett cabinet adds that texture and color while also serving a very functional purpose.
Style out Beckett with fluffy towels, extra toiletries, jewelry, bed linens, and any other necessities.
Want more styling tips for your bookshelf, console, or coffee table? See our complete styling guide. For more design inspiration, visit our Pinterest Boards, or find more gorgeous rooms in our Photo Gallery.
Did you like this post and find it helpful? Rate it below and share your thoughts in the comments.