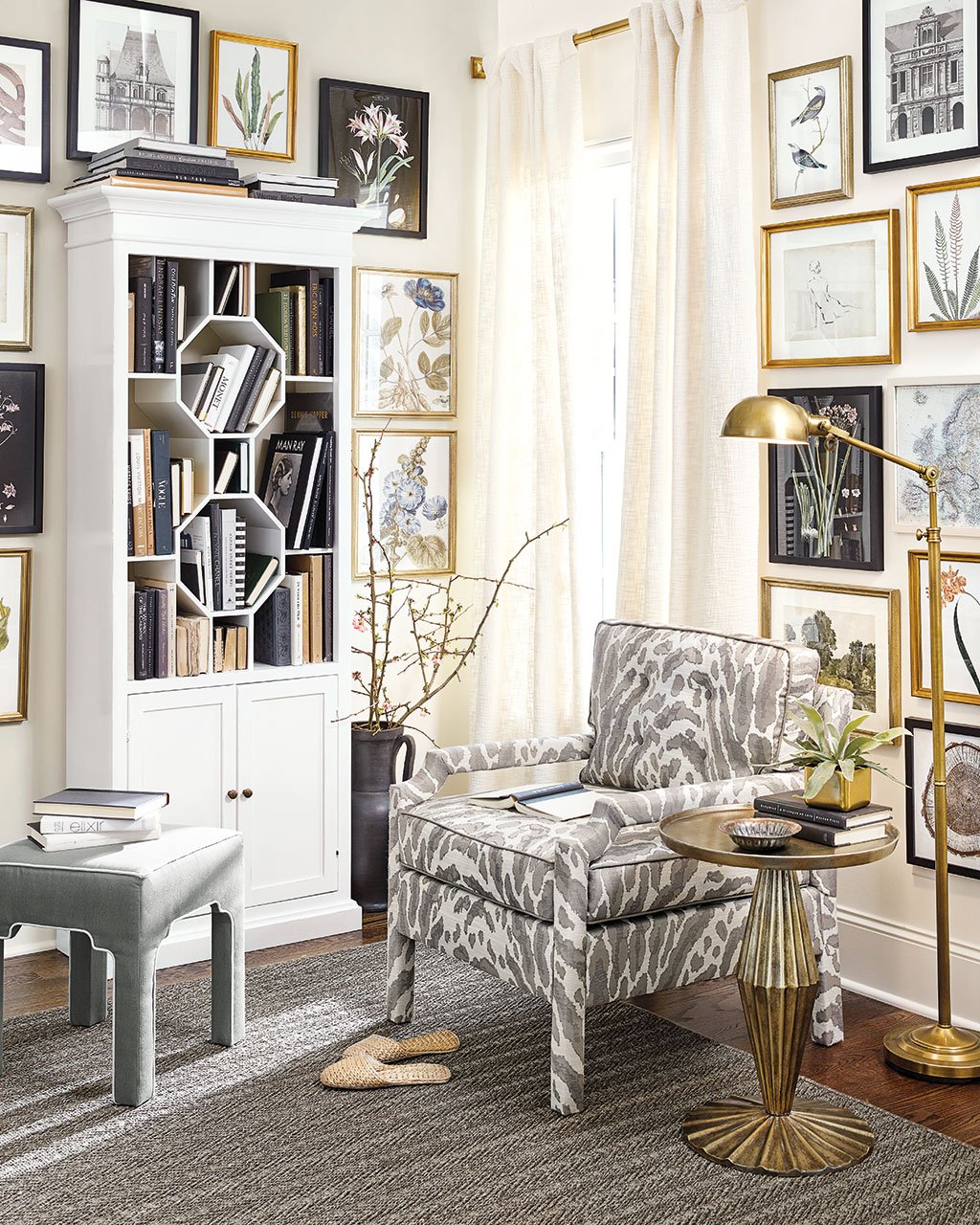 Even with a beautiful foundation for a room, your space needs that extra special something to take it from pretty to something personal and like home. We think art lends gives a room that magical quality, especially when you add small pieces in unexpected places. That's why we're so excited to introduce our latest art collection, our petite wall gallery collection. These pieces are meant to be mixed, matched, and layered into a room to create a unique space that's just for you. Here are our favorite ways to work them into your home.


1. Balance a Larger Piece
We love the way Miles Redd grouped small art pieces around his statement-making Hollywood Queen Anne Mirror. It's okay to go a little asymmetrical in a space and to mix different types of wall decor (like mirrors with art) together on the same wall.


2. Create a Gallery Wall
We love a gallery wall, and unless you've been living under a rock, you've probably seen them everywhere. Small art pieces are perfect for getting your very own gallery wall started or helping to fill out one you've been building for years.
If you don't know where to start, we've grouped together curated collections so you can create an instant gallery room in your own space.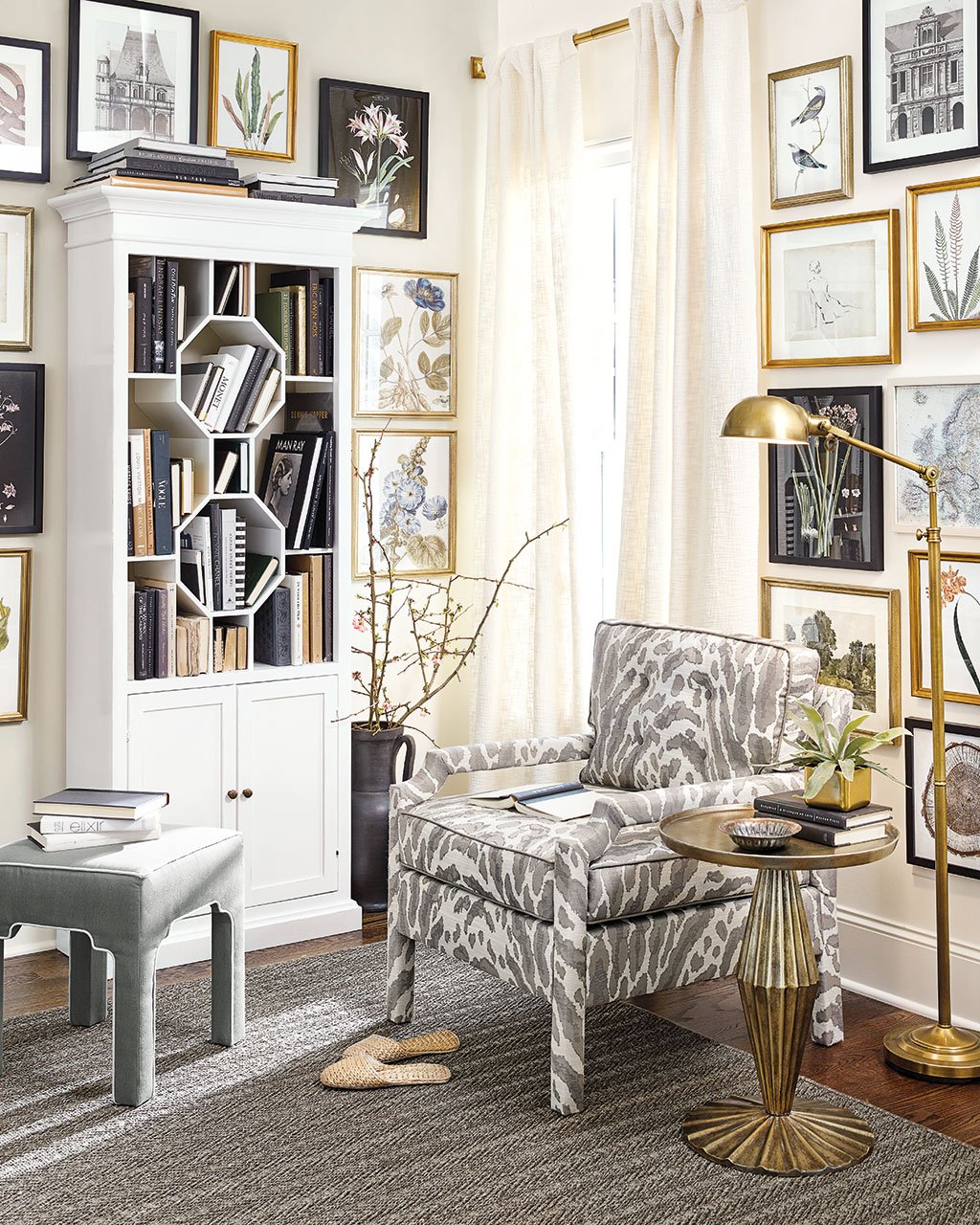 3. Turn a Corner
We love the idea of getting a little playful with your wall decor. There's no reason your gallery has to stop when you've hit a wall so instead, turn a corner. This perfect pairing — a bookshelf, reading chair, and floor lamp — becomes a cozy reading nook and our gallery wall almost breaks the space off from the rest of the room. It acts almost like a doorway or a rug might to indicate that this is it's own space, ideal for curling up with a page turner.


4. Hang on a Bookshelf
Running low on wall space because of bookshelves? That's no problem when you have small art pieces. Consider hanging them on the edge of the shelf to create a layered look. Here, we used the same figure sketch in two totally different rooms. In both instances, they're layered over books adding more shape and dimension to shelves.
5. Placed in an Easel
Art doesn't just have to live on a wall, we love incorporating art pieces around the room on an easel. This particular one has adjustable arms so it can fit lots of sizes. Add one to a nightstand, console table, or in the corner of a room.
6. Tucked in Bed
Our rule of thumb for hanging art is that the middle of the art piece should be at about eye level if you're 5'6. But if you're creating a large gallery wall or have your large focal points covered, consider tucking something small down near where you're sitting, or laying in bed.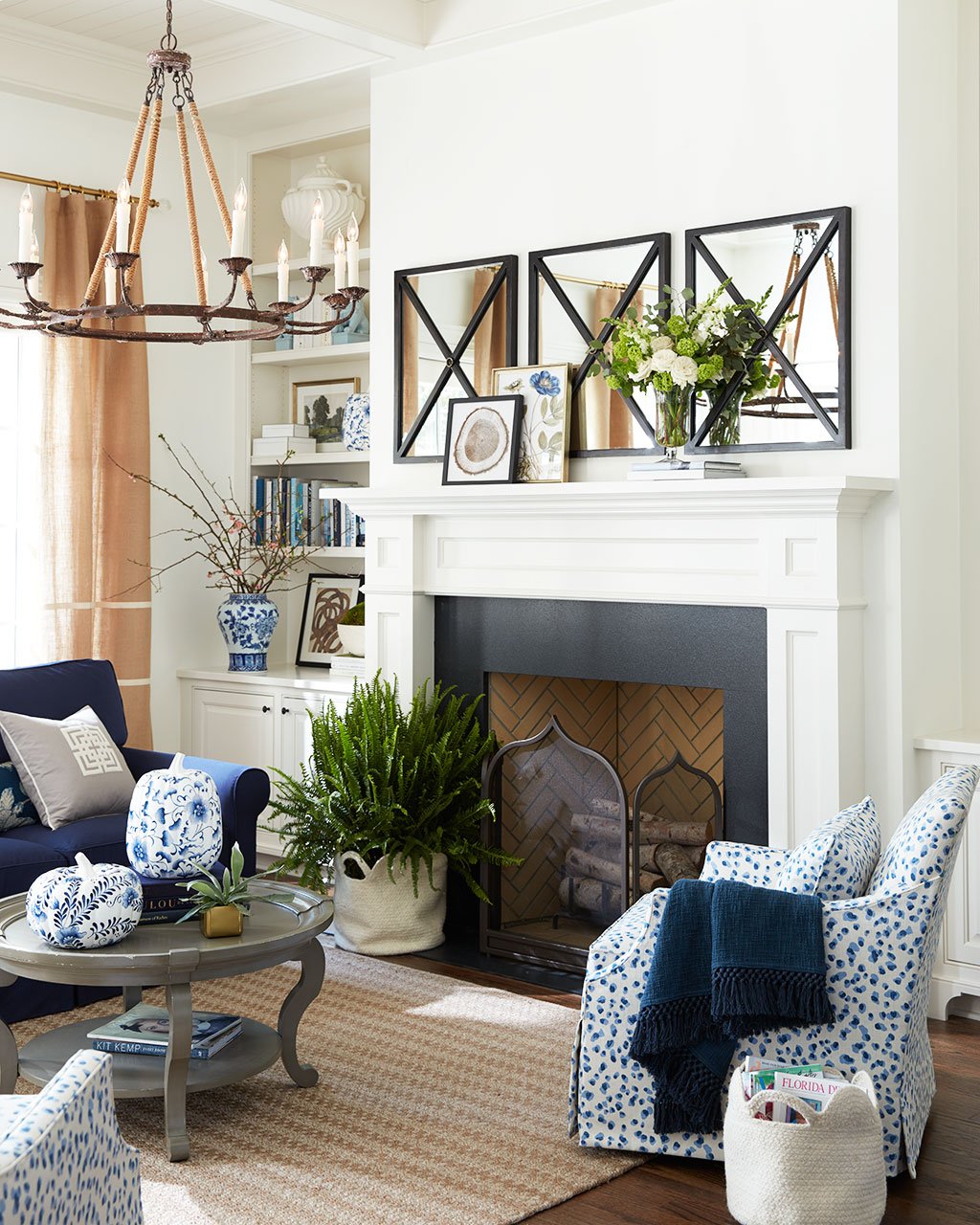 7. Leaned on a Mantel or Accent Table
The best part of a room is the layers that build as you live in your home and continue to collect pieces you love. Perhaps you already have something hanging over your fireplace mantel. There's no reason you can't lean additional pieces in front. This is the perfect way to add a seasonal feel to your room or just to create a more eclectic space.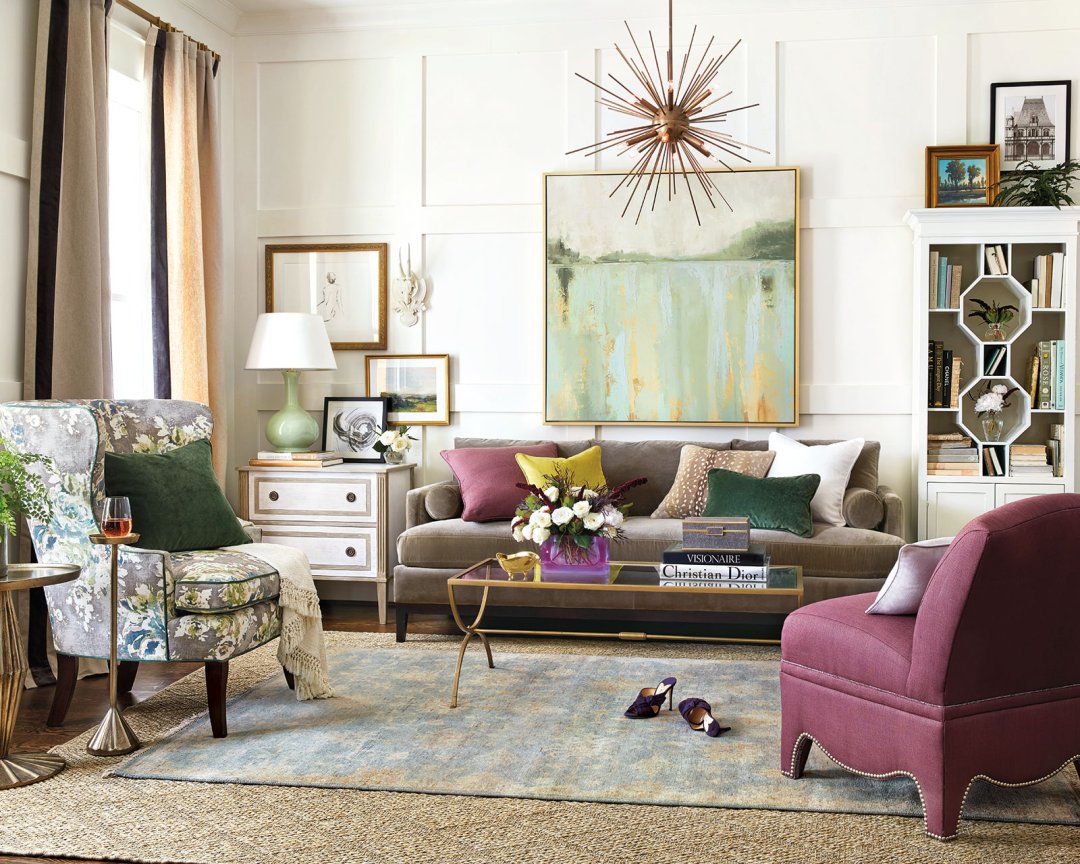 8. On Top of a Bookshelf
It's so important to create height in a room, but if you have really tall ceilings (these are 12 feet) that can be a challenge. Place small art pieces way up high, like on top of a bookcase.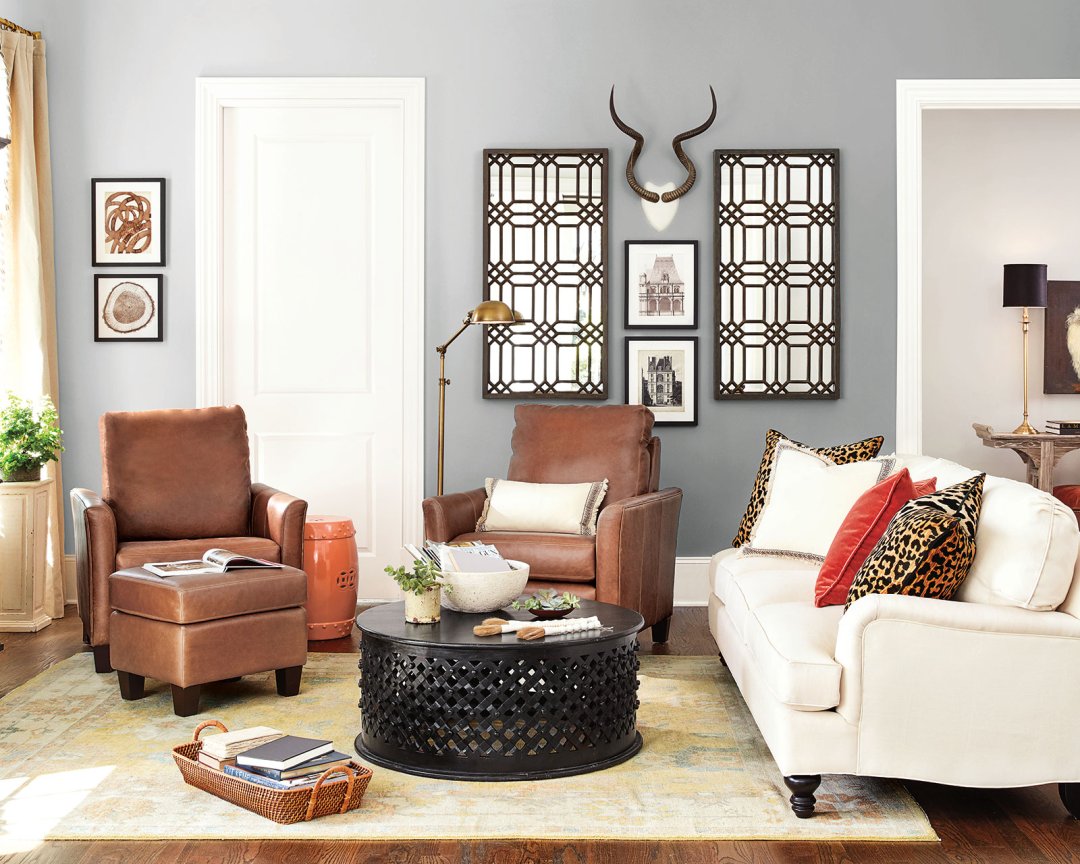 9. Fill a Sliver of Wall
Every home has those slivers of wall that you can't do much with. Maybe it's between two doors, on either side of a window, or in a corner. Take advantage of those little spots and fill them with art. It'll make your room feel larger because you'll draw your eye into every corner.


10. Add Warmth to a Workspace
So often we forget to add personality to hardworking spaces like kitchens, bathrooms, and laundry rooms. They're there for function, but they're also a great place to add character. Lean a piece of art or hang a pair of prints in these utilitarian places. Your daily chore routine will thank you.
For more design inspiration, visit our Pinterest Boards, or find more gorgeous rooms in our Photo Gallery.
Did you like this post and find it helpful? Rate it below and share your thoughts in the comments.