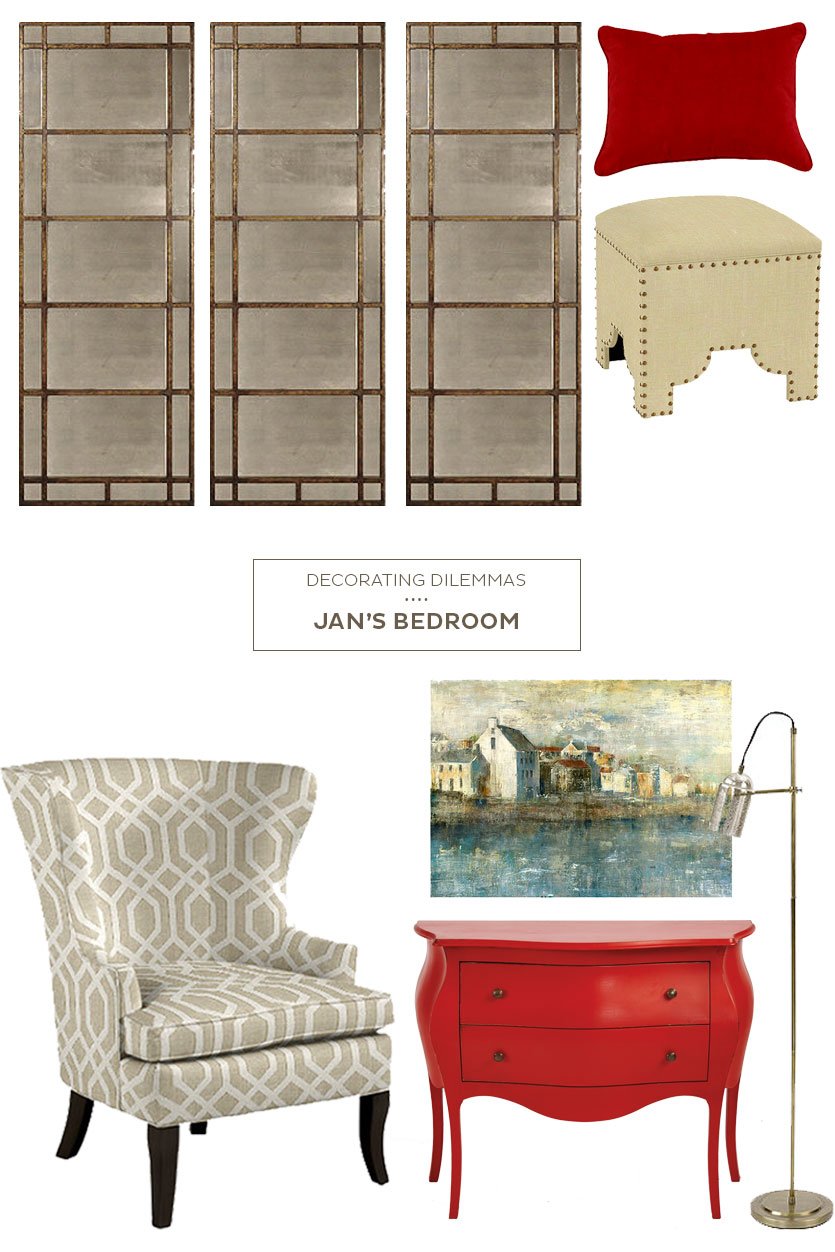 Decorating Dilemmas is a weekly column in which our stylists answer your design questions, so you can tackle your home decorating project with complete confidence.
Dear How to Decorate.
I have a large bedroom that's about 20 x15 feet with a side wall with two large windows and a back wall with french doors. The room opens up to a large bathroom with double sinks, a separate toilet area with pocket doors, and a separate door with a large tub and oval window.
I would like to accent the bed with some type of grass cloth or darker paint and coordinate colors on all the other walls including bathroom. I dream of a reading area as well.
I'm looking for a new headboard to go with my graphite metal clad night stands. I also have a very old french gold leaf mirror.
Help me tie it all together,
Jan
Jan!
We love the architecture of your bedroom. The detailing is amazing and really gives your space a very sophisticated feel.
One tip that we think will make a big impact is to re-hang your drapery panels. We suggest hanging them between 6" – 8" above the window molding and then allow the panels to skirt the outside edges of the windows. This will maximize the size and light source of your windows. Hanging panels too close to the window frames tends to shrink the overall feeling of the windows and the room.
The wall behind your bed could be darkened a couple of shades of paint … just stay in the same family as your existing wall color. We suggest that instead of the wallpaper because you can introduce texture through your headboard.
Our Mindy Headboard wrapped in Talbot Gray, will create a definitive focal point for your wall and provide a neutral texture. Top the headboard with artwork – Village by the Sea is a fabulous choice because of the great color combination. Add bedding in soft whites and then accent with a colors from the rug. We think a folded duvet at the end of the bed in Darby Poppy and then a couple of throw pillows like our Suzanne Kasler Linen in camel.
Your reading area would be created by combining with our Thurston Chair in Haylard Natural, the Casa Florentina Bombe Chest – Topped with your mirror – and finished off with a side table and small lamp. Our Karen Floor lamp and a Garden Seat in white are a great combination.
As a final suggestion to really help finish off the space, we suggest hanging a series of Aurora Leaner Mirrors by the chest tucked under the window and then anchor them with a Jasmine Ottoman in Suzanne Kasler's Signatur Linen in Camel. This little cutie gives additional storage and provides a perch for putting shoes on before running out the door.
Happy Decorating,
The Design Team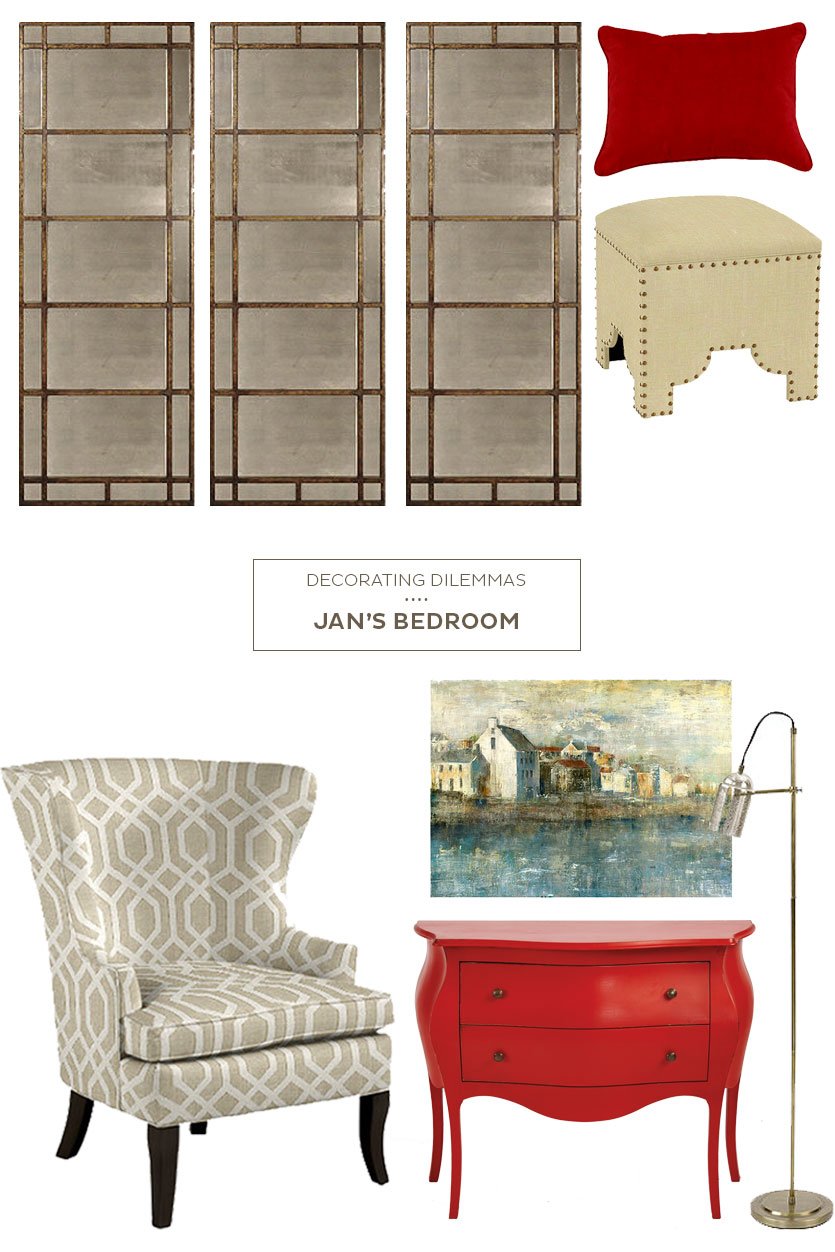 Do you have a decorating dilemma? Send us your own questions here.