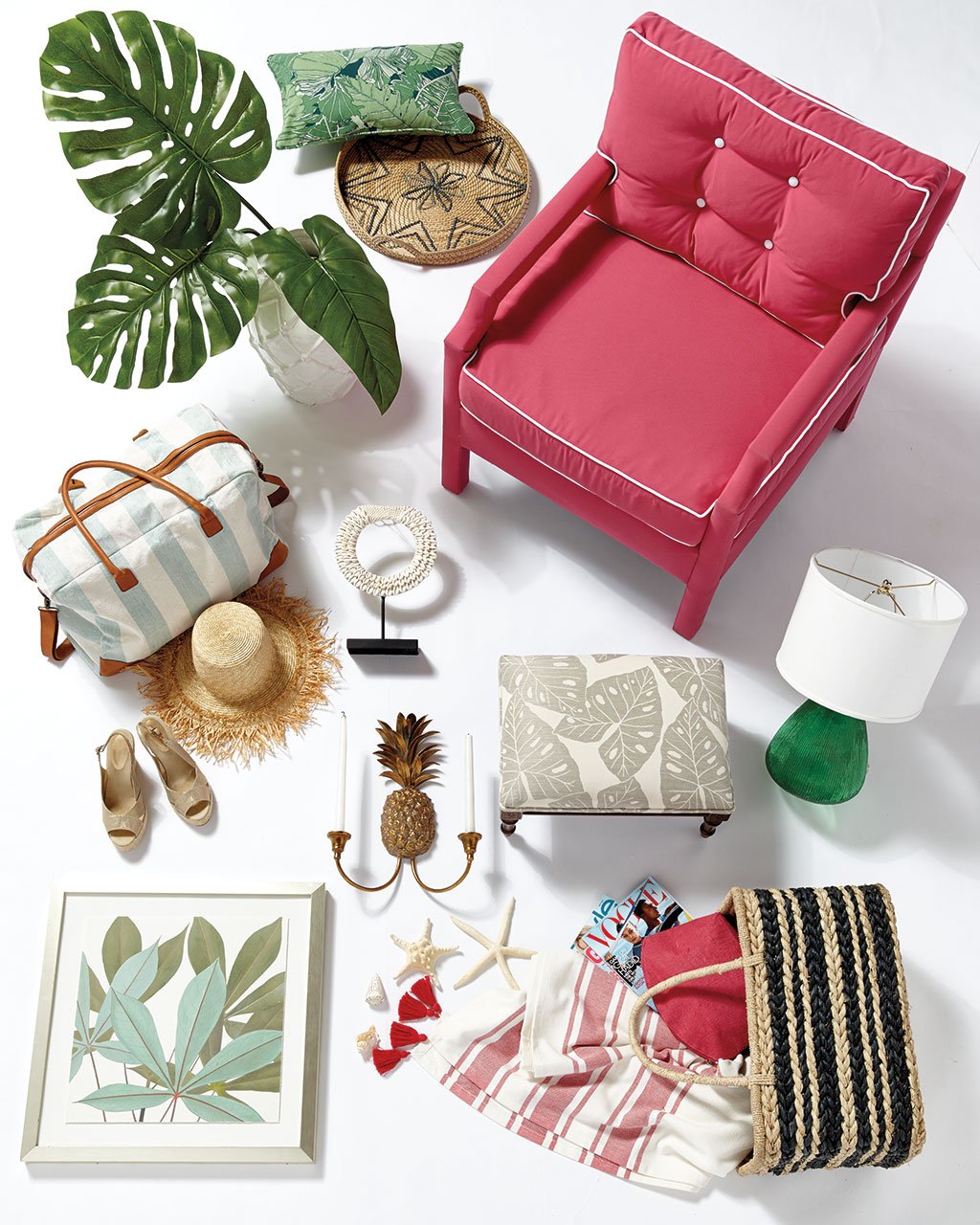 This time of year, we've all got vacation on the brain. You've probably already planned your next getaway, but let the relaxation start early by bringing those stylish seaside elements into your home.
Palm Beach
In the space above, we were inspired by woven textures like a great sun hat and raffia wrapped wedges, so we added our La Jolla Woven Tray and our Ibiza Tote. Both are made from natural woven materials and have a great black-and-white pattern. Of course, you can't have a Palm Beach-inspired space without some palms. Some great big 'permanent botanicals,' a vibrant patterned throw pillow, an art print, and a hardwearing Sunbrella pattern on a footstool are all easy ways to bring some tropical pattern into your life.
Browse all the pieces in the photo above by mousing over the image.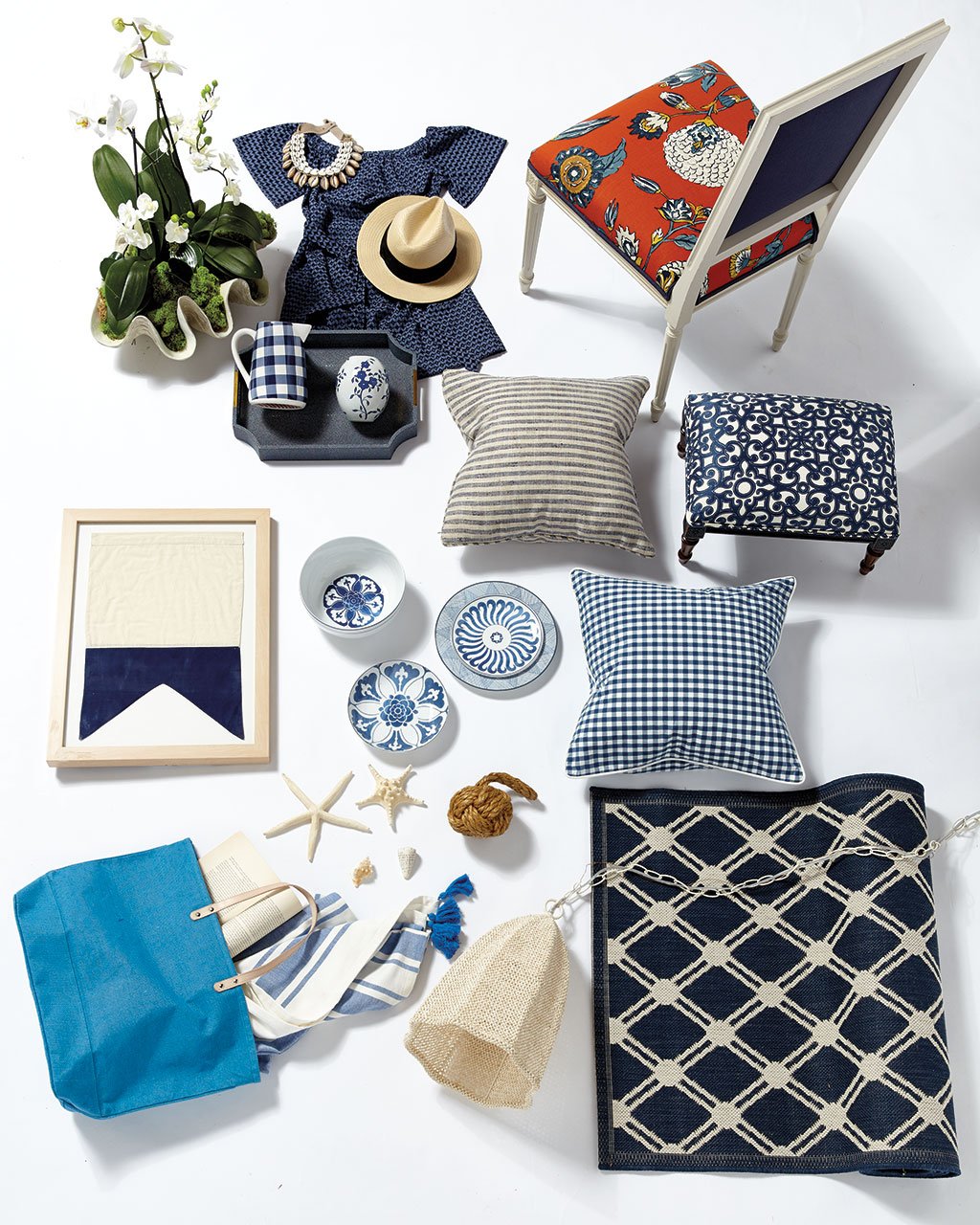 The Hamptons
Maybe something a little less tropical awaits you for your next vacation. We love the classic prep of the Hamptons, so we let that timeless nautical feel inspire this collection. A few of these pieces can bring that seafarer attitude into your space, perfect for summer. We love Suzanne Kasler's Seafarer Nautical Flags so of course we had to bring one of those into the space. Bunny Williams' Campbell House Dinnerware Collection has whimsical patterns that when mixed with more casual elements, like woven chargers, stripes, and checks, can have that classic summer feel.
What's your vacation style?