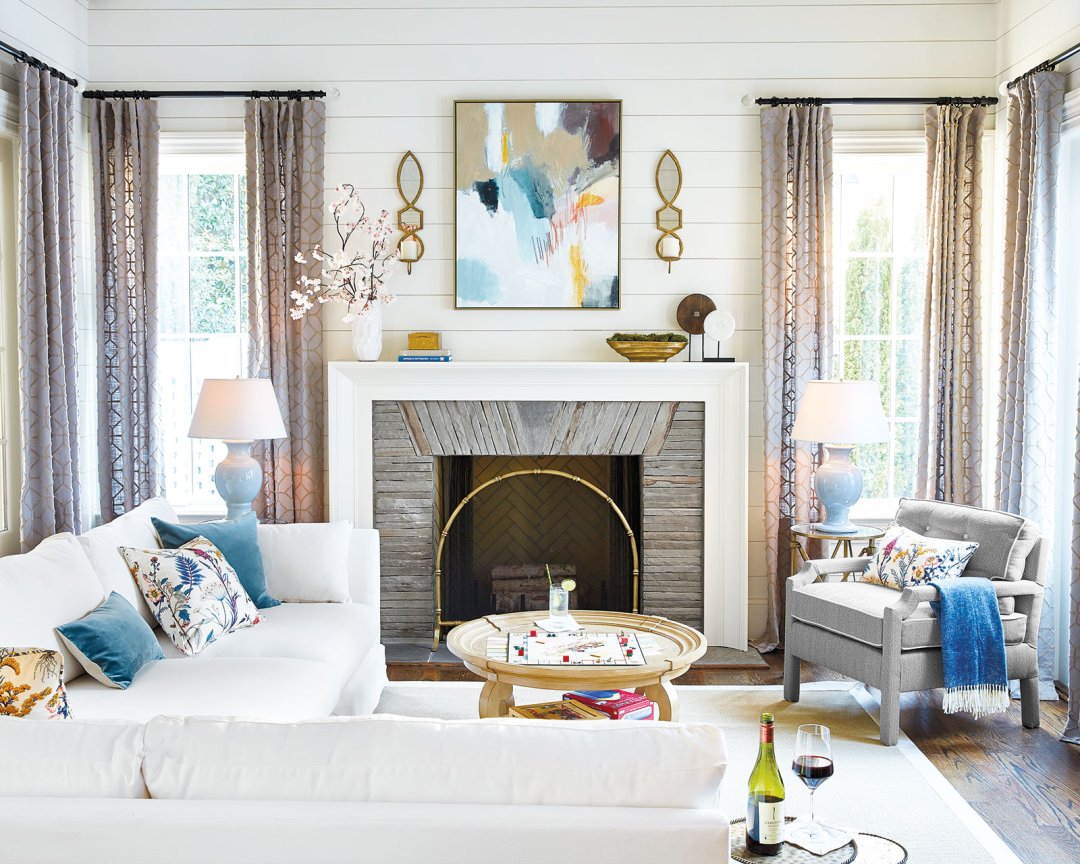 We're always preaching the importance of a beautiful home that reflects your lifestyle and personality, but we never choose beauty over function. What's the point of having a gorgeous room if you're afraid to use it? That's why we're so excited about our new collection of performance fabrics. With over 120 new fabrics, Ballard Designs Performance Fabrics by Sunbrella® are meant to withstand wear, tear, and anything your busy family can throw at it. Ever wondered what's the difference between a performance fabric and regular old linens, cottons, and velvets? We're here to spill all the important info.


Why Is It Called Performance?
The term 'performance fabric' is used to describe any fabric specifically designed to withstand serious wear and tear while being easy to clean. The idea is simple — your pets, kids, and busy schedule are no match for the durable, stain resistant qualities of these fabrics, which makes them ideal for upholstery in hardworking spaces of your home.
Marni Sofa, upholstered in Chartres Storm performance fabric

Partnering with Sunbrella
We worked with our longtime partner Sunbrella, a company originally founded when it reimagined outdoor awning material to withstand fading, stains, and serious weather. We love using their outdoor fabrics on our porch and patio furniture, but when it comes to your indoor furniture, we want something seriously soft and lush. We worked with Sunbrella to come up with 120+ fabrics that have a luxurious hand, go-with-anything colors, and the same stainproof qualities you'd find with any other Sunbrella fabrics.
Orson Sofa upholstered in Posh Oat performance fabric

Construction
Not all performance fabrics are created equal, and nearly every furniture store has different standards for what constitutes a 'performance fabric.' We can only speak for our line of performance textiles, developed in the Sunbrella design studios. Here's what you need to know: while many performance fabrics are treated with stain-resistant chemicals, the durability of our fabrics are in the threads themselves. Because of that, the stain resistant and fade resistant qualities will never wear off or wash off.
Sunbrella's textile threads are a solution-dyed acrylic, so they're treated all the way through with the color and qualities that make the threads resistant to fading, stains, and wear. Think about the difference between a radish and a carrot. The radish has the color on the outside, where the carrot has color all the way through.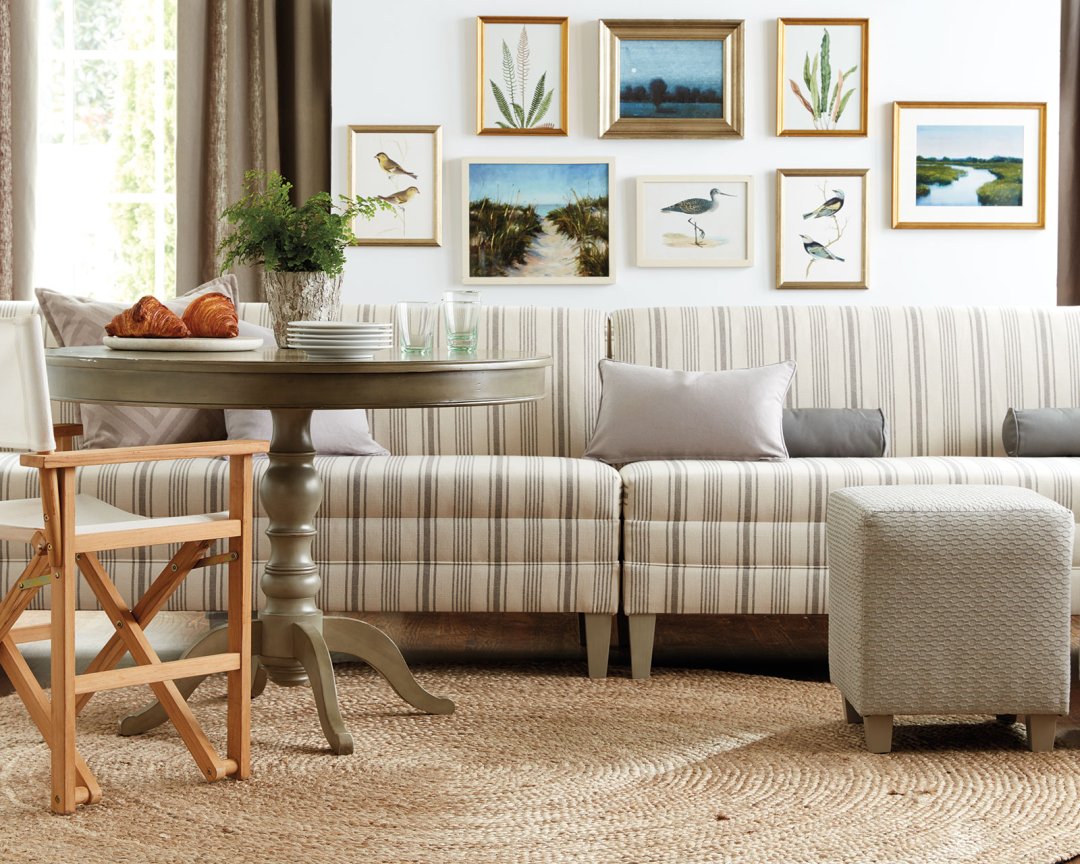 Is it Safe?
We get what you're thinking — how can these fabrics have superpowers if they're not treated with chemicals? One of the reasons we love working with Sunbrella is because they're committed to sustainability and creating safe fabrics. All of their fabrics are Green Guard Certified which means they've been tested to the highest degrees of safety. They're low chemical, low emissions, and aren't made with any harmful substances that could pose a danger to your family.
How Do I Clean Them?
One of our favorite things about our new line of performance fabrics? They're easy to clean and for most stains, you probably already have these household cleaners under your sink. Most stains can be treated with a mixture of dish soap and water, but in the case of seriously stubborn spills, check out this handy chart.


How Should Use Them?
We're pretty confident you won't be able to tell the difference between our performance fabrics and all of the other fabrics in our line, that's how soft and luxurious they are. Because of that, you could use one of these hardworking textiles on any piece of furniture in your home, but there are a few places where we find they'll really pull their weight. We love to use performance fabrics on sofas, upholstered stools, breakfast banquettes, club chairs, and ottomans. Those are the pieces in your home that are the most vulnerable to spills, and because of that, we think you'll be really grateful you chose a performance fabric.
Ballard Designs Tate Sofa upholstered in Posh Dove performance fabric

Want to learn more about Ballard Designs Performance Fabrics by Sunbrella? Listen to our latest podcast, where we sat down with Sunbrella's Emily Cosgrove and Kimberly Peoples. We discuss all your burning questions, as well as our favorite fabrics in the collection.
Browse all of 120+ performance fabrics, or shop custom furniture pieces that can be upholstered in performance fabrics.
Did you like this post and find it helpful? Rate it below and share your thoughts in the comments.
(Visited 6,056 times, 1 visits today)