10 Holiday Front Doors to Inspire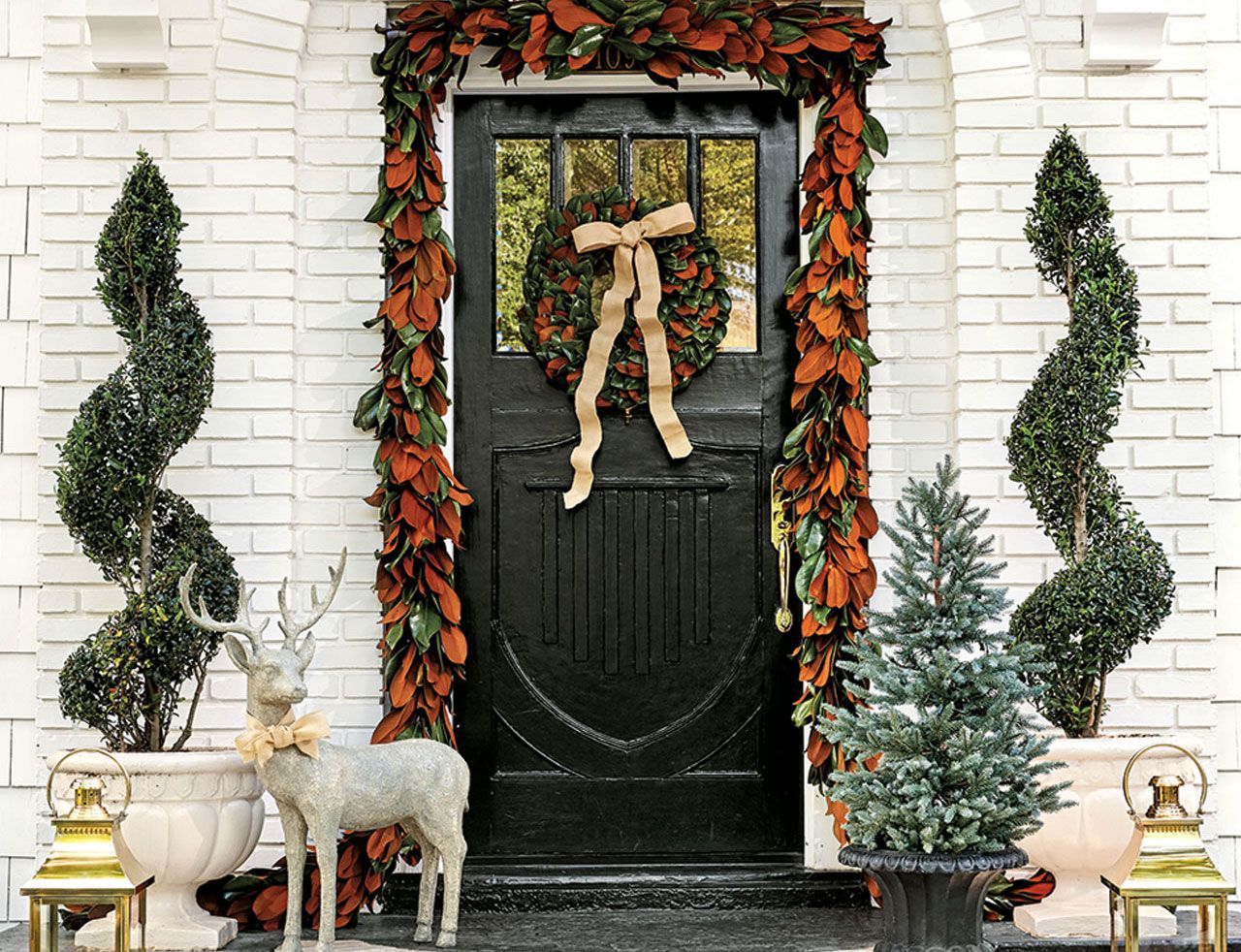 10 Holiday Front Doors to Inspire
Few things kick off the holiday season more than a wreath on the front door and some twinkle lights. We love seeing how our neighbors and friends get in the spirit with different wreaths, bows, and ways to doll up their homes, so we thought we'd share a few ideas of our own. We even asked our three favorite designers - Miles Redd, Suzanne Kasler, and Bunny Williams - to decorate their own dream door.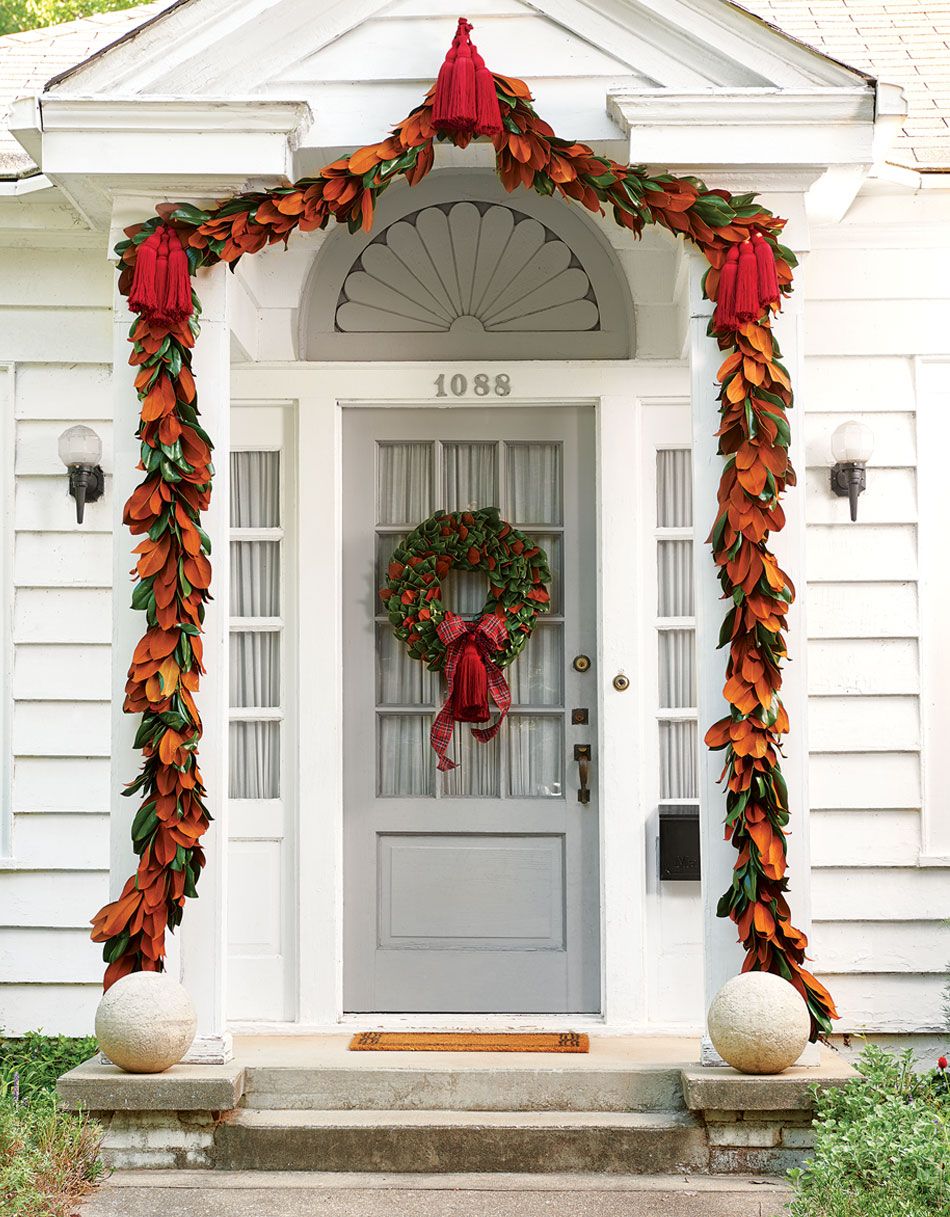 1. Miles Redd's Tassels and Trimmings
Using fresh magnolia garland, Miles Redd likes to frame the front door to create drama and a classic Christmas feel. He accented each corner with three oversized, red tassels and topped it all off with a big red bow.
Shop the Look
2. Suzanne Kasler's Red, Woodland Wonderland
"I love adding nostalgic accents that evoke the holiday season, and there's no better accent this time of year than bright, Christmas red. Adding trees of different heights draws you towards the door and gives the feel of an evergreen forest."

-Suzanne Kasler
Shop the Look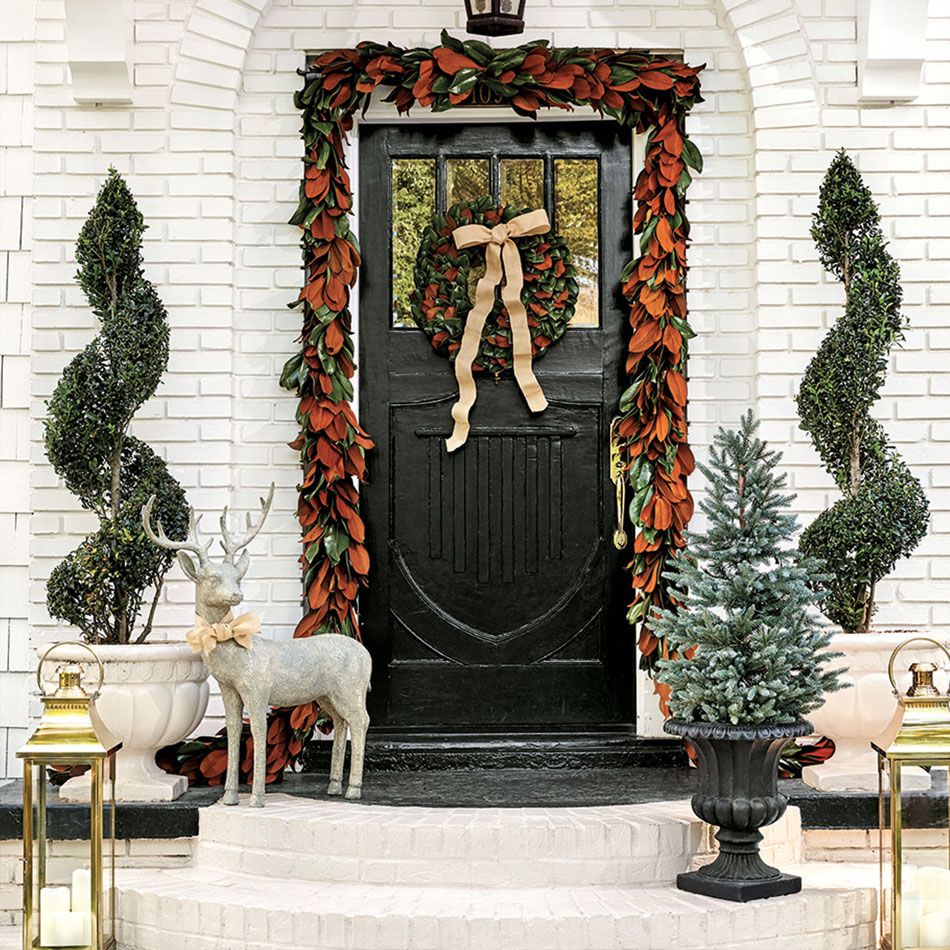 3. Bunny's Timeless, Traditional Door
"I prefer a classic look for my holiday door. I always use magnolia garland around the front door and hang a pine wreath with a pretty burlap or red bow. There's an urn near my front door that I like to fill with a big arrangement of pine and magnolia cuttings."

-Bunny Williams
Shop the Look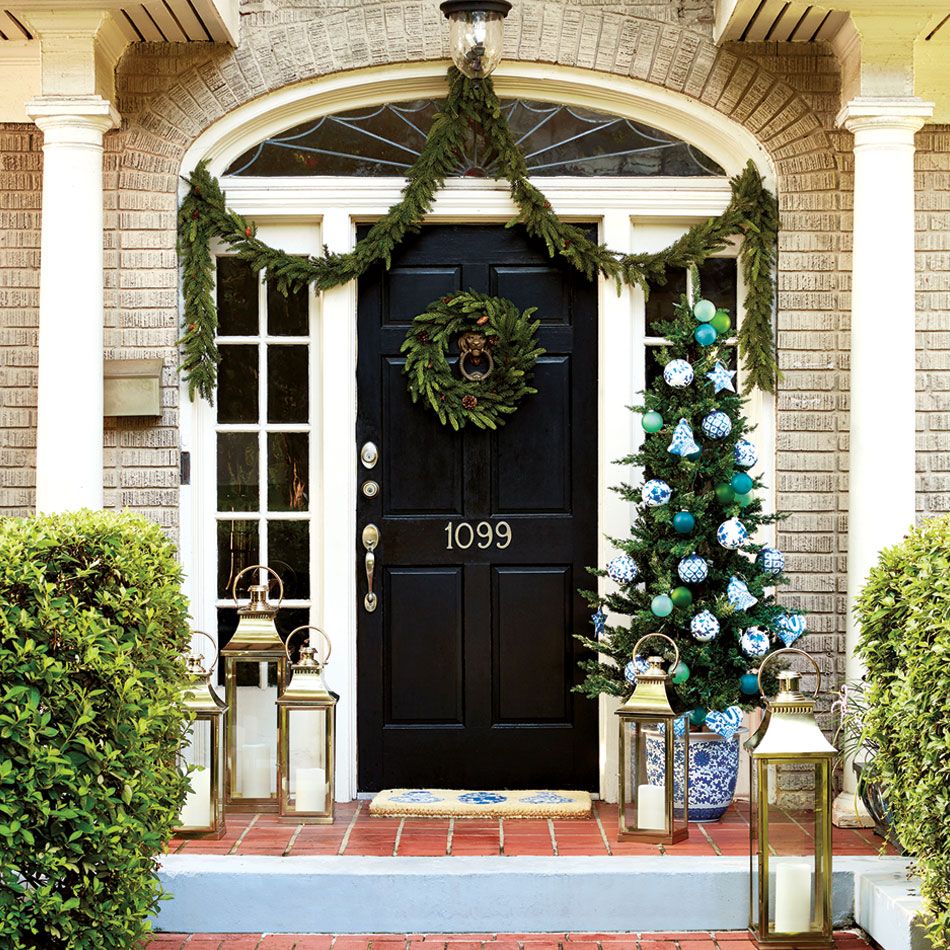 4. Express Your Home's Personality
There are any number of ways to decorate your front door for the holidays, and trying something new each year is part of the fun.

We loved the arched door casement of this brick home, so we emphasized the decorative lines with drapes of pine garland.
Shop the Look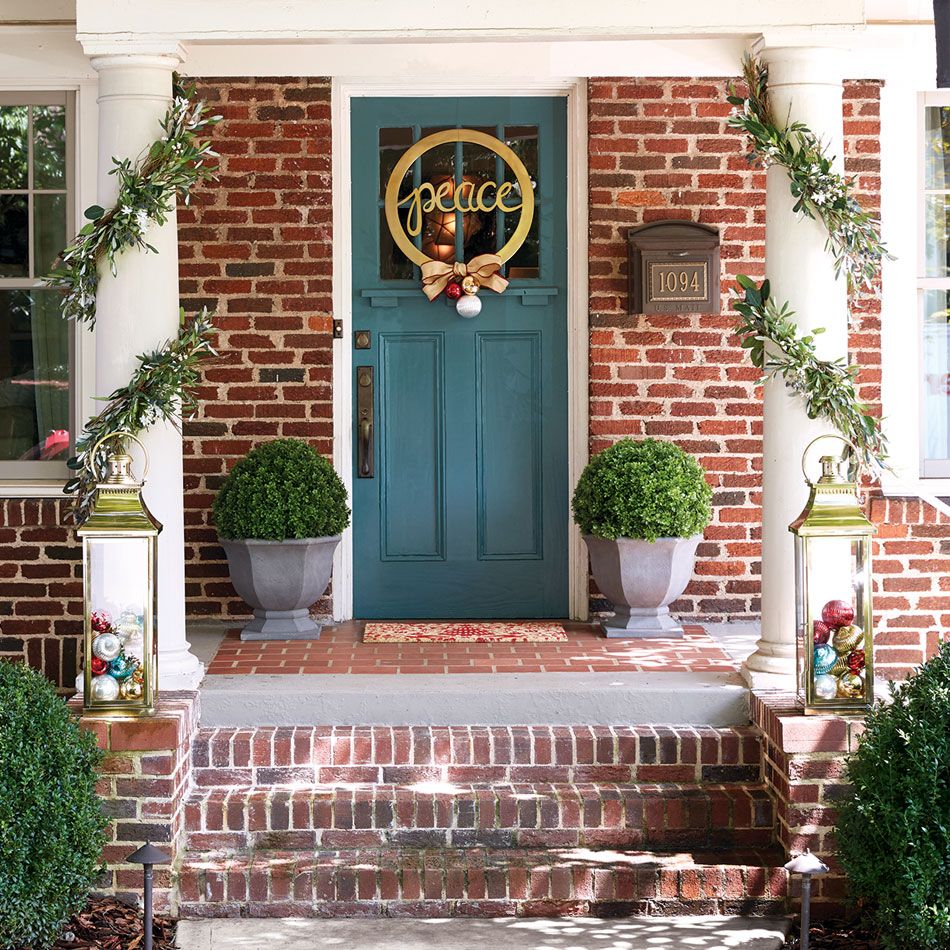 5. Break the Mold
Unexpected elements can make your home stand out. Instead of a classic, green wreath, we chose a metal wreath with a festive message.
Shop the Look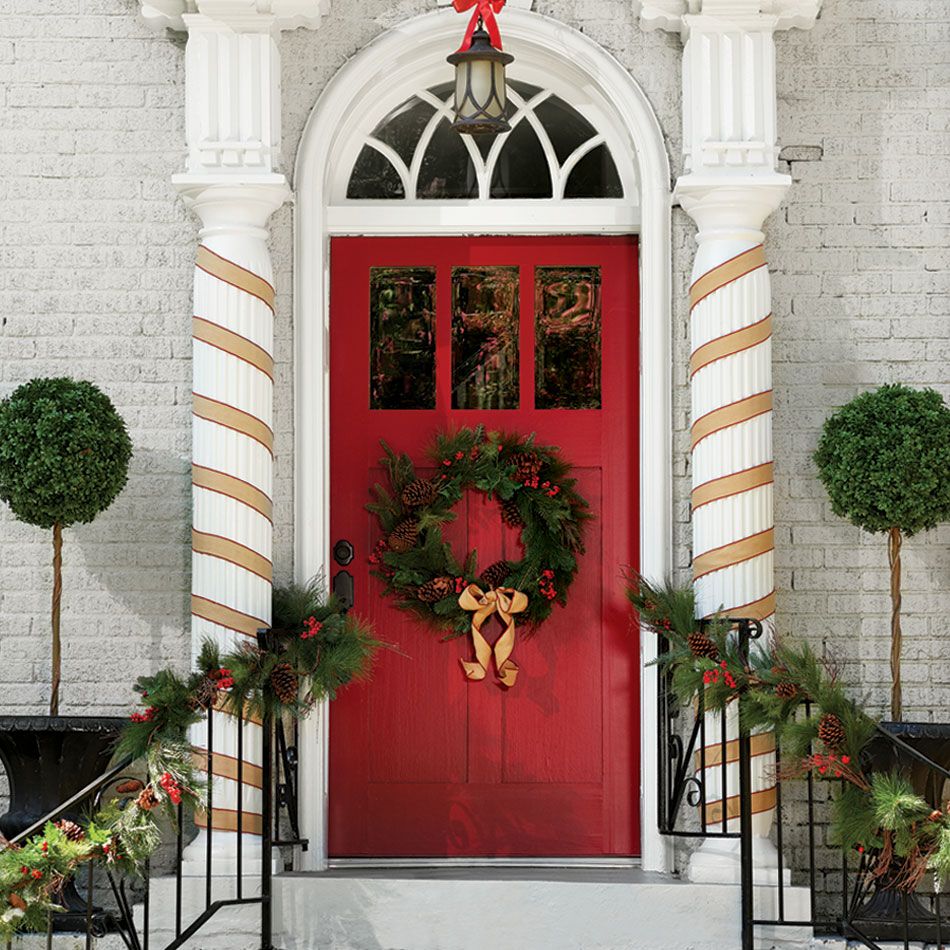 6. Lead with Color
A colorful front door can offer the perfect jumping off point for your holiday decor. To echo this vibrant shade of cherry red, we chose greenery accented with red berries and burlap ribbon with a red edging.
Shop the Look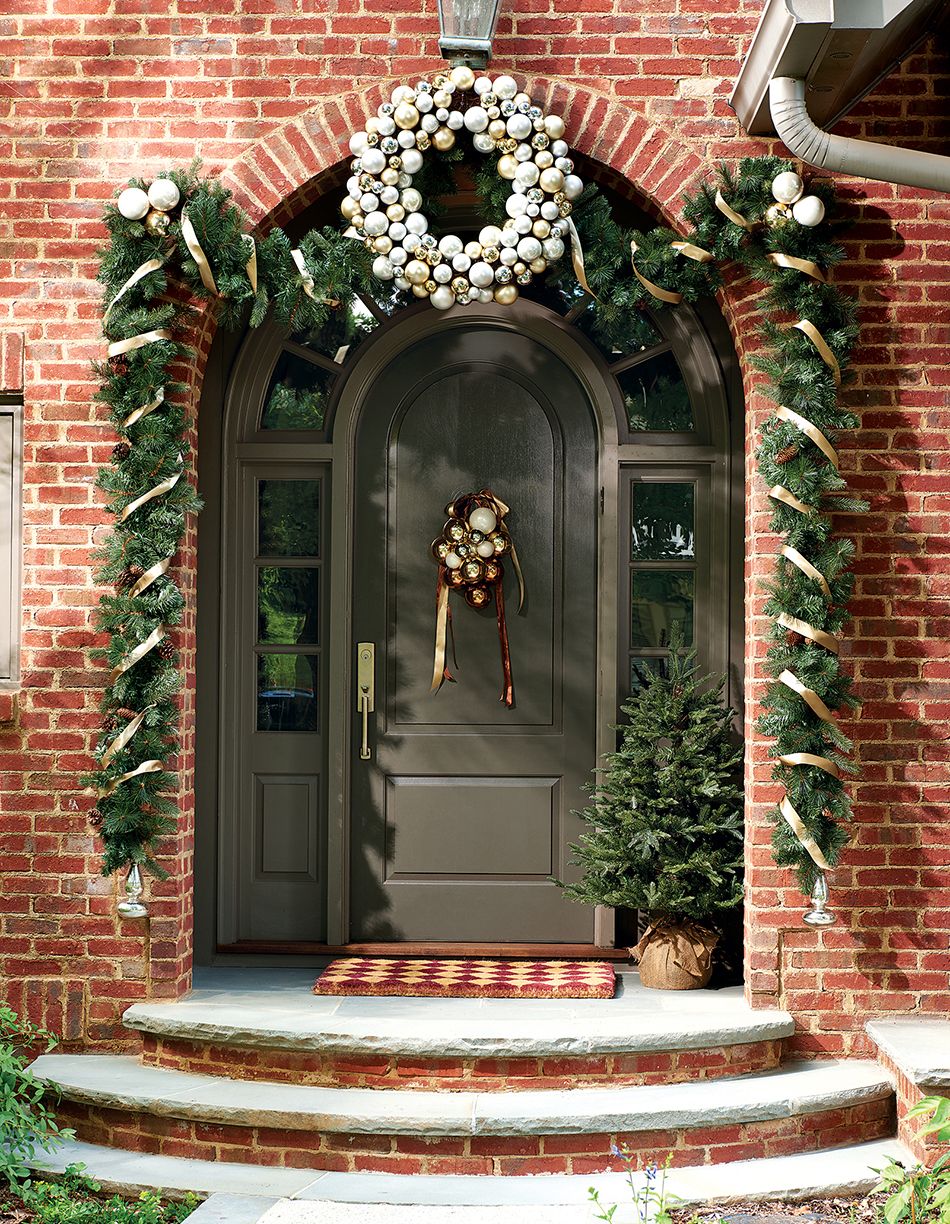 7. Sparkle & Shine
Of course if there's ever a time to embrace glimmer and glam, it's the holidays. We used Bunny Williams Gold and Silver Ornament Wreath in an unexpected way - over the door instead of on the door. Then we added a cluster of metallic ornaments on the door for an extra accent.
Shop the Look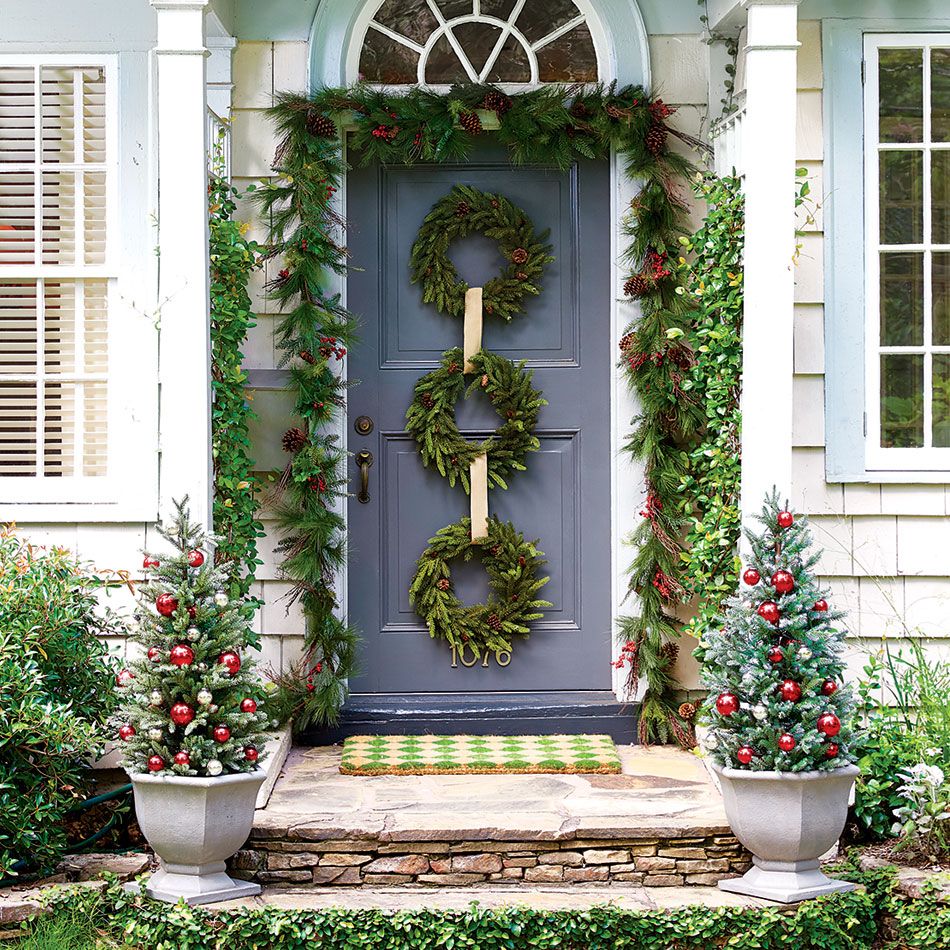 8. Try a Trio
Mix up your classic wreath by hanging a trio down the center of your door, connected by ribbon. With a simple frame of garland around the door, the look is timeless but dramatic.
Shop the Look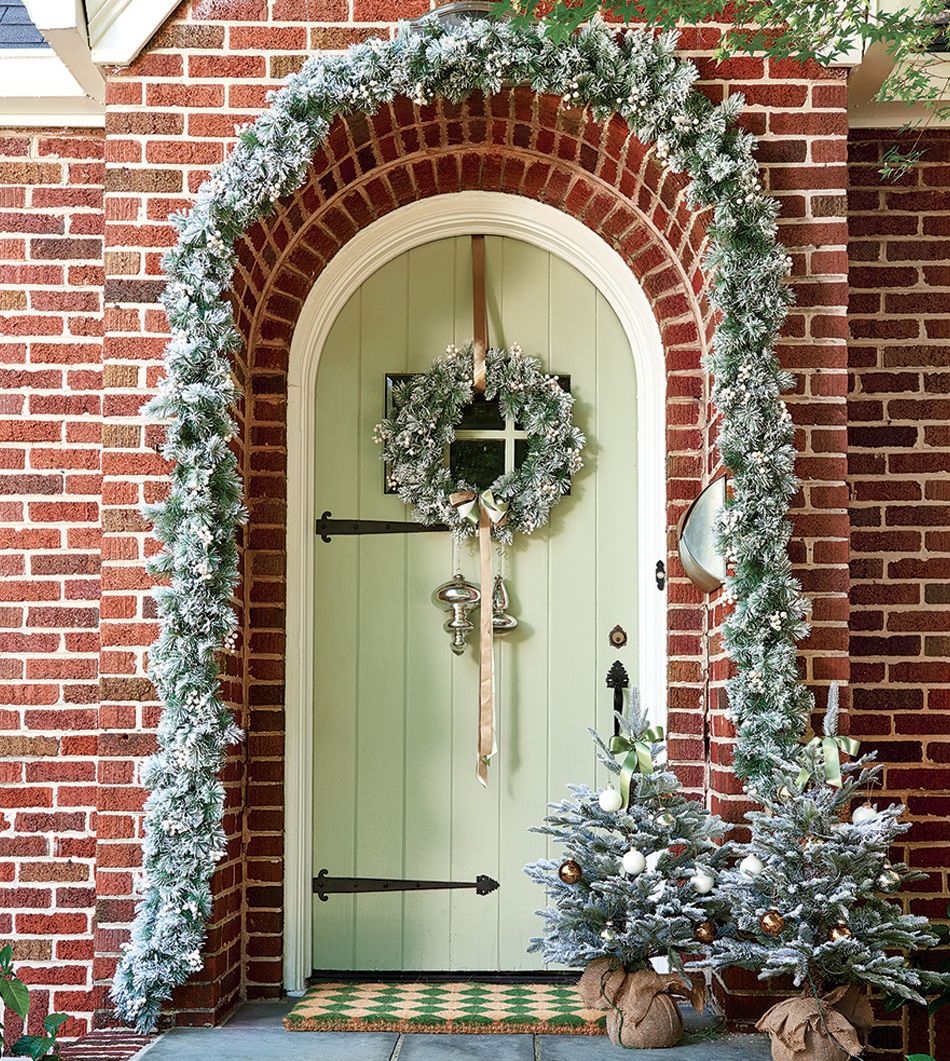 9. Make It Standout
To stand out against the dark red brick and echo the green door, we chose a flocked garland with white pinecones to border the arched doorway.

Throw off the symmetry of your door a little bit with small trees.
Shop the Look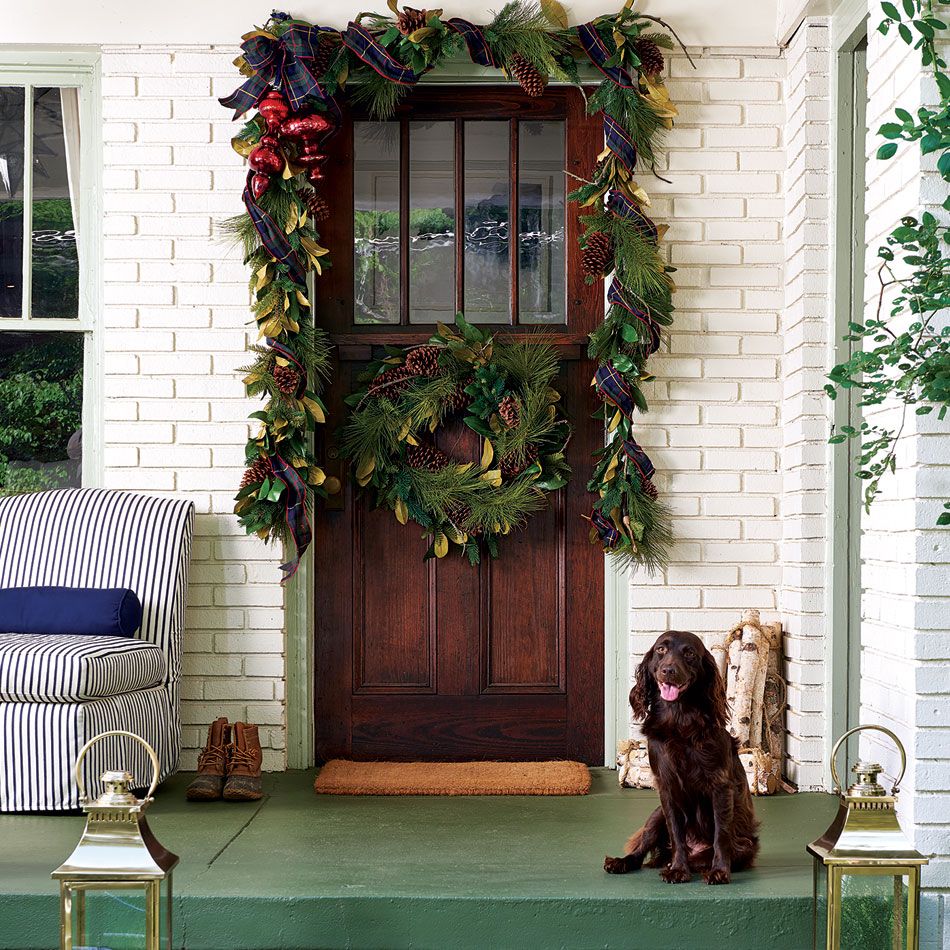 10. Accent with Plaid
Inspired by Suzanne Kasler's Plaid Ribbon, we wrapped garland with thick, three inch width ribbon and tied a big bow off to the side.

Brass lanterns and stacks of birch logs finish off the look.
Shop the Look
Category-Espot:114950-10 Holiday Front Doors to Inspire